One fine day in 2013, we decided it was time to just go for it! We quit our jobs in NYC to globe trot for six months and launch Camera & Carry On.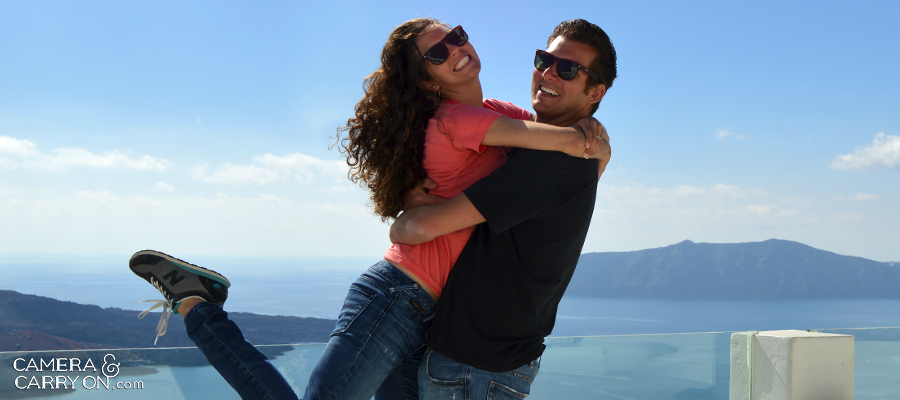 Bonjour! Ciao! Hi!
We're Shannon and Michael, travel enthusiasts with a passion for photography, food, culture, and all this amazing world has to offer. Kindred wanderers, we took our first trip together just weeks after meeting in early 2006, setting the precedent that one day we'd span the globe together.
Camera & Carry On is our platform for sharing tips, photos, personal stories, and random bits of travelesquities (← you think Merriam-Webster will be adding this one to the new edition?). At our core, we firmly believe that travel can be incorporated into everyday life. If in some small way we inspire others to do just that, well, it's a good day for us.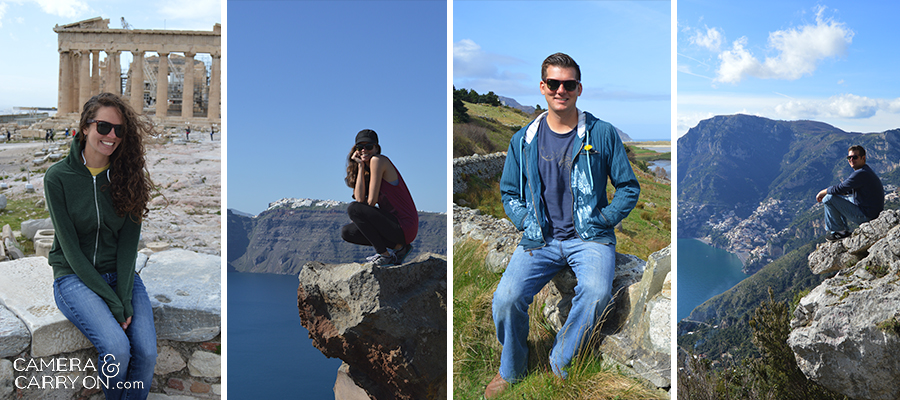 Travel Style + Philosophy
We travel for fulfillment, adventure, and for the tingle of being somewhere new, soaking up the uniqueness of each place we go and allowing it to shape who we are. We LIVE for it. Traveling excites us, inspires us, enriches us.
To compartmentalize our 'type,' we're middle-of-the-road travelers, meaning we don't quite fit into the backpacker OR luxury jet setting categories. We prioritize, stick to a budget, and plan loosely. Preferences include: carry on vs checked bag, sublet vs hotel, walking vs riding, finding it out vs guided tour… we're sure there are a few others.
Find all the video stats here.
Been There… Going Where?
So far, we've visited…
Austria / Bahamas / Belgium / Cayman Islands / China / Cyprus / Czech Republic / Ecuador / England / France / Germany / Greece / Guatemala / Iceland / Indonesia / Ireland / Italy / Liechtenstein / Malaysia / Mexico / Monaco / Netherlands / Northern Ireland / Peru / Philippines / Portugal / San Marino / Scotland / Spain / Switzerland / Thailand / United States / Vatican City / Virgin Islands
Coming soon, we've got big plans to explore…
Canada – We're so close to the border now, but have yet to visit. Looking forward to exploring our neighbor to the North very soon!
Costa Rica – So we're a little late on the Costa Rica train, but we're coming for you, pretty beaches and jungles.
Sweden – Apparently, it's one of the nicest places to live and sounds downright lovely.
Africa – kind of broad, yes, but we're still trying to nail down where we want to do a safari…
More
(Than You Wanted to Know)

About Us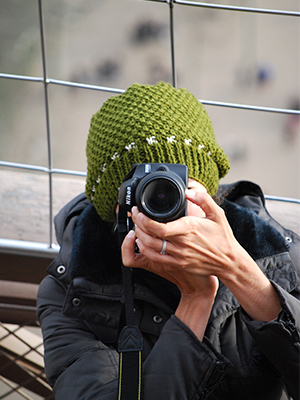 Shannon // She's a self proclaimed goofball that loves sunshine, popcorn, and wide open spaces. A graphic designer by trade, Shannon also loves crafting illustrations, stationery, and other handmade goodies. When not traveling or working on new posts and content for C&C, you'll find her whipping up something tasty in the kitchen, daydreaming, or snuggling with their bulldog, Sumo.
Favorite destinations: Thailand, Switzerland, Greece, Ireland
Dreams of: Buying a tiny place in Oía, fixing it up, and watching Santorini's sunsets for the rest of her days.
Last supper: Vegetable Penang Curry, Frikadellen with Boiled Potatoes, and a Lemony Salad
Recommended books + movies: The Art of Racing in the Rain, Skeletons at the Feast, The Fountain
, and Little Miss Sunshine

Posts she wrote + thinks you should read: Travel and Finding My Happy Place, 67 Random Tips for Better Travel, and 10 Reasons Why I'd Live in Santorini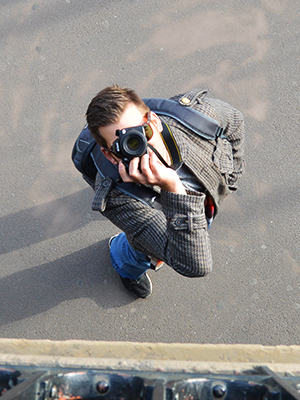 Michael // He's a great story teller, also loves Sumo, and is an amazing pancake flipper. Michael has been working as an Art Director (i.e. Creative Guru) for sometime now, but he also loves collecting comic books; X-men are his favorite (he sometime tries to contain his inner nerd). Michael's also a great furniture maker. Seriously, their place is filled with some really cool, one-of-a-kind pieces.
Favorite destinations: Switzerland, Thailand, Greece, Ireland (great minds think alike?)
Dreams of: Buying a tiny chalet in the Swiss Alps, putting his touch on it, and sitting by a crackling fire.
Last supper: French Toast, BBQ Ribs, and Bread Pudding
Recommended books + movies: Bringing Down the House
, X-Men: God Loves, Man Kills
, Primer
, and Pulp Fiction

Posts he wrote + thinks you should read: F*%# It! Today I Quit My Job to Travel, The Wonderful People of the Philippines, and Photo on the Map: Donegal Co, Ireland