Groovy Smackdown: Beck vs. Beyoncé
You didn't have to watch the Grammys to hear about the latest Kanye-troversy. Yes, yes, he tried to steal the spotlight, again. Genius? More like honey-baked ham. Anyway, the focus landed back on Beck and fellow nominee, Beyonce, posing the question, "Who was most deserving of the Album of the Year and why?" If you're on Facebook, Twitter, or just have your eyeballs open, you can't avoid the chatter. It seems the internet has spoken and is giving big-ups to 44 year-old Lord Beck (because he, too, seems worthy of a glittering title of nobility). BuzzFeed doesn't hold back in support of Beck's solo artistry, but there's no denying Beyoncé's fandom and monumental empire.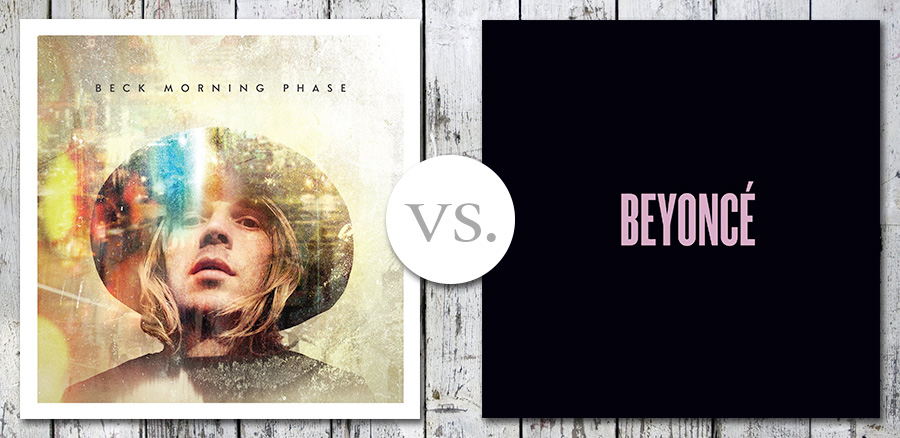 I'm pulling the diplomatic card here – they're both great! But I don't want to listen to either of their albums ALL the time because that would be dull and I'd get insanely sick of them. Groovy tunes can really make the mood (I write about how 'turning up the volume' in search of my happy place)… so I break down Beck's Morning Phase and Beyoncé's Beyoncé, putting their songs head to head to find the victor for my travel playlist!
Beck vs. Beyoncé
1. Sipping coconut smoothies on a tropical beach: Beck 'Blue Moon' vs. Beyoncé 'Ring Off'
Winner: Beyoncé
2. An afternoon riding dirtbikes through a remote countryside: Beck 'Turn Away' vs. Beyoncé 'Blow'
Winner: Beck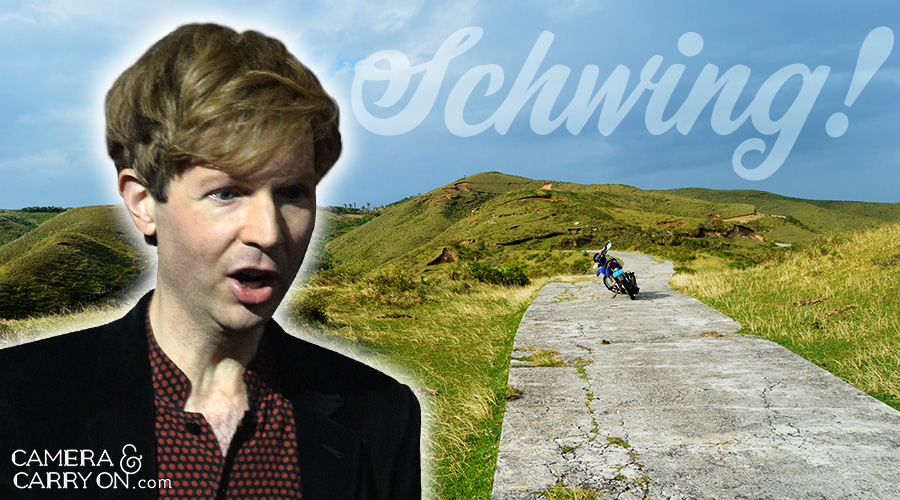 3. Searching for the Northern Lights: Beck 'Unforgiven' vs. Beyoncé 'Heaven'
Winner: Beck
4. Eating lots and lots of cheese in Switzerland: Beck 'Don't Let It Go' vs. Beyoncé 'Rocket'
Winner: Beyoncé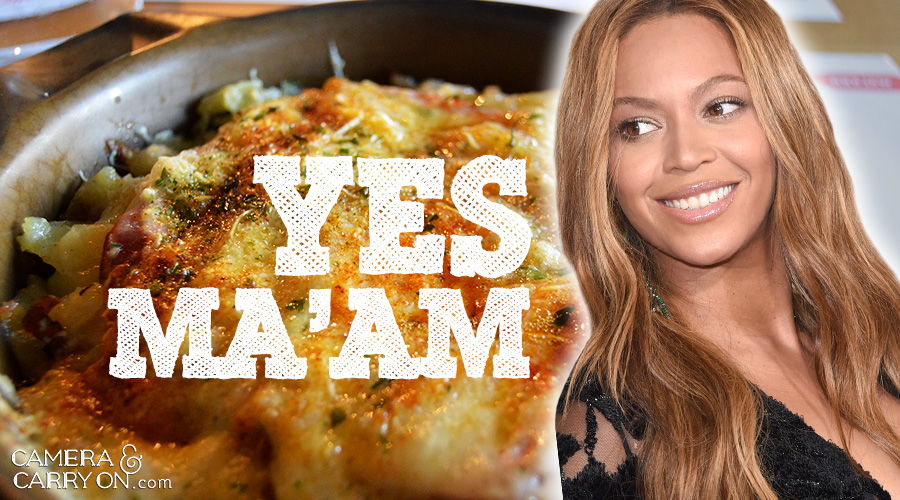 5. Packing my carry on: Beck 'Say Goodbye' vs. Beyoncé '7/11'
Winner: Beyoncé
6. Meeting sheep on the side of isolated roads in Ireland: Beck 'Morning' vs. Beyoncé 'Jealous'
Winner: Beck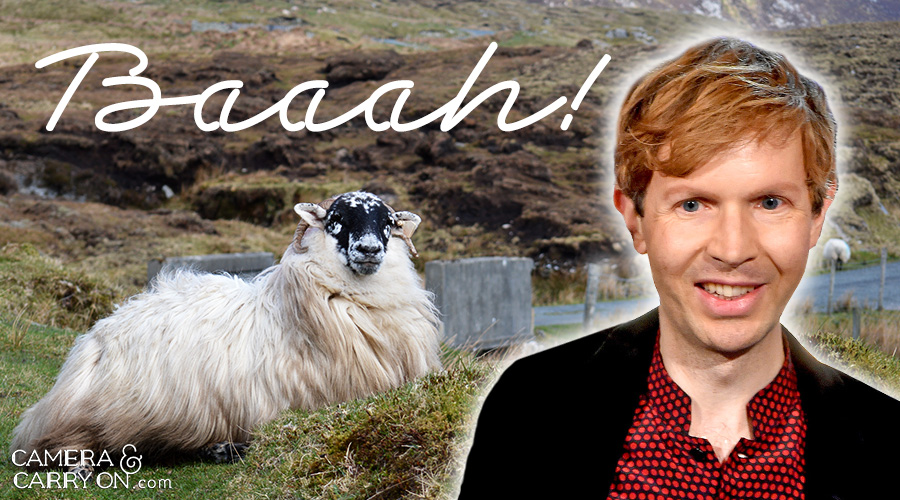 7. Sitting, waiting, staring into space on a 3 hour layover: Beck 'Waking Light' vs. Beyoncé 'Blue'
Winner: Beck
8. Downing one-too-many glasses of sangria: Beck 'Blackbird Chain' vs. Beyoncé 'Drunk in Love'
Winner: Beyoncé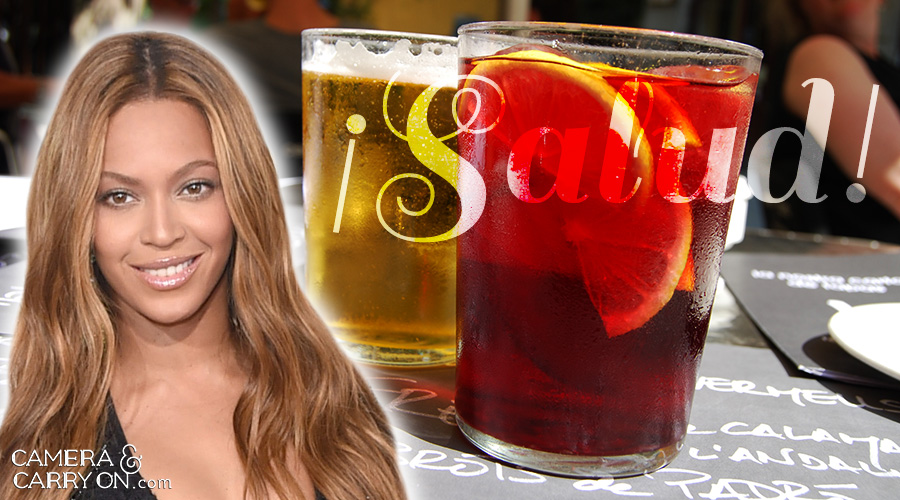 9. Trying to fall asleep on a red eye flight: Beck 'Wave' vs. Beyoncé 'Superpower'
Winner: Beck
10. Hiking a beautiful, coastal path: Beck 'Heart is a Drum' vs. Beyoncé 'XO'
Winner: Beck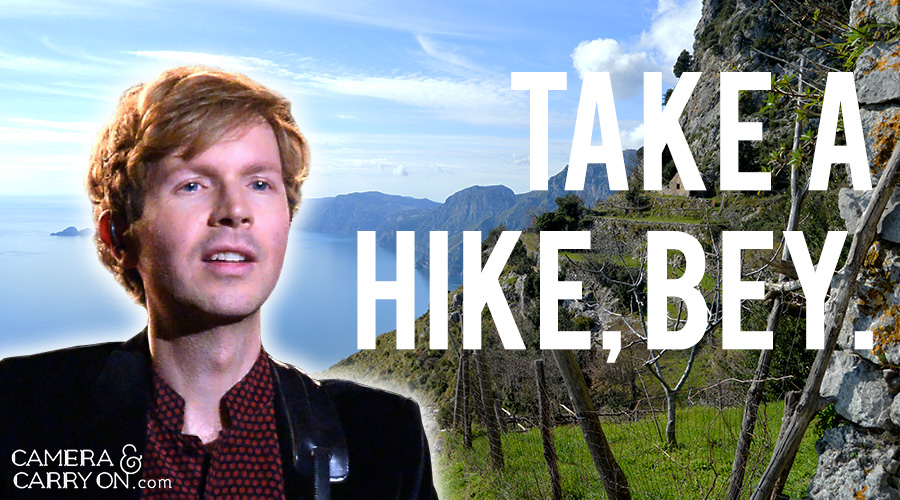 What do you think? Did I get it right? Share your thoughts with a comment below, and keep the discussion going!