Holy Toledo! A Dreamy Day Trip from Madrid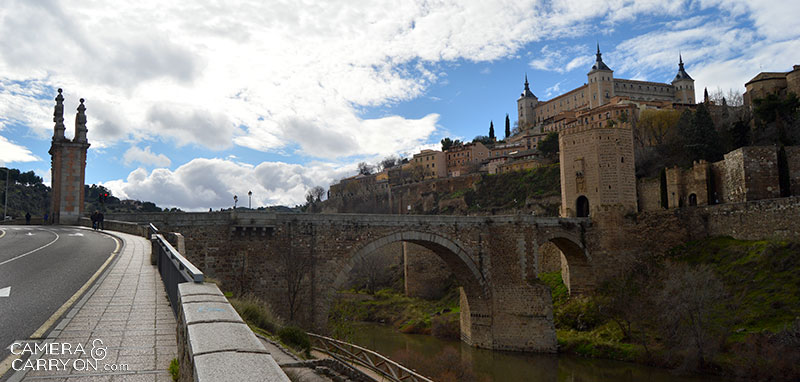 While staying with some great friends in Madrid, they recommended we get out of the city and explore the surrounding towns. It came down to Segovia and Toledo as their top two picks, to which the latter struck our interest most. At just over an hour away, Toledo is the ideal day tripper destination: historic, walkable, and scenic. In addition to boasting attractions (cathedral, Jewish quarter, Alcazar) in the old part of town, there are amazing views of the ancient, walled city from across the Tagus river which can be easily reached on the public bus, or if you're like us and avoid buses whenever possible*, on foot!
The City of Three Cultures, in reference to occupation by those of Christian, Muslim, and Jewish faiths over the years, stands tall and is entered by crossing a stone bridge and climbing an eternity of steps to reach the main plaza. After a short break to cool our burning thighs, we bee-lined it for the Santo Tomé confitería, known for its mazapan. Generally, I'm not a fan of the almond paste treats, but we were specifically told we MUST try the mazapan in Toledo; that it was much different than the similar marzipan found elsewhere in Europe. I had to give it to the Spaniards… they know a thing or two about sweets and won my taste buds over.
The remainder of our afternoon was spent meandering through cobbled streets, poking our heads in various sword shops (they're known for high quality 'Toledo steel'), getting lost, admiring the architecture, and indulging ourselves with lots of silly photos. Sometimes it's more about who you're with than where you are that makes a day special, don't you agree? Toledo, however, proved to be a beautiful city and the perfect place to enjoy a crisp, winter day.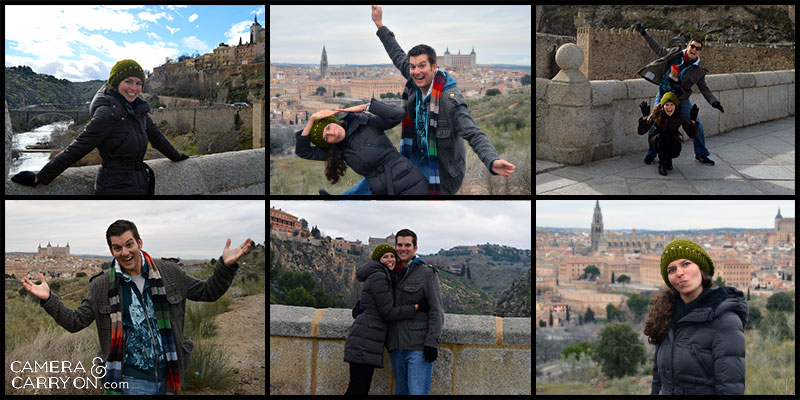 *Let's just say bumpy buses and sensitivity to motion don't always mix well. For instance, in 2012 while trying to get from Nice to Cannes, we had to make an emergency stop to get off mid-ride (someone was feeling a bit queasy). Crisis averted, and we now travel with motion sickness pills and essential oils for dabbing behind the ears. Besides, we prefer to walk… be one with our surroundings… and it doesn't hurt that we get a good workout in, too!