Hungry Girl Seeks Food Markets 'Round the World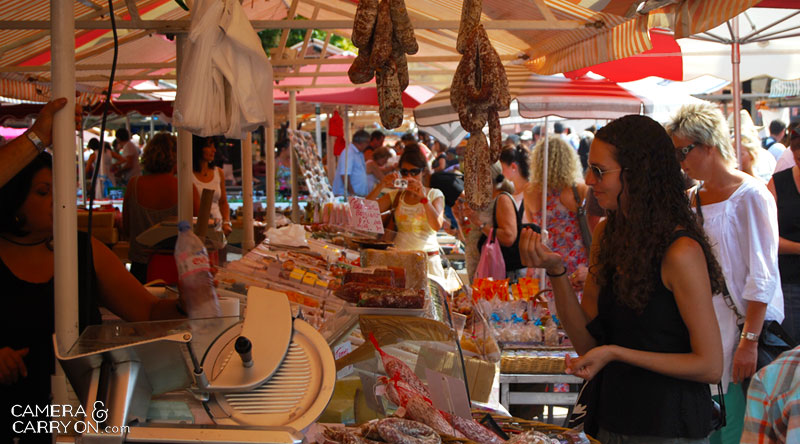 Whenever I'm in a new city and the weekend is near, I open Google and search for keywords like, "farmers' market, food, best, fresh, and local," in the area. My obsession with food markets goes beyond my love of free samples (and if you know me, you can vouch for just how excited I get about a half teaspoon of apricot jelly on a tiny crostini or thimble-sized swig of vino); if it's complimentary, I'm game.
The world is full of these markets, and more often than not, edible bounty is not the only thing there is to look forward to. Local craftsmen and artisans, from textile magicians to vintage dishware collectors, cozy up alongside olive oil bottlers and currywurst carts. Not only is my appetite for food fed, but my desire to experience a slice of life and culture of wherever it is I am. Vivid color, intoxicating scents, laughter and conversation — these are the things that satisfy the soul and keep the shutter of my Nikon in action.
A few of my favorites from here and there…
Mercado de San Miguel, Madrid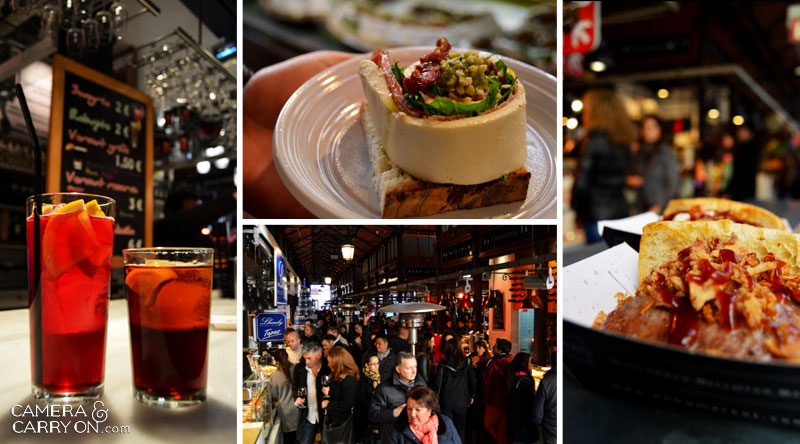 When I think of the Mercado de San Miguel, my mouth begins to water as my mind drifts back to drunken happy afternoons with a sangria in one hand and chorizo sandwich, custard pastry, croquette, patatas fritas, or other small and ridiculously tasty bite in the other. This gem is open daily and offers a slightly more 'refined' food market experience, with permanent stalls that churn out international cuisine for just about every palate.
Borough Market, London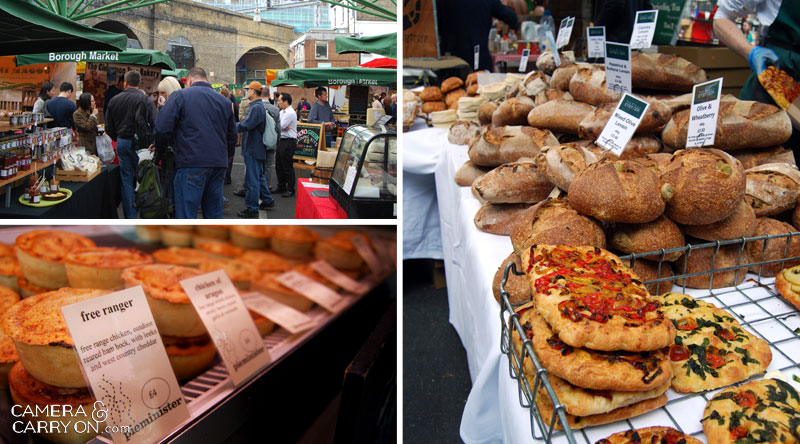 With just about everything your empty belly could desire, going to the Borough Market is undoubtedly one of the best things to do on a Saturday in the Queen's city. If the wafting smells from dough-giants like Pieminister don't pull you in, perhaps a boost to some of your own cooking with exotic accouterments from Spice Mountain is more your thing. I, however, could not manage a visit without an expertly grilled brat from The German Deli Ltd. Seriously good.
Marché aux Fleurs Cours Saleya, Nice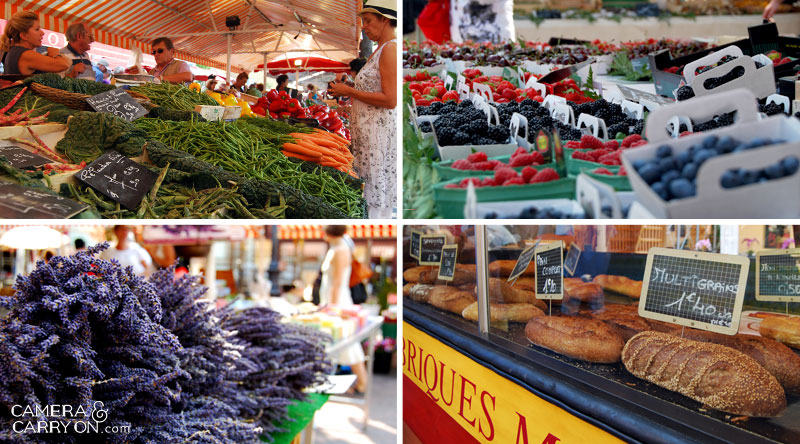 This charming, French market is a must when in or around Nice. A perfect example of food-meets-goods, there are lovely soaps, flowers (it is the Marché aux Fleurs after all), and art for sale in addition to beautiful, wholesome foods. One tip, though: don't touch the fruit! I made the mistake of handling a few peaches without permission from a not-so-nice madame. Needless to say, I didn't walk away with fuzzy fruits that day, but that didn't ruin the experience. It's a gorgeous market and a great place to fill up on some gourmet goodies.
Saturday (Wui Lai) Market, Chiang Mai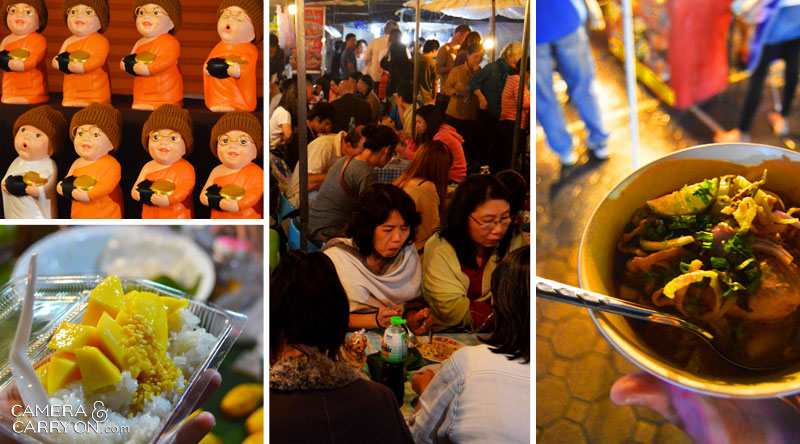 A Chiang Mai staple, locals and tourists collide in this veritable food paradise known as the Wui Lai Market. Expect total sensory overload: muay thai promoters blasting fight music, young ladies selling 'one-of-a-kind' wooden figurines, mango sticky rice, and active cooks behind bubbling cauldrons of deliciousness. A note to the wise: go early, and don't pass up on something that looks good, as the street fair goes on forever and you'll never find your way back to that obscure noodle stand later on.
Burg Square Market, Bruges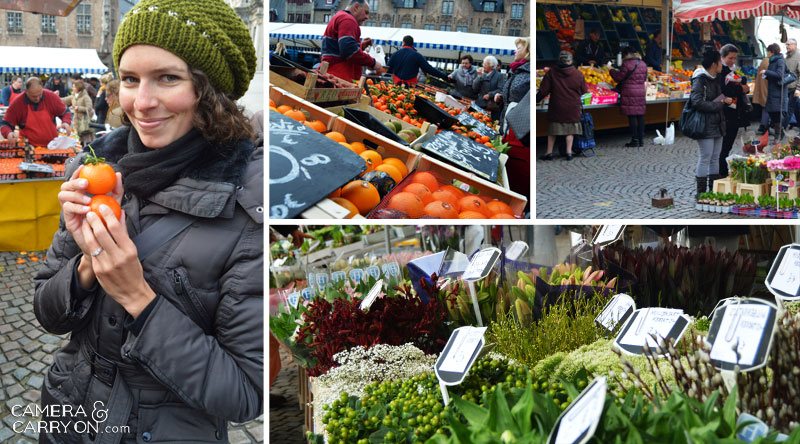 By pure luck, I stumbled upon this quaint market in Bruges. Granted, the central location meant I'd come across it at some point or another, but considering it's a Wednesday (not Weekend) market, I was glad to be in town during the week. And boy, what a treat it was to find the clementine guy, having fun with customers and passing out an endless supply of sweet and juicy wedges. Once I had my citrus fill, I balanced things out with a day (or two) of chocolate tasting because, ya know, Belgian chocolate…
Smorgasburg, Brooklyn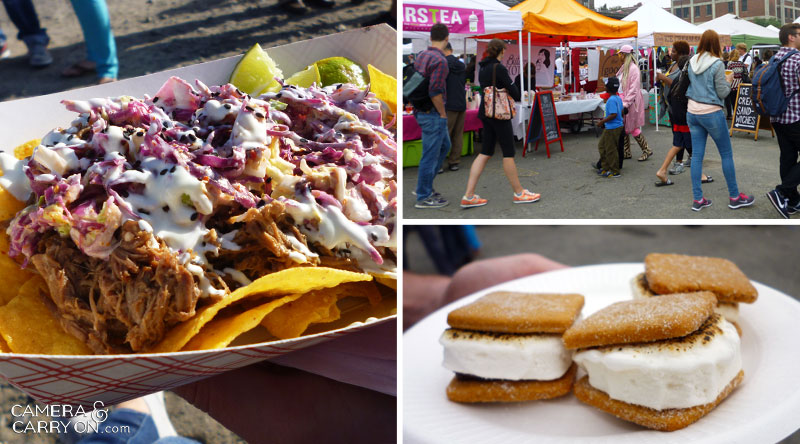 Every weekend, foodies from the 5 boroughs make their way to Williamsburg (Saturdays) and the Brooklyn Bridge Park Pier 5 (Sundays) to eat, drink, and be merry. And why wouldn't they? Fed by some of New York's best and brightest culinary crew, the Smorgasburg is a great way to enjoy a lazy day in the city and fill up on some seriously crave-worthy eats. The only caveat? Some items might set you back a pretty penny (e.g. $8 for three, teensie corn fritters), but there's still a bargain to be found. Survey the land before throwing down cash to make sure you've got just what your nose and tummy agree on. (Read about my visit to the Smorgasburg here!)
Now, who's hungry? 😉