Interview with a Local: Anne from Northern Ireland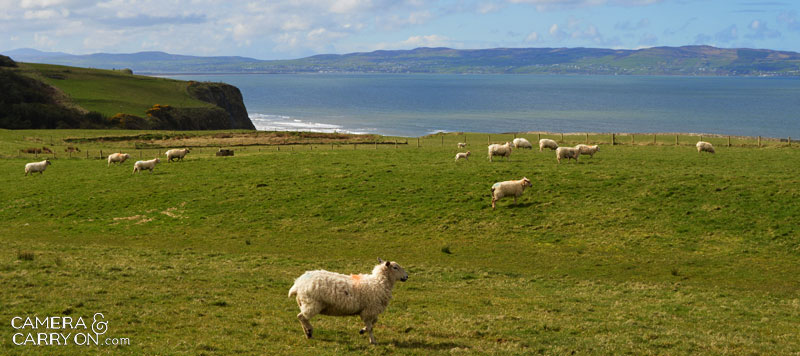 The Emerald Isle was on our "must visit" for quite some time and we're so thankful we finally made it. Some of the nicest and most welcoming people hail from this great place, including the wonderful Anne from Coleraine. Born and bred in the area, she gives us a glimpse into life near the Causeway Coast and what to expect from a trip to her native Northern Ireland. Read on for her As to our Qs!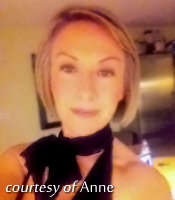 Hi! Can you tell us a little about yourself?
As a visual artist I obviously enjoy cultural events, dinner parties with friends, city breaks in London and Europe. My personality is mostly humorous but I also enjoy pondering over the contradictions of life. That's the artist in me! annemichaelartist.com
What 3 words do you think best describe Northern Ireland?
Spectacular (landscape), friendly, rainy; though, the weather for the past few days have been super sunny and hot.
Are there any phrases or words you recommend visitors learn?
Slainte – it's used here, but more in south of Ireland.
The Craic – a term used to describe interactive banter among friends or strangers.
Wee – an endearing but word used as a pointless adjective in front of any item: "Can you put your wee card in the credit card machine?" or, "Sure you'll want a wee drink?'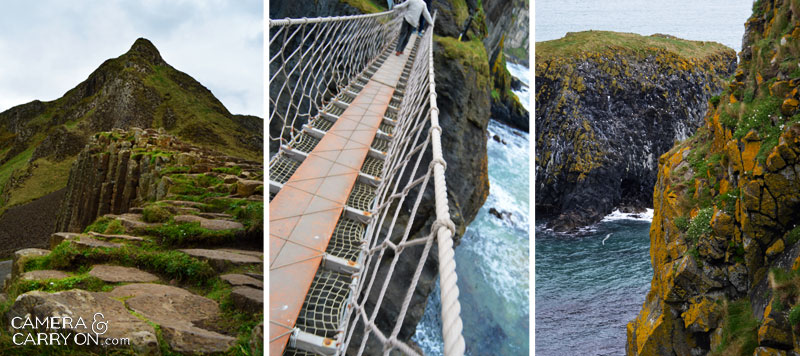 What does a perfect weekend in Coleraine look like for you?
Most people head to the coast for evenings out as it's only ten minutes away. Coleraine, Portrush and Portstewart are known as the triangle area. A perfect weekend is sunshine, some dancing, good food and lots of laughter.
Do you have any 'hidden gems' in your area you can share with us?
Yes! Most of my guests are unaware of Mussenden Temple; for some reason it is not advertised as a place in its own right and everyone thanks me for pointing it out. Well worth a visit. Best restaurant would be Tartine at Distillers Arms in Bushmills.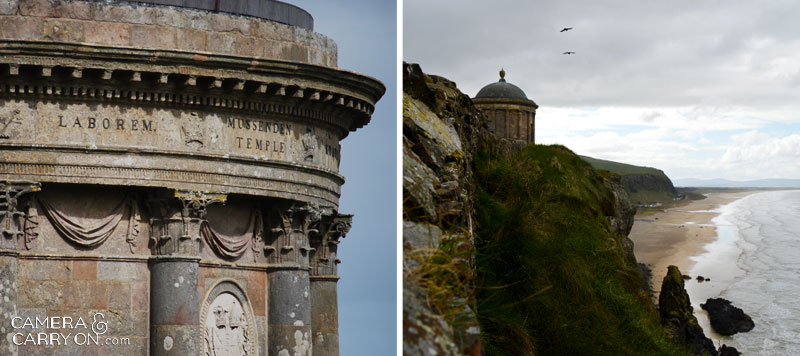 Any clothing or packing tips for people traveling to Northern Ireland?
A light weight rain coat.
What impression of the country do you hope travelers take with them when they leave?
Probably I hope for them to take Northern Ireland as it is now – a great holiday destination and not of its turbulent past.
Do you enjoy travel? Where have you been? Where would you like to go?
I am a terrible traveler, so long distances are out for me… but anywhere in Europe is good for me. My favourite destination is France. I've been to Lyon, Paris, Cannes, Biarritiz, Aix en Provence and even popped into Monaco for the Grand Prix… memorable.
Anne is a terrific airbnb.com host and opened her warm and cozy home to us for a few nights while we explored the unmatched scenery of Northern Ireland's coastline, Game of Thrones filming locals, and dined on some rather fine, local eats. Look her up for a place to stay, cup of tea, and great stories.