10 Reasons Why You Should Visit (or Skip) The Carnival of Venice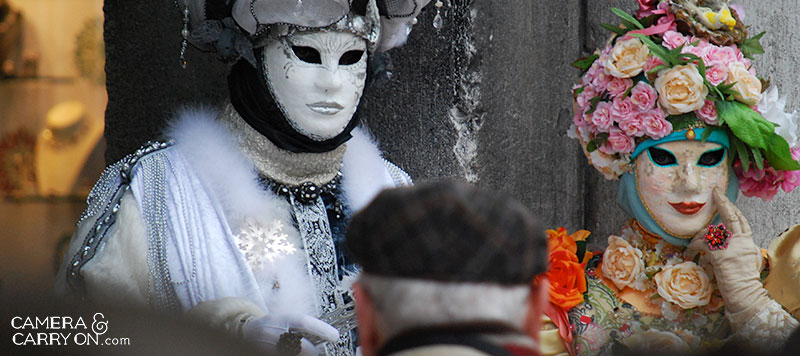 It's the city on countless bucket lists, having intoxicated travelers for centuries with its air of mystery, romance, and Italiano come-hither-ness. Right up there with Paris in the springtime, a visit to the Carnevale di Venezia was on my must list for years. My first taste was in 2007 with my then-boyfriend (now hubby). Hand in hand, we wandered the cobbled streets with stars in our eyes, declaring it our "favorite place in the world," as we daydreamed about running a small b&b that would cater to our fellow 'mericans visiting the upper corner of the boot. Hooked and wanting more, we hoped to one day return for the famed Carnival, and [boom!] 7 years later, did just that. While it was thrilling and festive, I'm so thankful I got to see Venice on a separate occasion without all the fuss and hullabaloo surrounding the event. For newbies weighing in on whether or not to see the city of islands during its biggest celebration of the year, check out these pros and cons in this edition of 10 Reasons Why…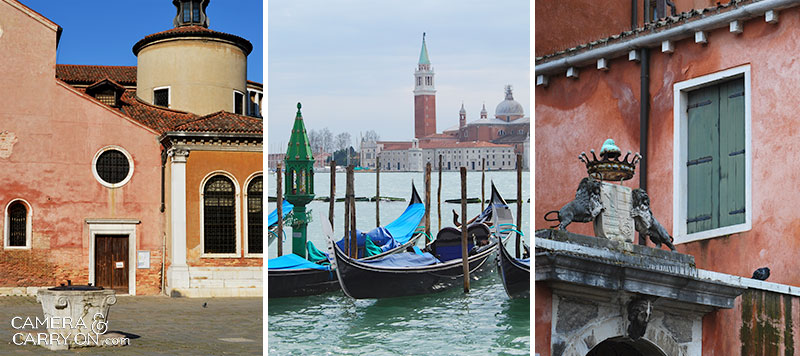 Why You Should Visit:
Masks and costumes like you wouldn't believe. Beautifully dressed men, women, and children take to the streets in works of art that look great on camera, but stun in person.
It's this big, amazing celebration and everyone is in on it. There's a palpable buzz and energy radiating through the streets.
You can choose to be a spectator, or join in the fun. Oh, and spoiler: everyone wants their photo taken, so don't be too shy to ask the lady with the peacock headdress on if she'll be in one with you.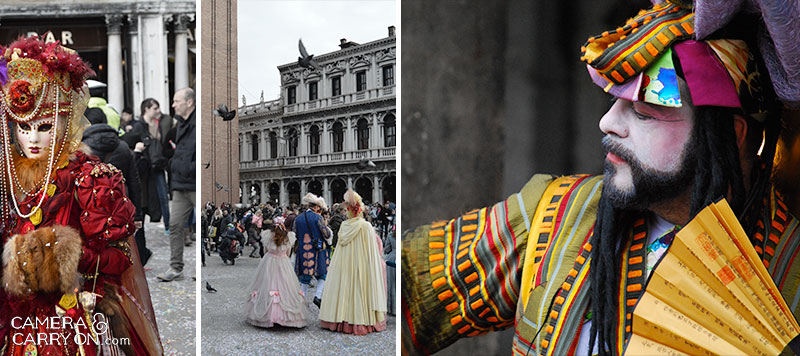 Even during this crazy-busy season, you can get lost, find a quiet street, and escape the crowds for a slice of the 'real' Venice.
Perhaps the biggest selling factor, IMO, is that Venice during Carnival feels like this fantasy world, from the age of Casanova that's been dialed back in a time machine, of elaborate galas and star crossed lovers. It's kind of magical.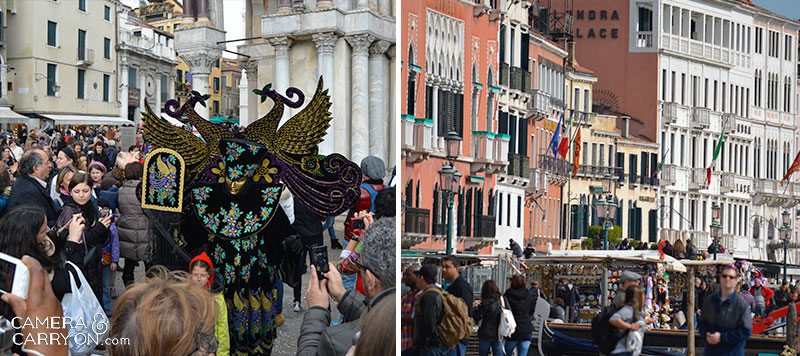 Why You Should Skip It:
The crowds. The people! The lines and hoarding masses that make crossing narrow bridges and visiting top attractions nary impossible are headache inducing.
Last minute decisions are out of the question. You'll have to plan ahead and book in advance as rooms fill up fast and prices skyrocket.
It's flood season, people. Pack those waders or prepare to duke it out over the last pair of oh-so-stylish, waterproof, neon sock/boots.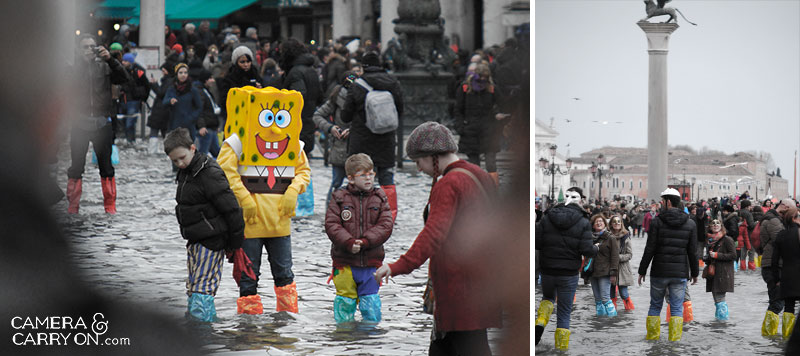 The city trades in some of its charm for pop up booths in otherwise charming squares,  selling knockoff masquerade attire to junk collecting tourists.
Leave the cocktail dress at home and layer up. Cool temps and chilly winds will freeze your knickers off if you're not ready for 'em. It is still winter, after all.
When you get right down to it, Venice is a special, one-of-a-kind place that is a real treasure in this world. Everywhere claims to be the Venice of [somewhere] but none can hold a candle to the real thing. If you've been pining after this Italian jewel for some time now, do yourself a solid and book a trip, for Carnival or otherwise. You won't regret it.