NY Comic Con Awesomeness!
It's that time of year again!  No, not Christmas, not Halloween, and not Thanksgiving… It's time for Comic Con!  If you can't make it to San Diego for the largest event in the country, don't fret because  NYC has the "The biggest and most exciting popular culture convention on the East Coast!" (according to their website).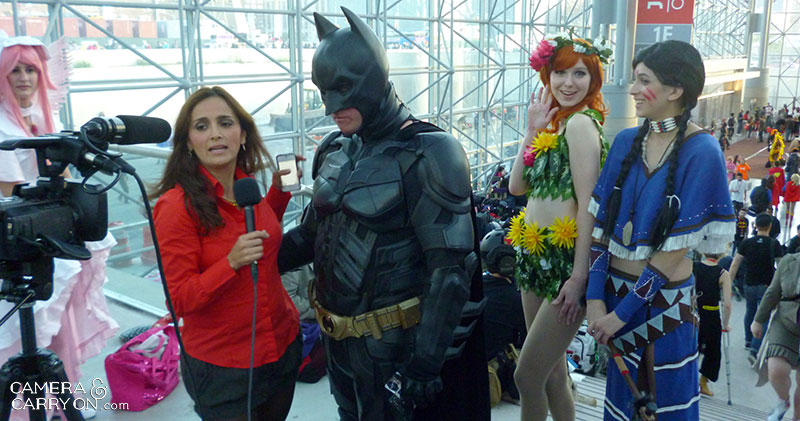 7 years ago when the first NYCC took place, you probably barely knew about it.  However, over the last few years attendance has been sky rocketing.  With the addition of more pop-culture, and celebrity attendees, Comic Con has certainly evolved into a beast of AWESOMENESS!!!  Now I would like to preface this by saying I am an avid comic book collector, fan, and reader.  I know there are a lot of purists that prefer the cons of yesteryear and their extreme attention to the comics!  However, it's just not the case anymore, and some times you have to roll with the punches.  I actually think one of the great things about NYCC is that it bridges the gap between the comics and new fandom well.  With most major publishers having headquarters in NYC, I consider it the US' comics capitol.  This year NYCC came in full force, with approximately 130,000 attendees over 4 days, nearing that of San Diego.  The Javits center is 760,000 square feet, and it was packed!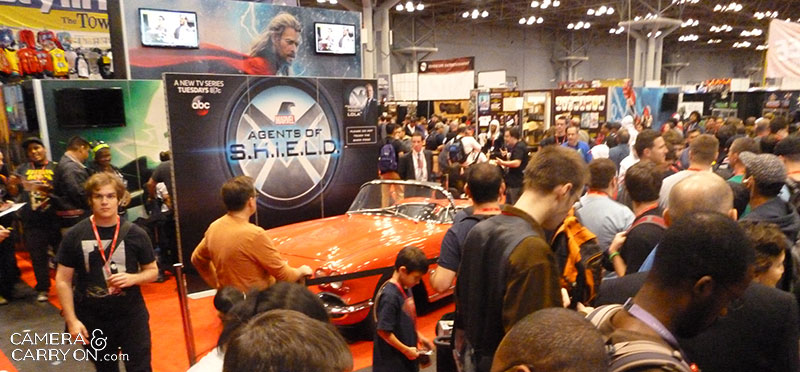 Shannon and I were only able to get a single day pass, as the multi-day passes sold out quickly.  Between the Exhibitor's Floor, Panels, Artist Alley, the Autograph Hall, and people watching this was not nearly enough time to see everything we wanted to.  Let's start with the amazing people of Comic Con.

Cosplay & People Watching
YES!  It doesn't matter who you are, or what you're into, Comic Con is the best place on earth to people watch!  Being our first con, Shannon and I really wanted to dress up, but kept it modest (in comparison).  We went as Wolverine and X-23, and let me tell you, the geek paparazzi were all over X-23.  Being married to a hottie in leather pants has few perks at Comic Con.  I was kindly asked to "move a little more to the left" several times, and yes, "a little more" actually means "out of frame."  I'll just let the photos speak for themselves…
Panels & Screenings
Initially I was really excited to learn about what's coming from Marvel, and how Superman has rocked the world for the last 75 years, but I have to be honest… We just didn't have the time.  After waiting for 45 minutes to get into Superman's 75th and then being turned away, our strategy changed.  There are certainly some great things to see, and we did make it into two panels from marvel.  However, with only one day to see it all, it became clear that sitting in lines to sit in chairs was not going to pass the buck.
The Exhibitor's Floor
With over 1300 exhibitors, the floor is packed with things to see and do.  You could spend your entire weekend wondering about.  Marvel, DC, Dark Horse, and many other publishers have great booths with amazing displays.  Along with video games, toys, apparel, and collectables everything can be found here.  I was also really impressed with the comic shops that showed up.  There were a ton of great comics for sale.  I wasn't there to buy, but I could of had a field day with the amount of high grade, silver age X-men available.  Finally, there are also some giants that have pretty much nothing to do with comics, i.e. Chevrolet.  However, I welcome the force fed advertising; they show up with huge budgets, amazing displays, and some really good eye candy – you might as well have fun with it!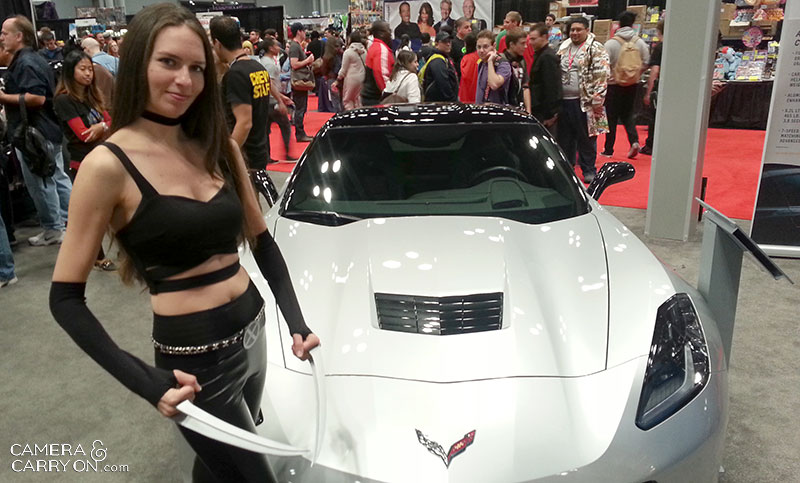 Conclusion: Go to Comic Con, you won't regret it!