5 Things to Get Excited About in Santa Cruz, Galapagos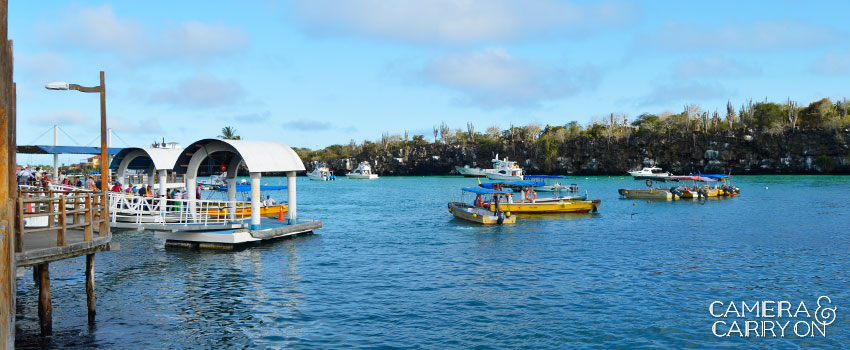 You're on the island of Santa Cruz for a day, or two, or three… awaiting your big cruise adventure around the Galapagos Islands. What to do? What to see? We did the dirty work so you don't have to. A jumping point for big expeditions, most visitors will find themselves spending at least a day on the main island. So without further ado, toss the guide book and have a jolly ol' time with these 5 things to get excited about in Santa Cruz!
CANNONBAAAAALL!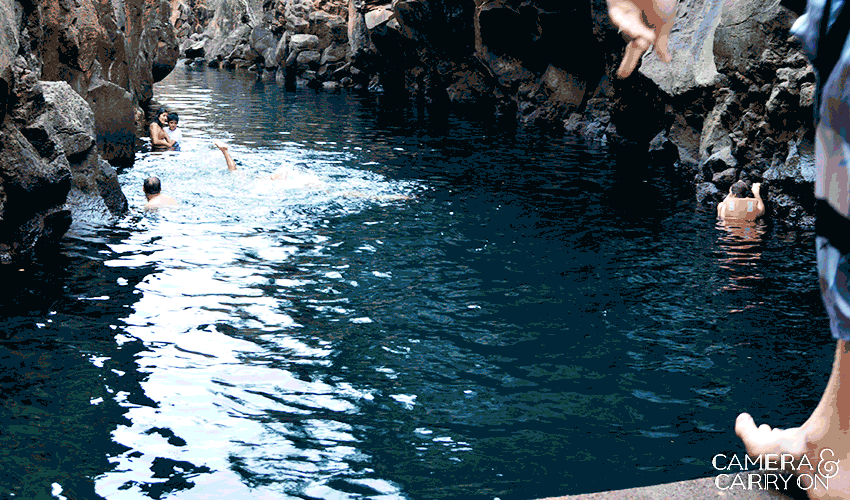 SWIMMING AT LAS GRIETAS. Put on your big kid britches, grab a mask & snorkel, and jump in.  Extra points for style. 😉 The walk there is a little rocky, but you'll be fine in sandals. Mind the cactus forest en route to the cavernous swim, though. Those suckers are prickly and will poke you when you're not looking. Insider tip: go when the sun is high around noon to see straight to the bottom.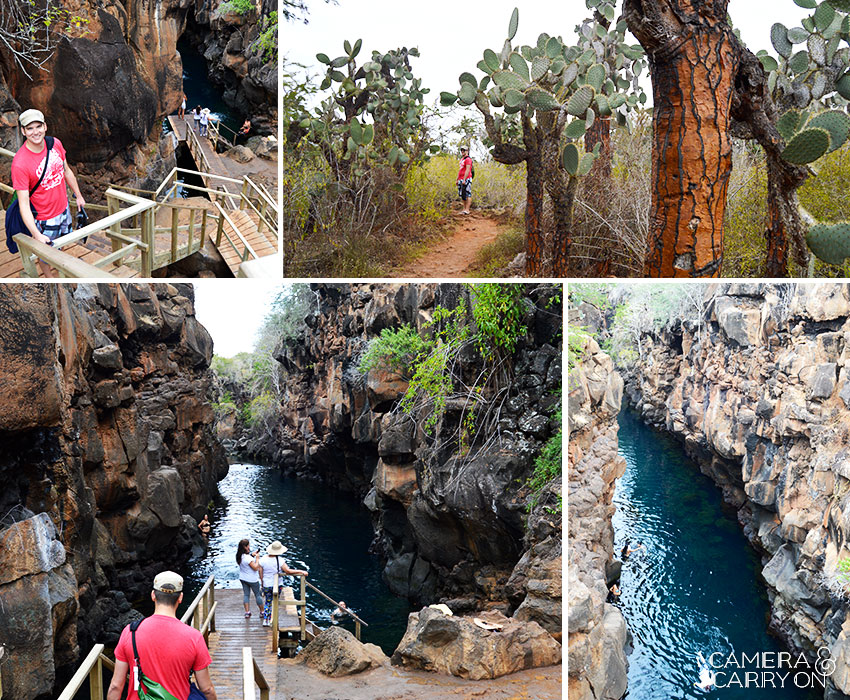 Food in Stick and Scoop Form
NOURISHMENT FOR YOUR FACE. The Galapagos are kiiind of pricey. So if you're searching for a good bang for your buck, avoid the restaurants and head to the Kioskos for dinner (ask anyone and they'll point the way). Opening around 7pm nightly, the tables and chairs fill the street as vendors push menus to hungry folk. Lobster, meat sticks, soups, grilled corn – take your pick. Filling, tasty, and one of the best values you'll find. Then cool your palate with the icy stuff at the Galapagos Deli for *HANDS DOWN* some of the best ice cream anywhere. Honestly, it even rivals real, Italian gelato. Honorable Mention: Cri's Burgers dishes out humongous, belly busting burgers, sandwiches, etc. for a steal.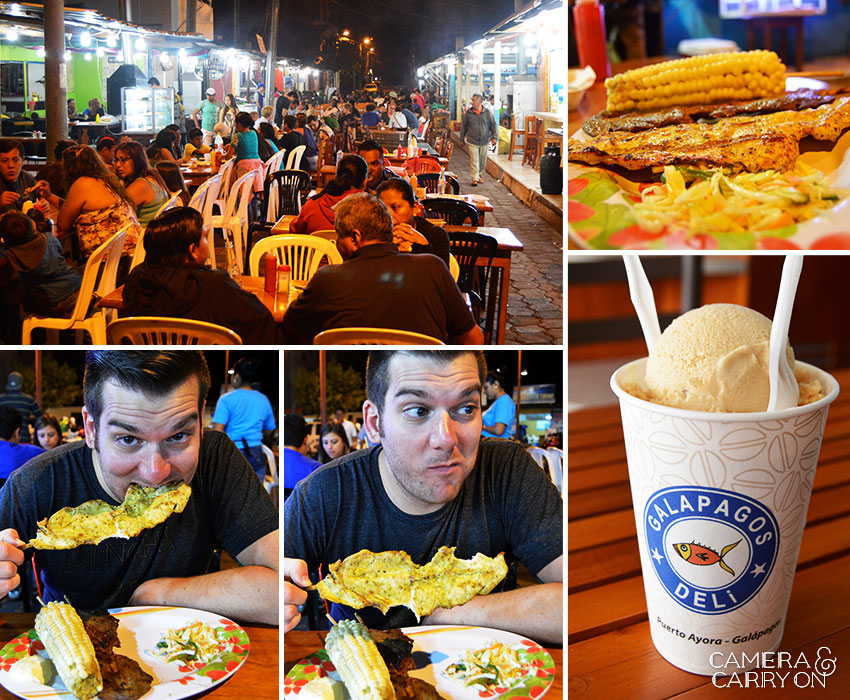 Make 'em say, "Cheese!"
A ZILLION CAMERA-READY ANIMALS. You've already taken 37 thousand photos and incredible video footage on land and sea, but that's why you're in the Galapagos Islands! So don't fight it. There are sea lions everywhere: sleeping, barking, swimming, playing, eating, snoring. Your SD card will be filled 3/4 of the way with sea lion photos alone, but it's because they are so darn cute. Just try to save a little room for the other creatures, too, like the mini-Godzillas iguanas, snow-makers birds, crawly critters crabs, and such.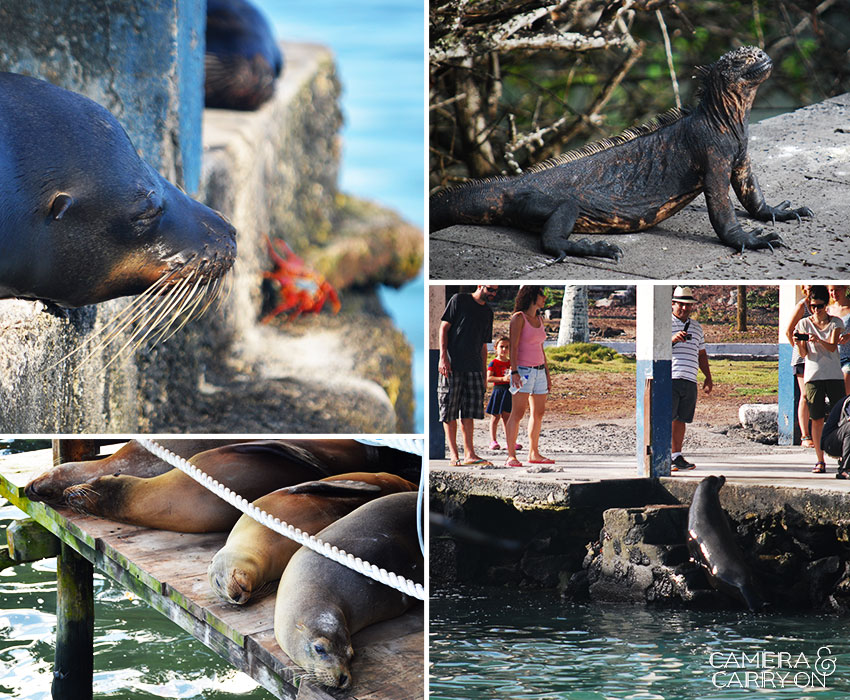 Open Your Eyeballs
SMALL TOWN, BIG TOURISM (sort of). You might think the number of visitors to the Galapagos, Santa Cruz would have a bustling, touristy feel. You'd be wrong. The island as a whole remains quite undeveloped and Puerto Ayora feels very small town. Check out the boats near the pier. Stroll around the "city." See what's going on at the fish market; you'll no doubt find a sea lion or two waiting for a handout. Step in a few shops. Say hello to someone you walk by on the street. Pick up a souvenir. Admire the street art. Tip: There's a lady that sells homemade cake by the pier. Keep an extra $3.50 handy.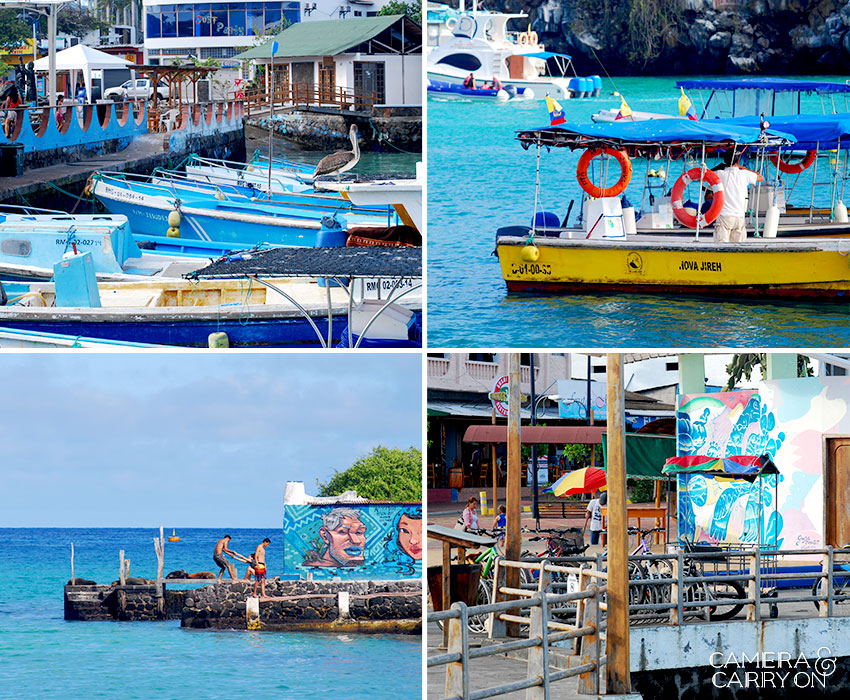 Don't let them take your Freeedom!
Explore the Highlands. The Galapagos ones, not the Scottish ones silly. So on second thought, lose the kilt and face paint in favor of a raincoat and boots. A departure from sunny skies and sea gulls, the highlands are home to cool stuff like lava tunnels, giant tortoises, nature hikes, lush greenery… all of those things (with the exception of the tortoises – you'll have to visit El Chato for them) can actually be found on the Royal Palm Hotel Galapagos property, boasting hundreds of acres of natural preserve. I can vouch for the villas at the Royal Palm (think: plush robes, jacuzzi tubs, crackling fireplaces, turn down service, and seclusion). Fancy pants.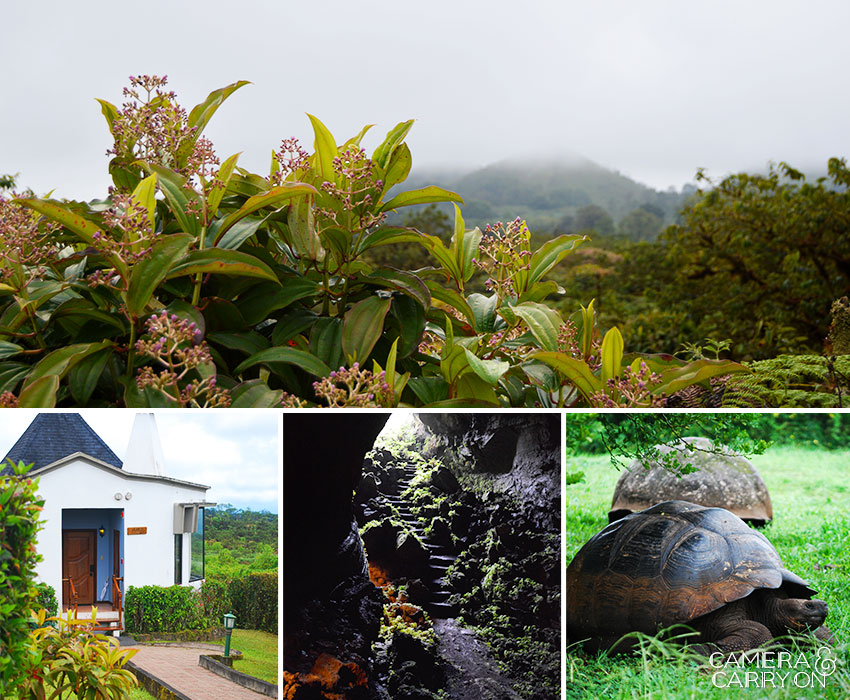 •••••
Welp, there you have it — 5 Things to Get Excited About Santa Cruz, Galapagos. Have anything else to ad? Maybe you'd rather just do your own thing? You could forget everything I said, and still have the best time ever. That works, too. 🙂