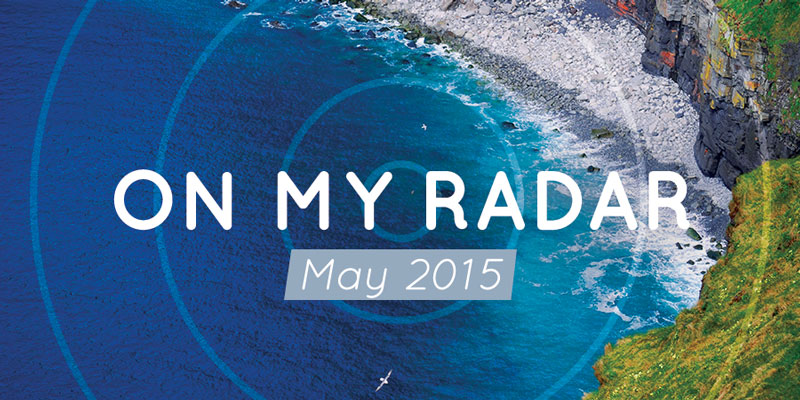 Have you seen Vice on HBO? I'm hooked. The show is shot in a documentary/journalistic style, following the hosts to remote corners of the world where they cover unique, contemporary, and provocative issues around the planet.
I brought that up for a reason (here it comes!). A few weekends ago we watched an episode of Vice titled Antarctica is Melting. I won't start a debate on whether global warming is "real" or if there's anything the human population has done to influence the climate (I mean, c'mon people…), but I will say that I'm fascinated by this issue: ice is melting, water is rising, and our world is changing. BIG TIME. Bringing me to my theme for this edition of On My Radar; water.
If you've never seen the show, I'd recommend checking it out. I don't often give my 2 cents on what you should/shouldn't tune in to watch, but this one makes my ears perk up. Most of all, the perspective is fresh and real.
Water is everywhere and yet incredibly precious. We need it, abuse it, admire it, thrive on it, waste it, spill it… And in all its forms, there is incredible beauty.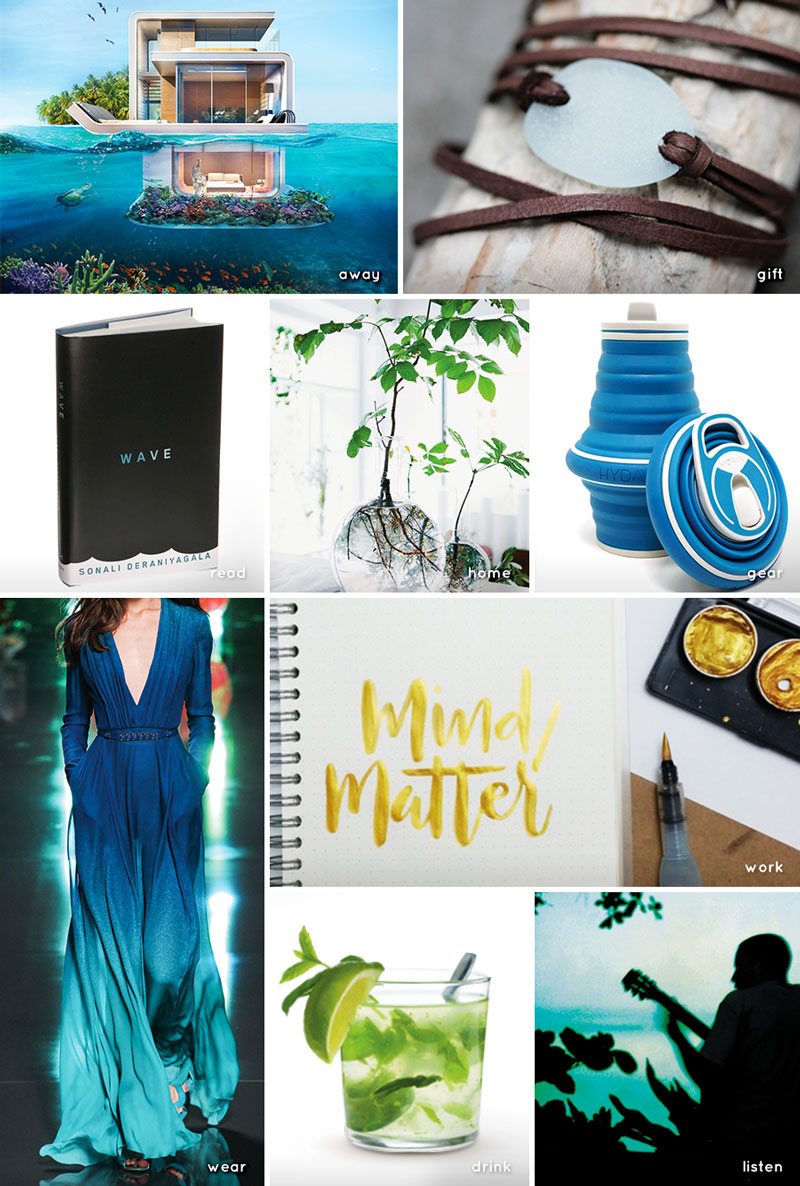 Away • So this is more of an investment than vacation rental, but I see this hybrid boat/house structure as the new generation of waterfront luxury hideaways. Can you imagine a reef outside your bedroom window? Awesome!
Gift • When trash becomes treasure… Sea glass is one of my favorite reincarnations of something forgotten. The leather makes this piece unique, and good gift for either my surfer dude or beach babe friends.
Read • Reviews claim this is one of the best and most powerful survival stories, and a testament to the fury and unpredictability of mother nature. An intense page turner, no doubt, probably best read from a place of high ground. [shivers]
Home • Most plants need water to grow, and this hydroponic display makes an otherwise ordinary houseplant an artistic focal point. Me likey.
Gear • I've been keeping an eye out for a collapsible water bottle and the hydaway bottle would do the trick. It's made from a durable silicone and is bpa free.
Wear • If a mermaid emerged from the sea in her human form, this is what she would wear. Gorgeous, feminine, and with each step a soft wave in the watery fabric. So pretty!
Work • I've been wanting to get into lettering and traditional art again. A waterbrush would be a nice transitional tool and handy to take wherever I go, for whenever the mood strikes.
Drink • In seemingly endless supply, rum flows like H2O in the Caribbean. Flavored, mixed, blended with ice… Yum yum, pour me some rum. Mojitos are my favorite. 😉
Listen • Hawaii native and beach melody craftsman, Jack Johnson, has a magical way of writing songs that bring my mind straight to the shore. I swear I'm right by the sea whenever I hear this play.
Sources: floating | bracelet | novel | plant | cup | dress | waterbrush | rum | music
•••••
I suppose it's no surprise that my mind is drawn to all things water, with aquamarine views out my window as I write this. Gazing upon the warm waters of the Caribbean, I'm thinking about how fragile this place is, and so susceptible to the elements. A strong storm, a big wave – it could all be gone like that *snap*. But then I look at the people (locals, transplants, and visitors) reveling in laughter and good times, and I realize that even if it's all gone tomorrow, today was enjoyed to the fullest.