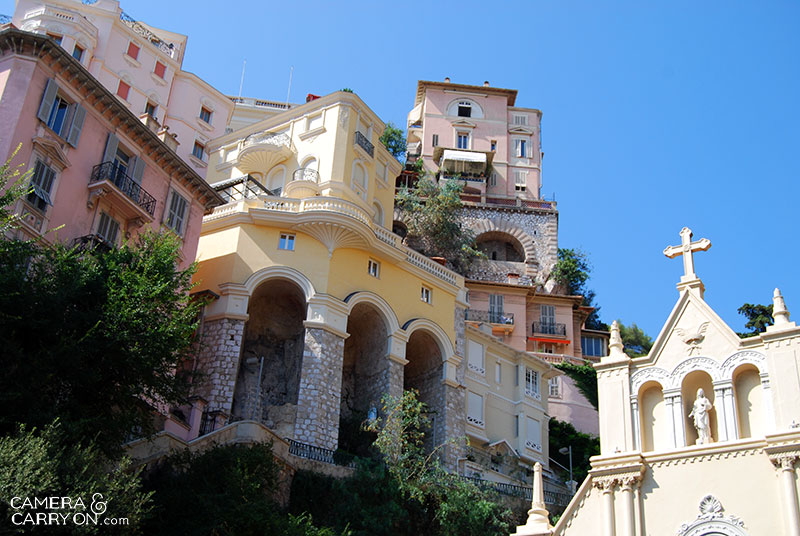 Yes, it's true… the pastries ARE amazing. Believe me; I had more than a few. Situated on the Mediterranean, Nice is a lovely city with charming architecture and equally picturesque views of the sea. In terms of the people… I don't mean to snuff the French as a whole, but the jury is out. My interaction with the locals was a bit mixed, from a lady getting very angry at me for showing interest in her fruit at the market (I'm smiling and I've got money in my pocket, but go figure…) to a friendly bartender making good chit chat with us one night at dinner. Alas, taking the land and setting for what it is, the area is a truly beautiful one.
When not in Nice, we ventured to Cannes for a day – nice picnic lunch on a boardwalk, jaunt through the old town, and views of jaw-dropping yachts. On another, we made our way to Monaco and took a few photos by the famed Monte Carlo Casino. The real standout, however, was the journey on foot back toward Nice, along the water. Two mile long, and accessible only by foot, the Cap d'Ail/Mala Beach coastal path leads you along the edge of the cliffs that plunge into the deep, rich blue of the Mediterranean. At the end, a hidden beach, but you could really stop off anywhere along the way and sun yourself along the boulders emerging from the water.
It's a gorgeous place, where the rich and famous come to splurge and relax. But for two not-so-fat-cats, we managed just fine.