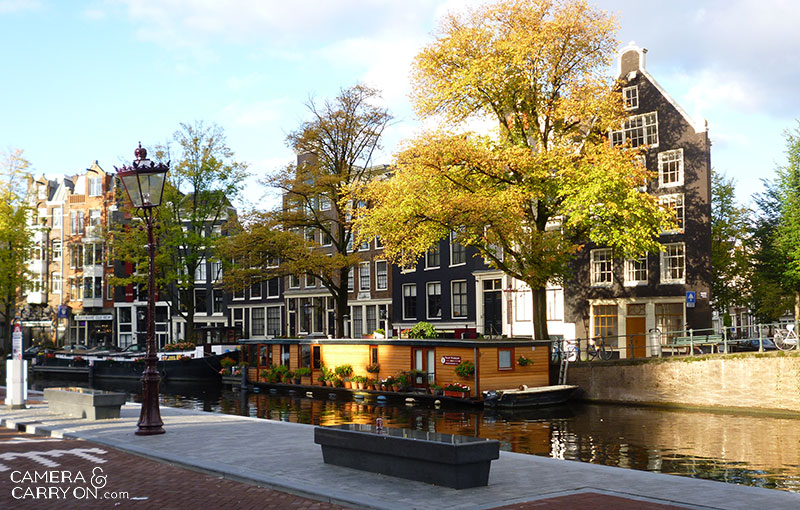 Contrary to what you may have heard, the Dutch capital is not all just 'coffeeshops' and red lights. In a guidebook or two, it's referred to as the Venice of the Netherlands, per the abundance of canals, many of which form concentric circles, helping to define the central part of town. It's a place where bicycles are king, and Dutch apple pie triumphs over all other confections. And where, yes, you can wander the streets at night with a pocket full of euros and pick which window display you like best to satisfy your primal pleasure.
Always on the hunt for a good deal, we made a few stops at some local flea and antiques markets and came away with a pretty tin and some hand painted knobs which would be triple the cost at home (score!). What visit to Amsterdam would be complete without a tour of the Anne Frank House – an absolute, unforgettable must. And I cannot stress enough how important it is to get a generous slice of apple pie, generously topped with whipped cream. A-ma-zing. Undoubtedly the best piece of apple pie, ever (we made 2 trips to Winkel 43). For a traditional dinner, we went for the smorgasbord of a little of everything at Moeder's. Delish.
Really tasty food, interesting houseboats, and leaning buildings… just a few of my favorite [Amsterdam] things.