6 Reasons to Give Cusco a Chance
What city does almost every traveler en route to Machu Picchu pass through? If the title didn't give it away – get on your game, homie – it's Cusco, Peru! Sadly, it serves as just a stopover for most, but I've got 6 reasons to give Cusco a chance. You heard me — don't skip it!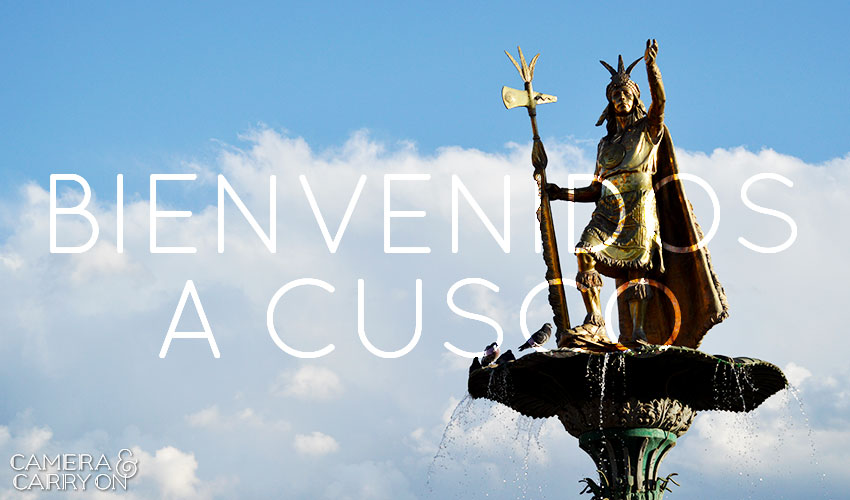 In the planning stages of our trip, we him-hawed about how long to say, if we wanted to travel straight on to Aguas Calientes, yada yada. Even with all my research, the internet was no help to me. Boo. All I could find were articles on altitude sickness and how my brain and lungs would be on no speaking terms (more on that in another post). Long story short, we sandwiched two days in Cusco around our visit to Machu Picchu; just enough to rest after 24 hours of airplane travel and layovers (*shakes fist in the air*) and still have a chance to see the city. Without further ado, here's why I dug Cusco and think you might, too…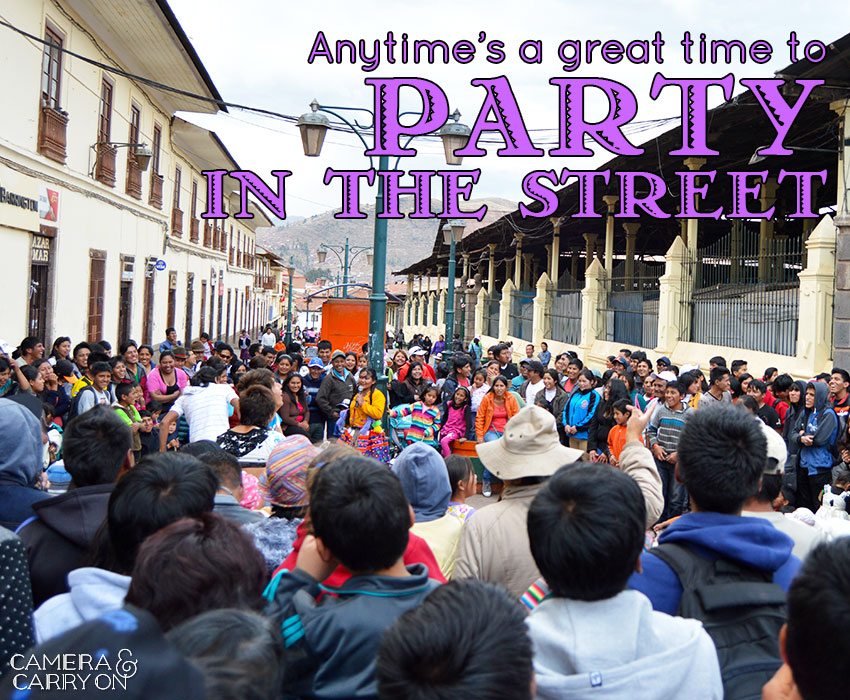 1. VIBRANT COLOR and CULTURE. The locals are a good bunch and for the most part, down right friendly. Tradition and heritage are alive and strong in the community; a unique Inca culture with a Spanish influence. Sundays are reason enough to get together in the nearest square for a day of music, food, dancing, and entertainment, and the celebration is open to any and all. These are hard working people that appreciate life, so why not enjoy it?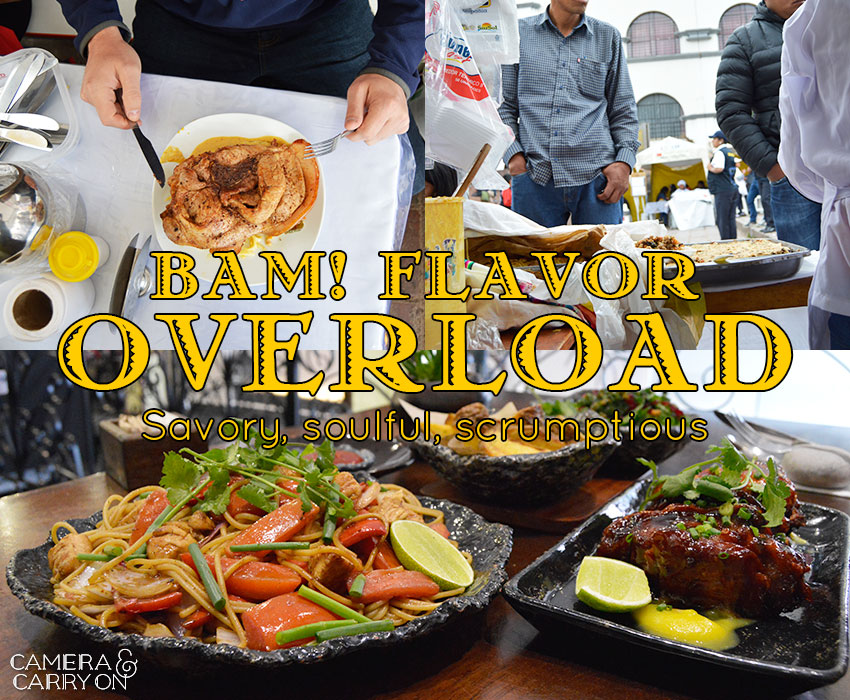 2. ALL the SAVORY THINGS. Lomo Saltado, Chifa (Peruvian style Chinese food), Frankenstein-monster corn, meat sticks, avocados (these are OMG good), quinoa soup… You guys, I could keep going. I did not expect to eat as well as I did, and honestly, writing about this is making me really hungry. Damn you, taste bud memories! Craving some of the delish food we had our last day (see hearty plates above). Yum-yum in the tum-tum.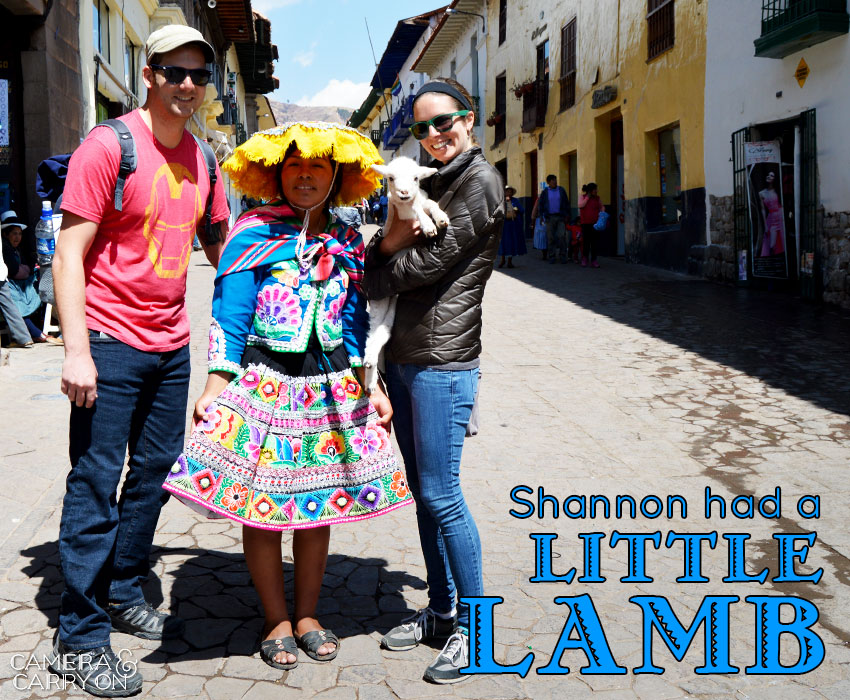 3. BABY ANIMALS. When three women dressed in gorgeous, traditional clothing approach you with tiny lambs and alpacas (because they will), suggest you hold one (or all!), and offer to take your photo in exchange for a small donation of your choosing, you DO IT. Why did I? Because I did not grow up on a farm or spend my weekends at a petting zoo. And who can resist those wittle, fuzzy faces?! Not me. It's the kind of cuteness that makes you want to bite them.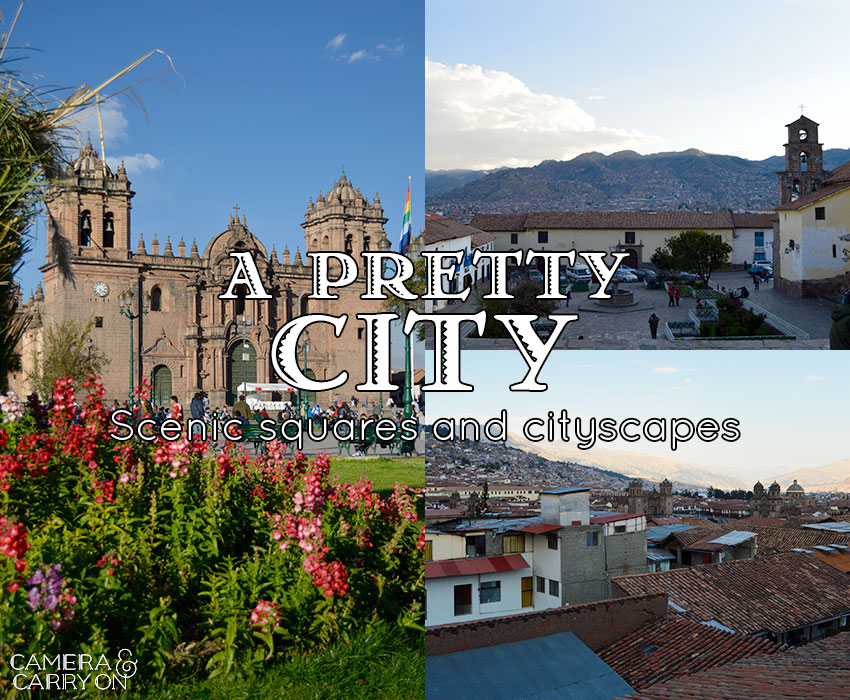 4. EASY(ish) WALKING and a PRETTY CITYSCAPE. The -ish bit is thanks to the altitude. What wonders we folks of sea level living are privy to traveling at great heights. Thankfully we weren't fully incapacitated, but inclines were met at a slow pace. For stunning views you might want to take your time trekking up windy, narrow steps, but it's not a must. Take it easy wandering the Barrio de San Blas for picturesque sights at ground level. The main square, Plaza de Armas, is a prime spot for people watching and filling up your SD card. You honestly can't take a bad picture here.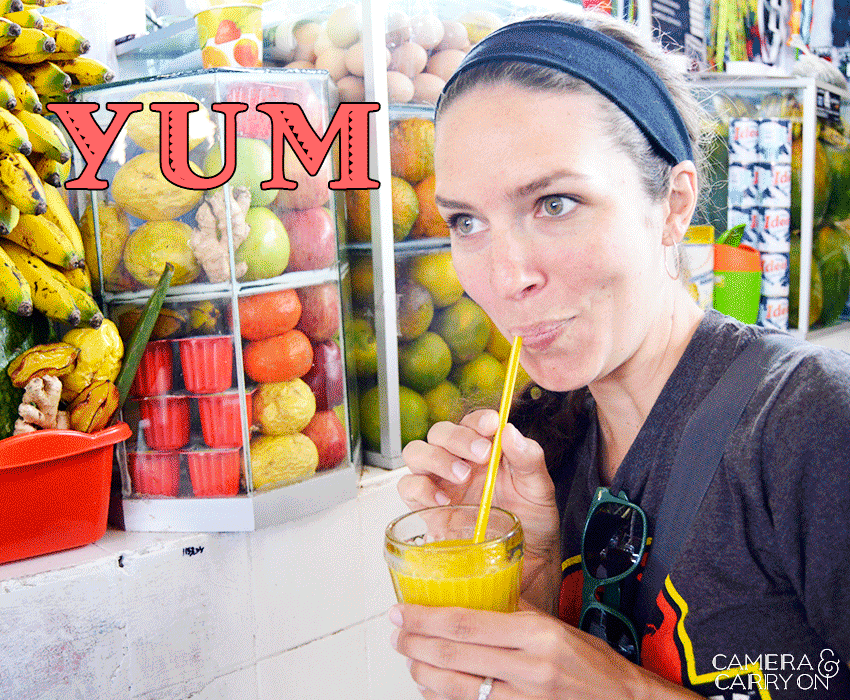 5. FRESH and FRUITY. Fruit juice is a thing in Peru, so get used to it. But I'm not talking Tropicana or made from concentrate stuff. EW! This is the real deal. My favorite? The orange, mango, banana blend. At home, those flavors wouldn't turn my head but let me tell you, in Peru, flavors are amplified. The smell of citrus was so intense; my nose awoke from a 29 year coma. I can't recommend the juices enough. Drink, drink! Blended smoothie style, there's amazing texture from pulp and fruit bits, along with the aforementioned intoxicating scents. 😉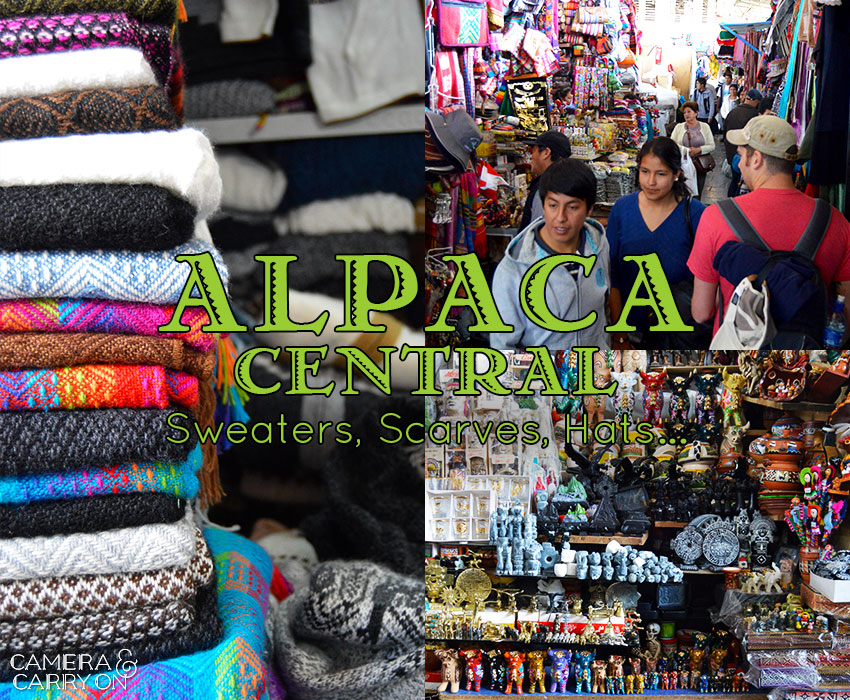 6. HANDMADE and HANDCRAFTED. Let's start with alpaca. You can get nearly any piece of clothing made from alpaca fur, in varying colors, texture, fineness. I'm talking scarves, sweaters, hats, gloves, bags… then there are the rugs, blankets, pillows. The only thing I didn't see was alpaca underwear, but that's probably because I didn't look hard enough. Did I mention the woven baskets, pottery, textiles, statues, silver? Well, now you know. I'm not a big shopper, and I'm stingy at best, so when I spot high quality for cheap, I'm white on rice, baby. Head to the Mercado de San Pedro with your extra suitcase, and you can thank me later. Or better yet, just buy an alpaca bag there and fill it.
•••••
Just to recap… eat, walk, eat, take photos, snack, walk more, hold a baby animal, eat, sleep. My happy, simple cycle was seamlessly upheld. Kudos to Cusco. Woo!