6 Unique Places I Spent the Night
Nine times out of ten, I'll go for the offbeat place, the one that's a little different from the rest, because what's the point in being ordinary or doing ordinary things or staying in ordinary places? I'm all for creature comforts like hot water, air conditioning, and a lock on the door, but sometimes it's more about the experience than the thread count (though I do enjoy sultry, silk sheets). You feel me? Here are six places I spent the night that scored high marks for outside-the-box-ness.
Trulli: Cisternino, Italy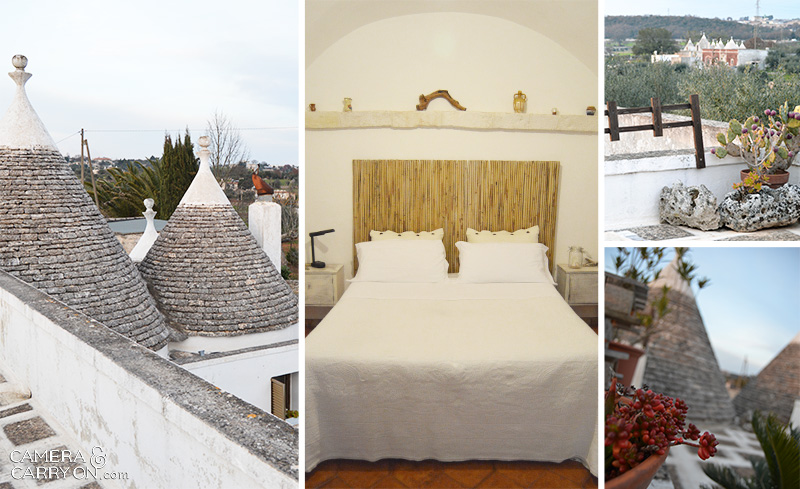 Driving over waves of hills in the heel of Italy's boot, tiny cones bob and dip on the horizon, signaling, "Benvenuto a Puglia!" Trulli are stone homes with signature conical roofs, crafted by masons skilled in this unique construction style native to the region. It's the architecture that piqued our interest in visiting, to examine the fading artform of trullo making, and of course, to stay in our very own. This sweetly restored trullo is a curtsy to the past, a simpler time, where all you needed to be happy was a pretty view, some delicious burrata, olive oil, bread, and a glass of wine.
Tenta Nakara: Koh Naka Yai, Thailand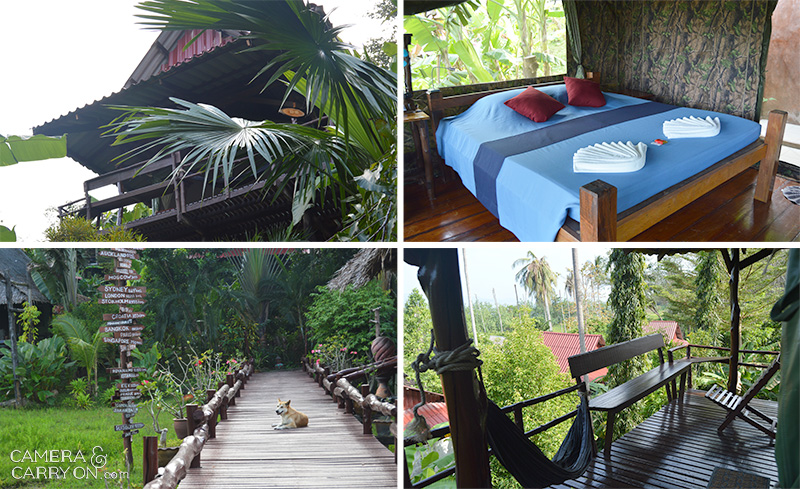 Above the treetops, we spent a few nights with nothing but a mesh barrier between us and the elements. The showers were cold, the toilets were 'manual flush', and the humidity averaged 99.9%. Camping has never really interested me, but something about watching the sunrise on my private balcony, in a place where there were no outlets to charge cell phones and lantern light guided the way to dinner, called to me. Aside from the sticky air and a debilitating fear of coming face to face with a slithering creature, sleeping 30 feet in the air is one for the books. A true getaway, complete with friendly dogs that circumnavigated the island with us via kayak, I had an amazing time at this off the grid spot.
Tubotel: Langkawi, Malaysia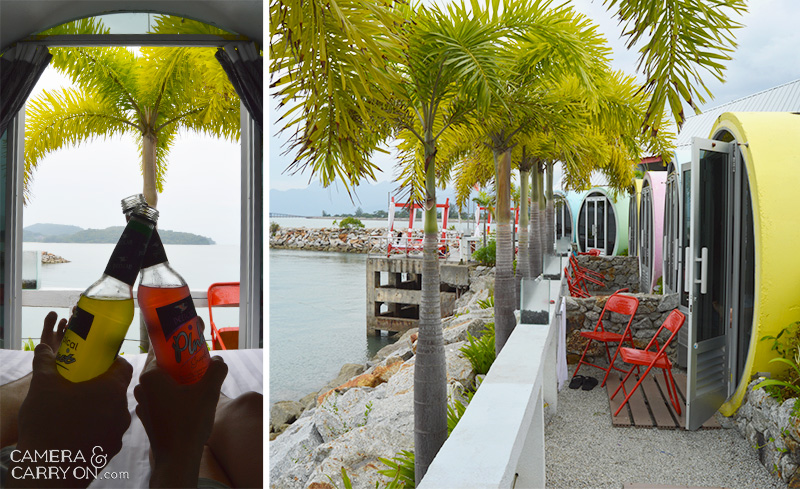 The tubotel rides on the curtails of pod hotels – they do exist, and they're not just in Tokyo! Barely large enough to accommodate a king sized bed with nary an inch to spare, what this drain pipe lacks in space it makes up for in personality. Geared toward backpackers and the like, which we are not, we expected the grounds to be overflowing with expertly tanned, barely-legal Aussies, but were surprised to be quite alone. To our delight, this meant the communal showering was private and we could borrow the rusty bikes for a ride into town without competition. Okay, so it wasn't perfect… but it was a tube. A TUBE! With a great view, perfect for wine cooler consumption and napping.
Fairy Tree Folly: Downings, Ireland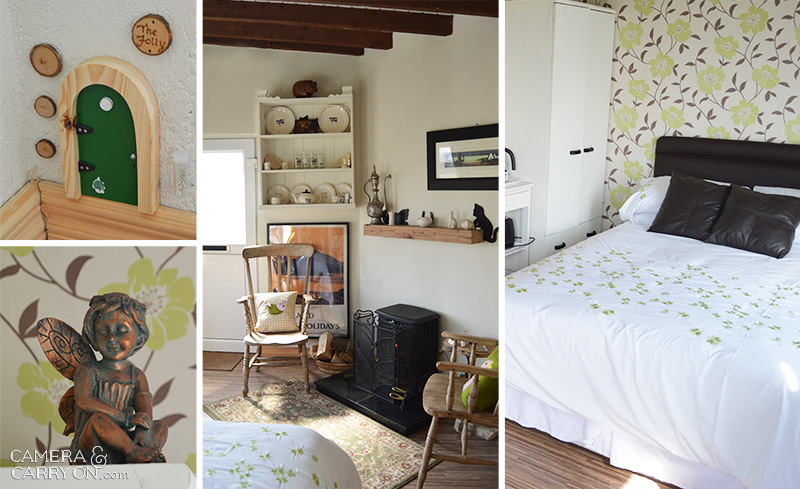 A fairy door? A potbelly stove? Rocking chairs? This place oozes rustic, Irish magic and it's easy to believe that the fairy statuette perched on the shelf might just come to life, and that the itsy, winged creatures truly exist. In a country that holds storytelling high on the CV, anything seems possible in this cottage up, up, up on a hilltop. I could imagine myself crafting children's books and watercolor illustrations here, sipping on a piping cup of Irish Breakfast tea and brainstorming over cream scones by the fire.
Betterview Beach Bungalow: Koh Yao Yai, Thailand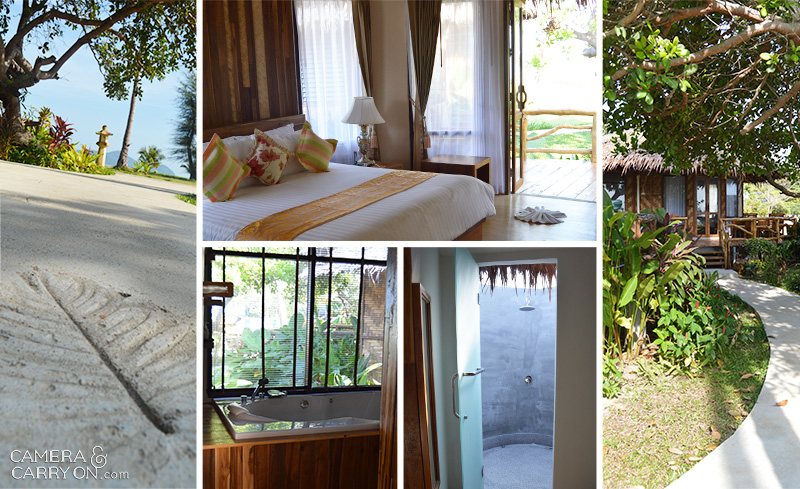 I didn't know it was possible to scoop up such luxury on a beer budget; it just seems I just had to go half way around the globe to find it. Not only does this bungalow live on – arguably – my favorite destination in the world, but it had everything I needed to feel like a queen. A plush robe, sunken tub, sumptuous bed, pool, and oh yeah! An outdoor shower. A good one. Like, really good. It was like one of those places celebrities frequent to get away from the paparazzi, and boy, did I feel like one. The amazing curry, coconut smoothies, and front-row seats to the breathtaking islands of the Andaman weren't too shabby, either.
Petite Chalet: St. Niklaus, Switzerland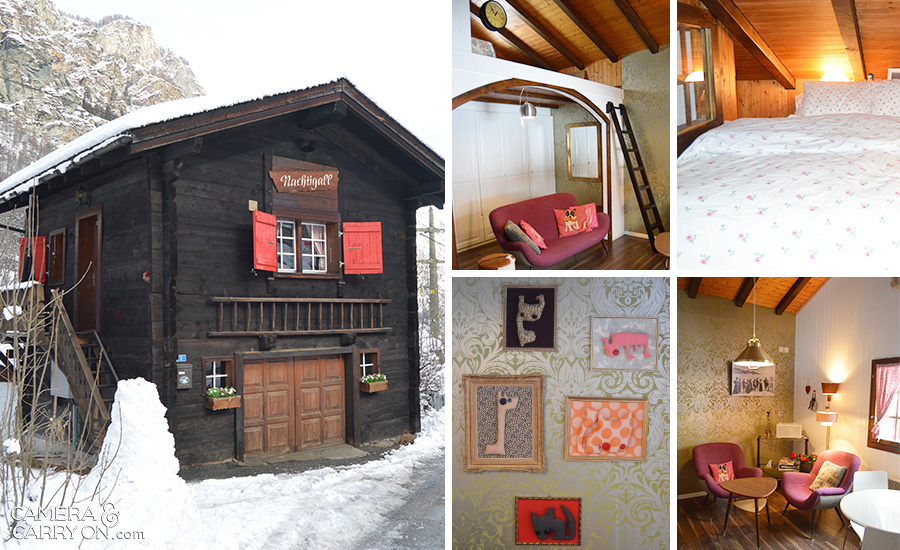 Just minutes down the way from ski-haven Zermatt, lies the pint-sized chalet I couldn't get enough of. I mean, just look at it! It's everything one could want in a snowy, winter hideaway, with a cherry on top. Uncharacteristic pops of color and whimsy meant I was a bubble of happiness in that wooden house. How can you not melt into a puddle of giggles with that plush wall art? The warm and fuzzies were ever present as I watched tiny puffs of snow fall and overindulged savored Swiss chocolates from the cozy loft bed or pretty, pink seating.
•••••
Warm thanks to Airbnb for providing us with these great options. If you're planning a stay, and looking for something special, use this link to get a $25 free credit (and we will too). 😉

As always, all opinions, text, and videos are my own. See our ethics page for more information.