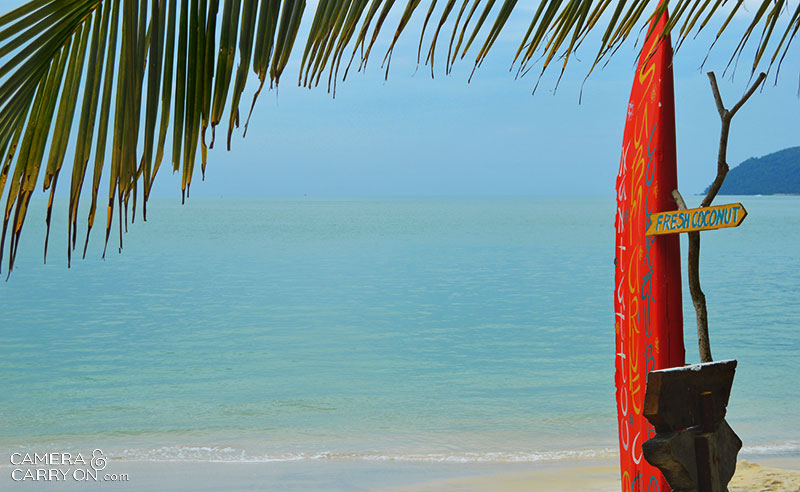 A duty free shopper's dream, Langkawi is a family-friendly archipelago in the Andaman Sea off mainland Malaysia's west coast. After several weeks in rural parts of the Philippines, and still trying to recover from China, we were happy to be somewhere that catered to visitors. Restaurants with English menus? Yes! A fan and an air conditioner in our room? Hallelujah! While not the most picturesque location in SE Asia, this destination has its pros and it's easy to see why travelers have Langkawi on the radar.
Planning a vacay? A few of tips to make the most of your getaway to the main island…
Do

Rent a scooter (or a car) – Even if you're just planning on cruising between your favorite beach hangout and wherever you hang your bathing suit to dry, a set of wheels will give you some freedom. A scooter will run apx. 35 ringgit ($10) per day, plus gasoline. Bicycles aren't much cheaper, so unless you just plan on making a few quick runs along Pentai Cenang, you're better off with a motorized vehicle. Roads in Langkawi are well-paved and coasting along the coast with the wind in your face is a great way to beat the heat.
Find your favorite beach – With no shortage of cornmeal grade sandy spots (sorry to disappoint, but this isn't the sugar-fine breed) to dig your toes in, there are a number of desirable beaches around. We stuck to the main drag of Cenang and Tengah.  Pentai Cenang is often a target for visitors, lined with loads of restaurants and t-shirt shops on the roadside and sunsets along the water. Just south is Pentai Tengah, a quieter stretch with calm waters and prime napping territory, but with close proximity to Cenang's restaurants and 'bustle'.
Discover The Zon – Judging by the steady flow of patrons, this isn't a well kept secret. Basically an airport duty free shop on steroids, The Zon carried the touristy essentials (snacks, beach towels, key chain souvenirs), plus the stuff you know you can live without but find yourself struggling to resist. We came here to load up on unnecessarily large quantities of chocolate-covered nuts, adult beverages, and sunscreen.
Get off the beaten path – You don't have to go far to lose sight of visitors and mingle with the locals. We found a cafe where English wasn't spoken and decided to try out a few of the fried up goodies on display (they seemed safe enough, and were actually really tasty sweet potatoes, bananas, and corn fritters).
Stay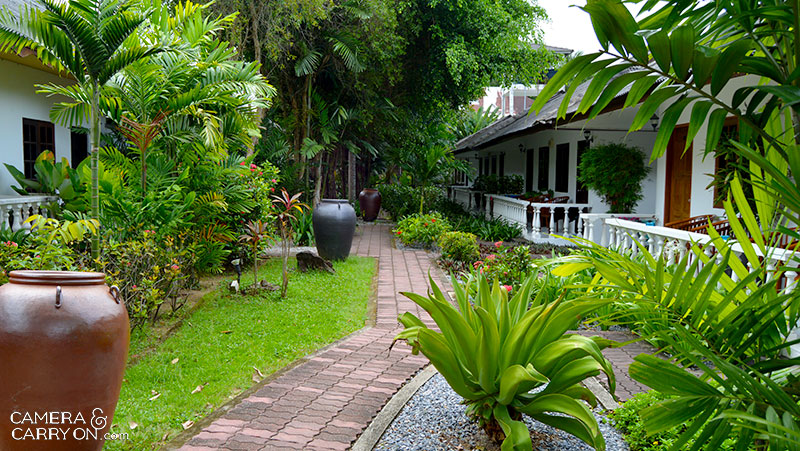 We split our time between two hotels which we had pre-booked. Generally, when we're going somewhere new for at least a week, we like to break up the stay to see something new. We decided on the Tropical Resort Langkawi and the Tubotel. While the latter was by far one of our most unique hotel stays, the Tropical Resort came out on top in our book. The staff was extremely hospitable, the location was great (with a private trail to Pentai Tengah), and while not luxurious by any means, the room was clean and tidy. A simple breakfast is also included with most bookings. Bonus points for the generosity of the lovely lady that checked us in after our very late arrival around 1am. Our bags were lost* and we had little more than the clothes on our back. She graciously offered us toothbrushes and toothpaste… real lifesavers!
*Thankfully, our bags were recovered and delivered the next day, and we were able to trade out our jeans in favor of swimwear.

Eat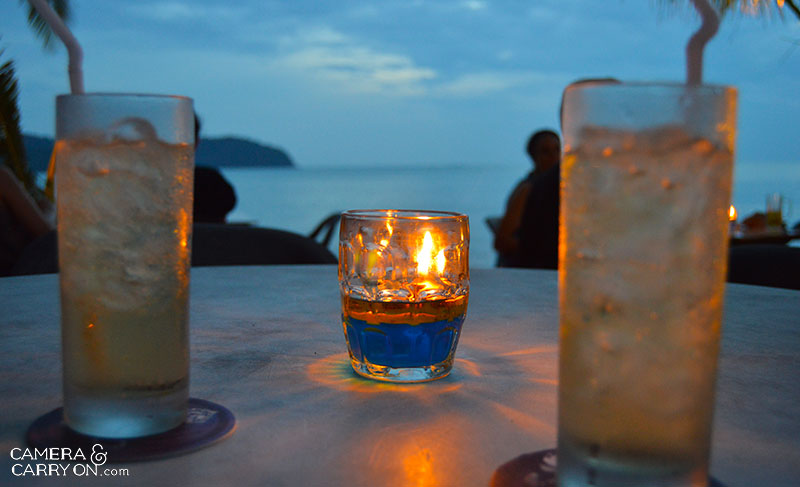 Oasis Bar & Restaurant – Super laid back and casual, this waterfront hangout is great for grabbing lunch or catching the sunset. Highlight: the Malaysian version of halo halo!
Seashells – One of the best dinners I'd had in a while. Romantic setting, delicious food, frothy iced cappuccinos, and friendly service. My mouth is watering just thinking about that scrumptious curry beef. This is a must, and at around $30 USD for an appetizer, 2 entrees, and drinks,  an absolute steal.
Unnamed Restaurant (directly next to Oasis Bar & Restaurant) – For the life of me, the name evades me… but this place is, as noted above, just next to Oasis. I opted for Indian fare, but there were plenty of Western and seafood choices available, too. The main draw? An unobscured view of the horizon.
Yasmin Restaurant – We absolutely stuffed ourselves because we simply couldn't stop eating all the deliciousness. Bright and crisp fattoush salad, creamy hummus, and to-die-for baba ganoush were to start. The donut shaped falafel were super crispy and flavorful, and the chicken shawarma was pretty darn good, too. Try not to be scared off by the guy on the sidewalk; he's a little aggressive with his approach on the sidewalk. Just smile, sit down and order. You'll be glad you did.
Oh, and do try the tropical fruits! Many of the varieties native to this part of the world are not available back home and I found myself in a veritable fruit frenzy. My favorites: the prickly rambutan and giant jackfruit!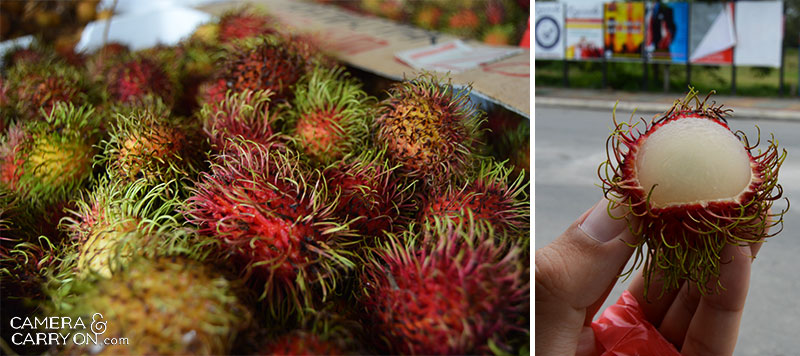 Avoid
Durian – Please, PLEASE, for the sake of your taste buds and all things good in this world… Do Not Eat Durian. Do not let the "ice cream" version entice you. It's heinous.
Kuah Town – It's busy, noisy, and quite frankly there's not much to see. We ventured here by scooter one day to try and find some extra memory cards for our camera at the large mall (which was a bust anyway) and didn't feel the need to stick around.
Pink Drink – No, that's not an official title, but it is a beverage with a true bubble gum color. Milky, over sweetened, and with heavy notes of soap (seriously, it tastes like soap), it seems better suited for punishment than refreshing the palate.