How to Show an Airport Layover Who's Boss… Yeah!
I'll get straight to it. The key to successfully dominating your airport layover lies in the slap-happy part of your brain; a region delicately balanced on the edge of exhaustion, hanging dangerously close to clinical insanity. Coupled with a complete disregard for public opinion, then, and only then, will you unlock the door to your inner weirdo.
Show that airport layover who's boss.
Sure, you could find a mediocre airport chair to sit in, open a book, and make a halfhearted attempt at reading over the noise cloud – shrieks of toddlers that missed naps and boarding announcements – because that's always fun. Or pony up to the nearest overpriced bar with a cowboy theme and drinks in cactus cups. Blah. Lame. Borrrring.
You know you're not nuts, so it's all good.
BEHOLD! As I, master of odd behavior among strangers, demonstrate how to kill time like a boss – as they say nowadays – in the duty free shopping zone of Lima's international terminal. Trying on hats, impersonating statues and male models, carrying on conversations with an inanimate llama… basically making a complete fool of myself while my husband giggles and pretends not to know who I am.
Cost: Absolutely FREE
Enjoyment: Limited only by your level of dedication
Embarrassment: Varies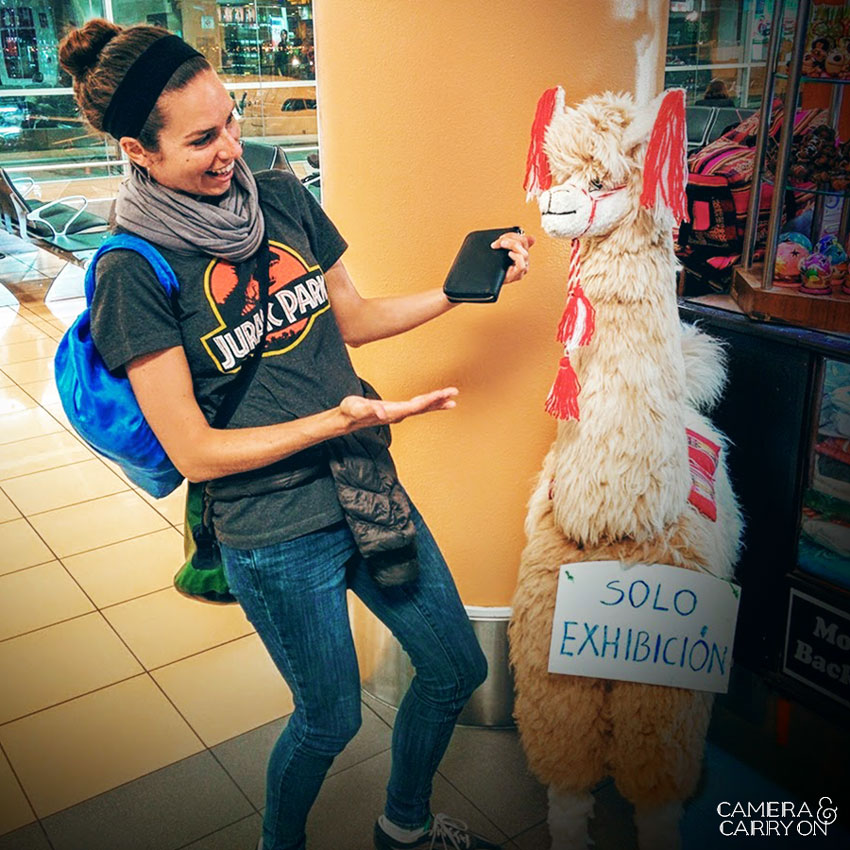 Carry on a full conversation with a display piece.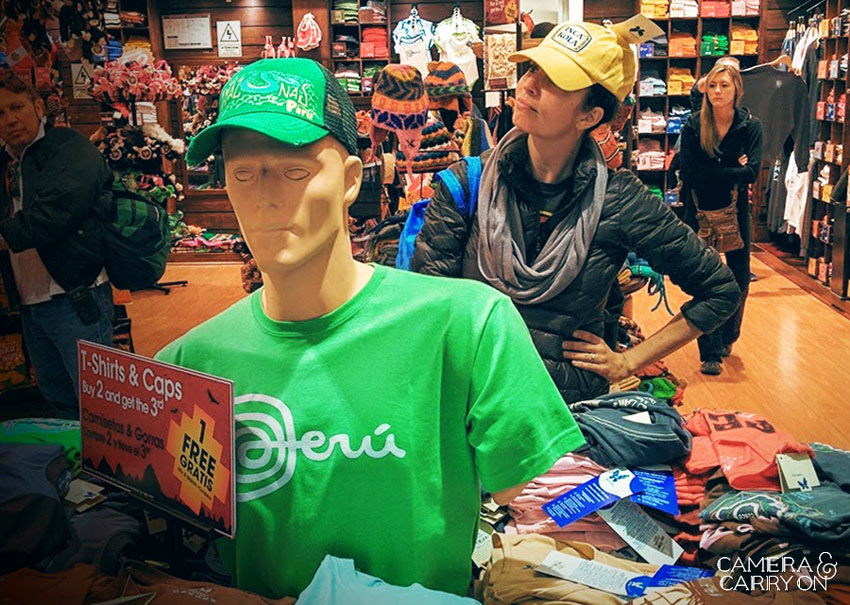 Try on tourist garb. Hats are always a good choice.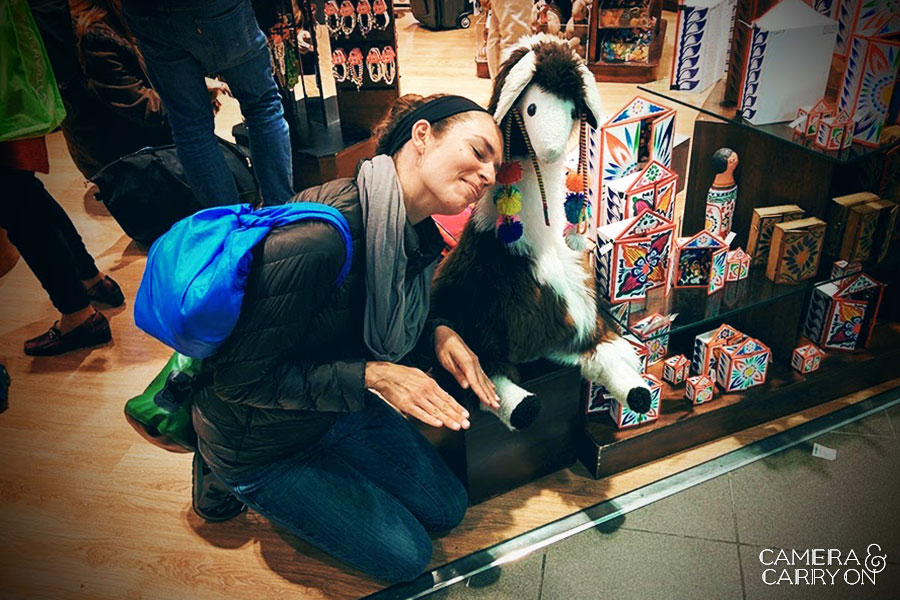 Be the llama.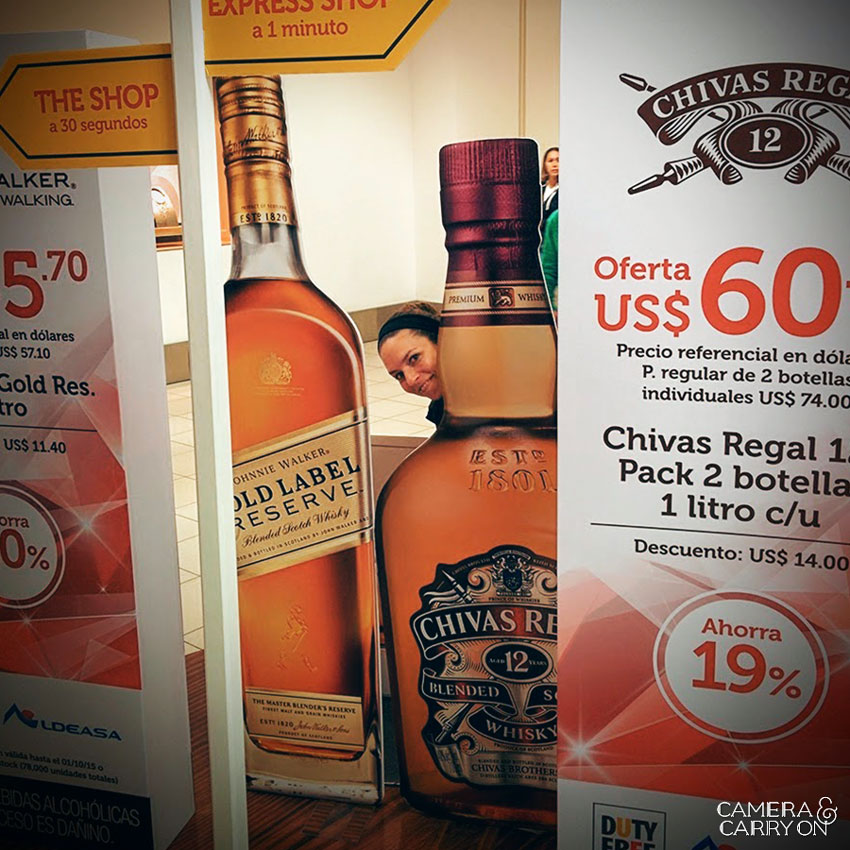 Play hide and seek.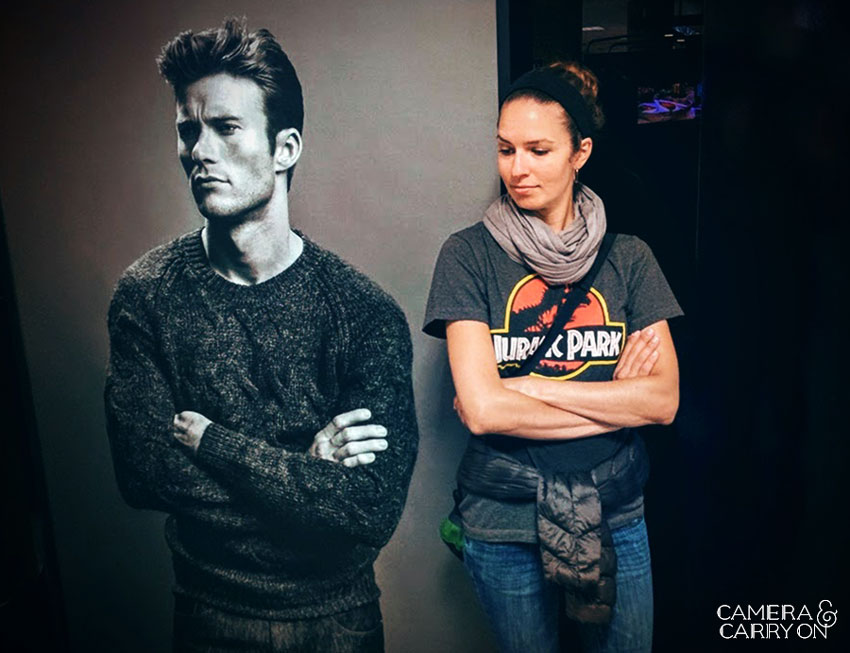 Don't fight it; let your model material shine through. I call it red iron.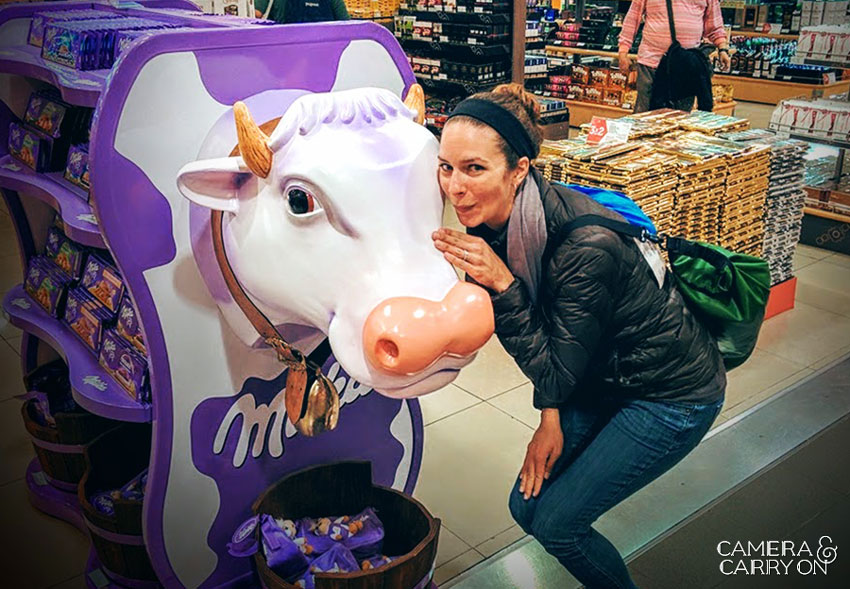 Befriend the livestock.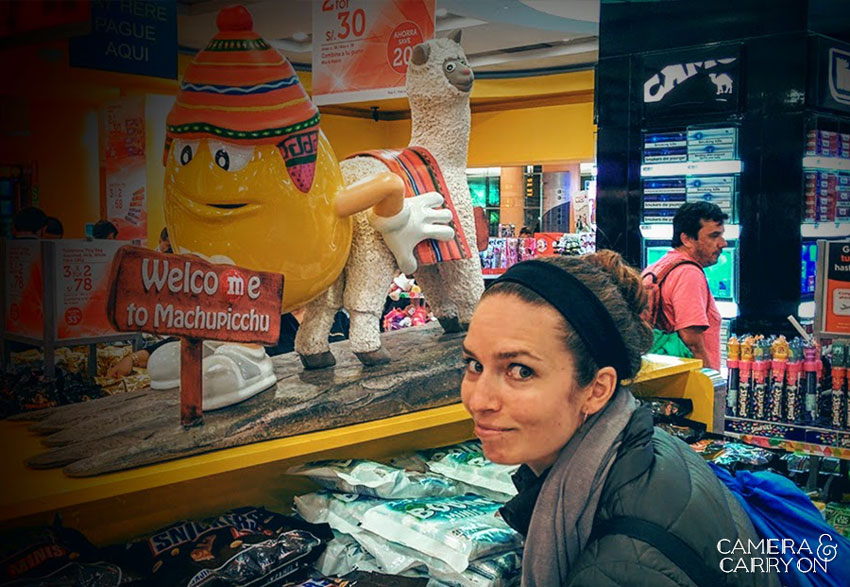 Peanut M&M and a Llama? Hmm…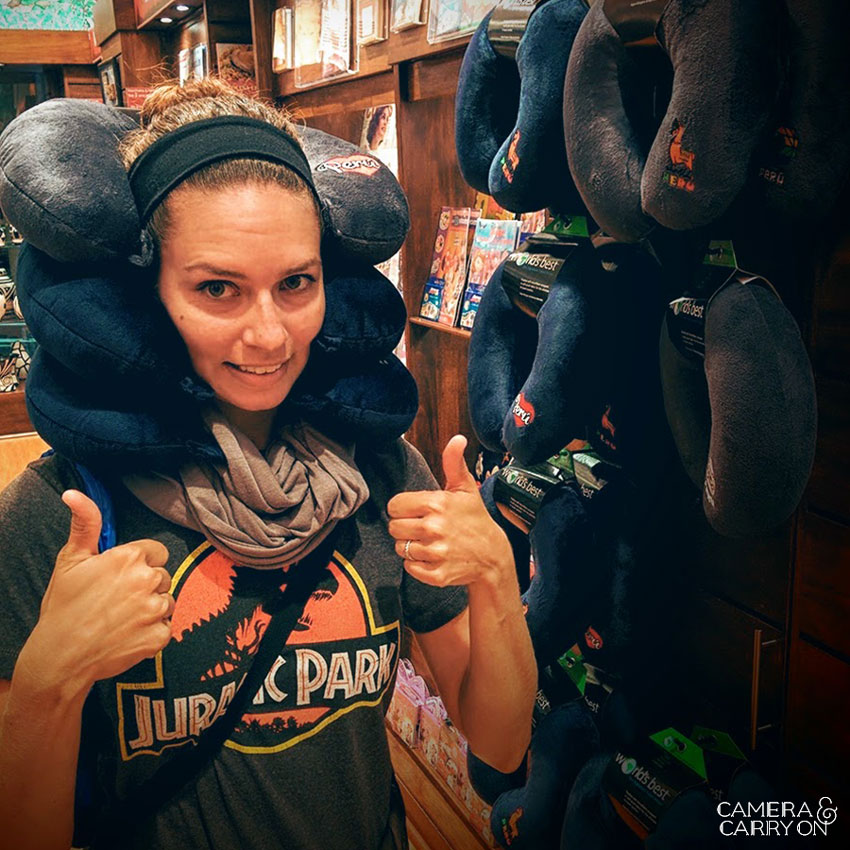 Test out new travel gear. I think 3 is the magic number.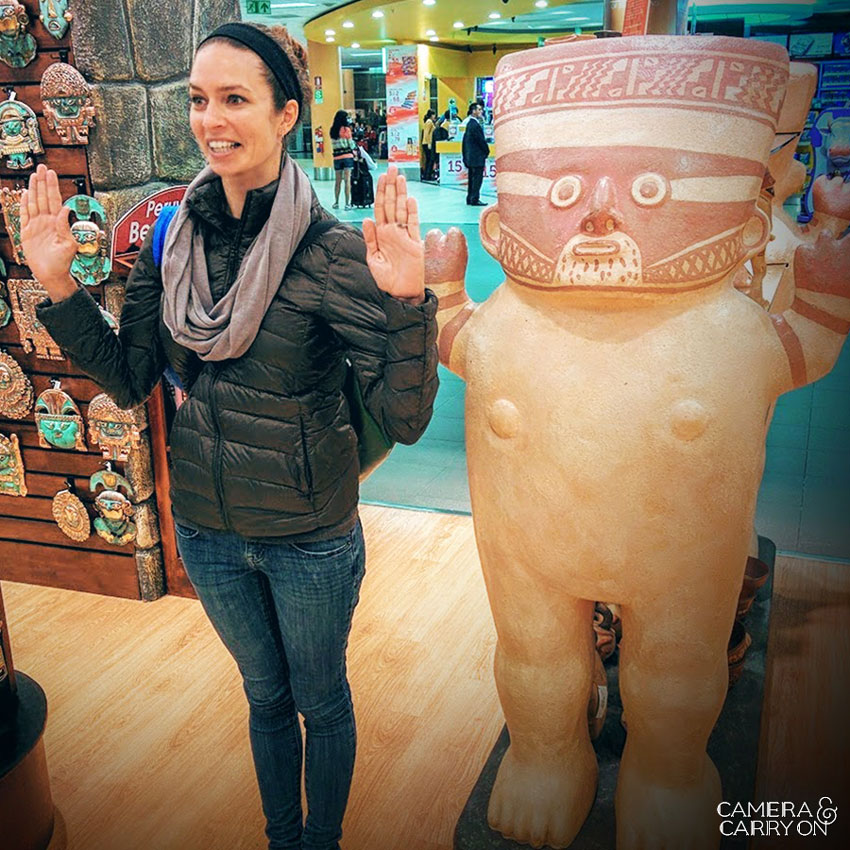 Just blend in.
Get stupid. It's the best pick-me-up.
You don't have to wear a Jurassic Park tee, or look like you just rolled out of bed, but I only see it as an enhancement to the experience. And it helps if you've got a couple layovers on the trip, so you can ease into this. By your 3rd or 4th, you'll be game to mix it up and that's when the good stuff happens. 'Cause you're close to rock bottom and couldn't care less. 🙂