From Lemons to Lemonade: One Night in a Tiny House Cabin in Charlevoix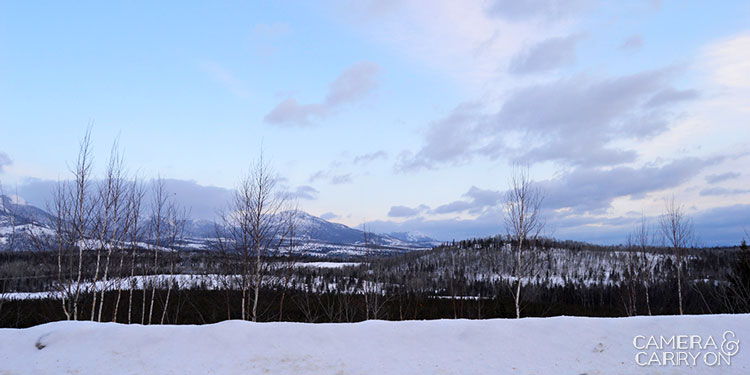 I HAVE A BIG OBSESSION WITH TINY HOUSES. On wheels, on stilts, in a tree, or hanging cliffside; you name it, I'm all about it. A handful of TV shows centered on the <400 ft2 movement have sprung up, igniting hours of tiny daydreams. It's a crazy notion to most, but I adore the idea of whittling down to the necessities, finding a scenic spot, and positioning a sweet abode to best take in the view (solar panels, a rain catcher, and hammock preferable add-ons). And when it's time for something new, just pick up and move on.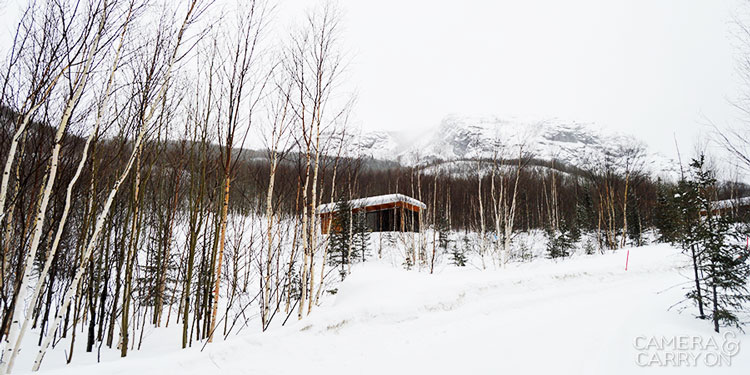 I like to think the hubs and I were ahead of the curve a few years ago, living within our means making a trendsetting lifestyle choice to go small. 😉 From tiny apartments in SF to NY, we fared well and managed not to kill each other, so it's not much of a stretch to picture ourselves in a similar setup again – just one that's freestanding and designed to our taste. And we're making it work once again in our nearly tiny, 550 ft2, Beantown brownstone, so… YEAH! We could totally go tiny.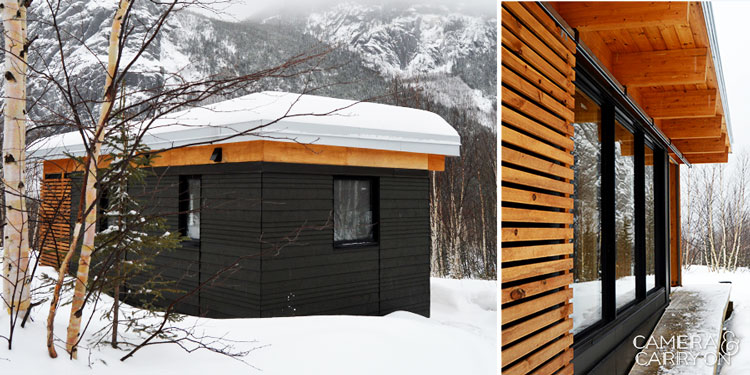 As for our stuff, I suppose we'd have to pare down, but that's nothing to be sad about. Just like when we travel with carry ons, sometimes for months on end, you discover what's actually important, and what you can live without. Space is tricky. Too much and you start hoarding the boxes your appliances came in. Too little and the only wardrobe you can accommodate is a swimsuit. I like stuff, but I don't need it. Long story short, itty bitty spaces continue to inspire me, and the prospect of building our very own pint-sized pad has been on my mind lately more than ever.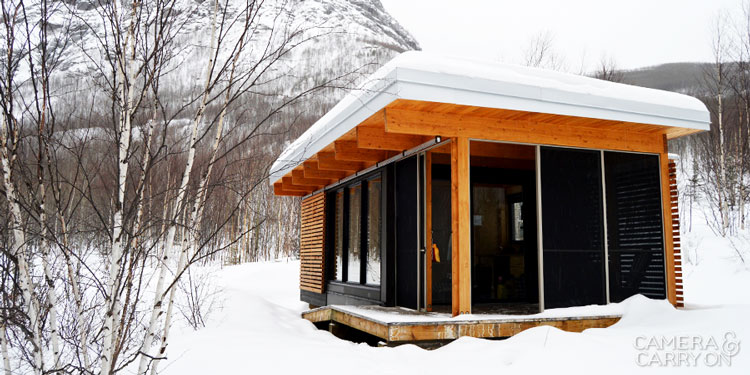 "Ok, so you like tiny houses. So what does that have to do with anything?" Funny you should ask… We were traveling through the Québec in search of the magic of winter, as one does, and the fine people of Tourisme Charlevoix arranged a special night for us in the Parc national des Grands-Jardins. So imagine my delight when our mountain hideaway for the night turned out to be a simple and sleek, tiny cabin; just in time to escape the snowstorm!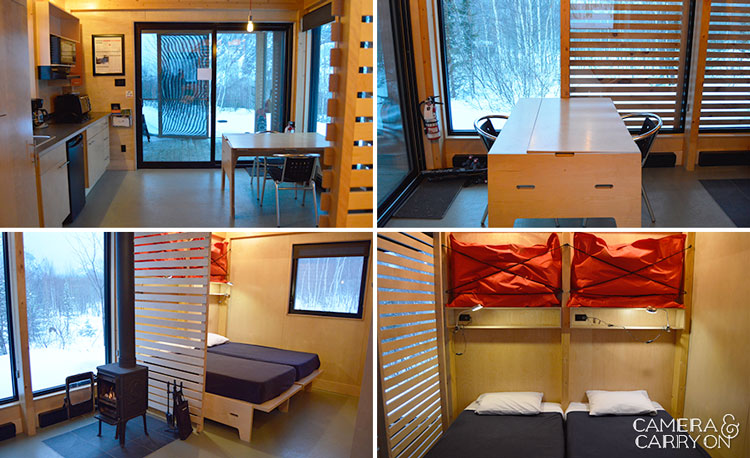 Jaw on the floor and giddy as can be, I raced to the door. Honey-colored wood, tons of glass, and the cutest potbelly stove I ever did see invited me in. I couldn't wait to get cozy and dive into our tiny, one-night-stand. While dusk settled in, the makings of a swell night were underway. Michael unloaded the car, I set the thermostat to sizzle, and we grinned and bubbled with excitement. Beyond expectations, everything was golden. Until it wasn't. 🙁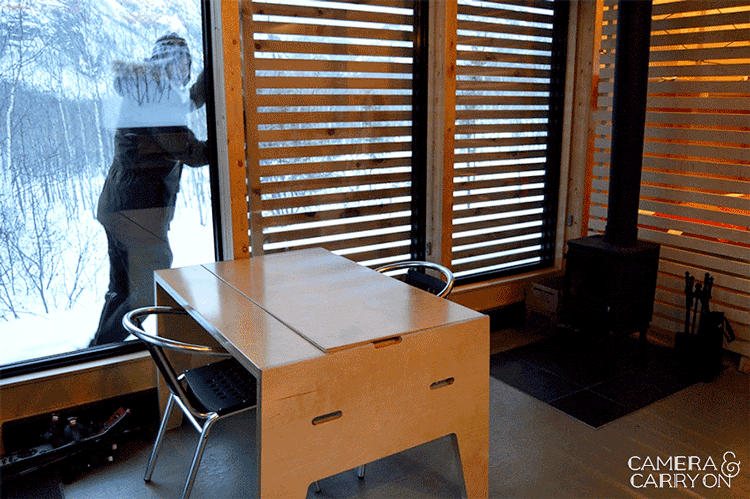 So about those lemons… 27 minutes into tiny house bliss, the power kicked off. "Great," I thought. No heat, no light, no hot water, no working stove, and no sign of a fuse box; major bummer. So much for the dinner we planned to make. We thought about driving 20km down the icy mountain to chat with the man who gave us the key, but better judgement insisted we inquire with a neighboring cabin to see if they could help. Lo and behold, we were not alone. The sleet-rain-crap storm pummeling the region was the culprit, with power down everywhere.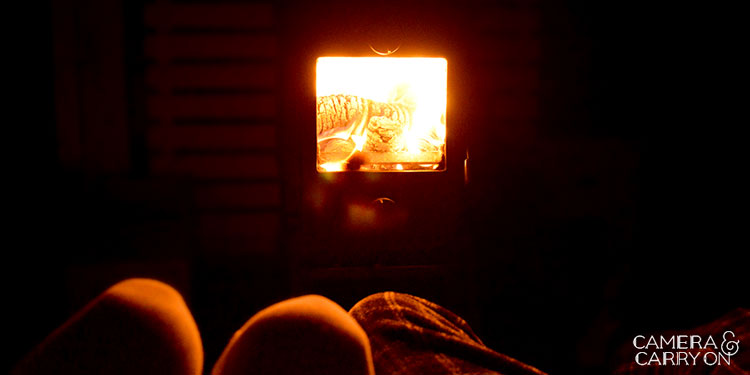 Weather; she's a fickle fox. If you can't beat it, squeeze it and sweeten it! We bolted through cold water showers and slipped into fuzzy pjs. We had warmth from the fire and we had each other, but to top it off, we had a pretty, tiny house to hunker down in. Lem-o-naaade.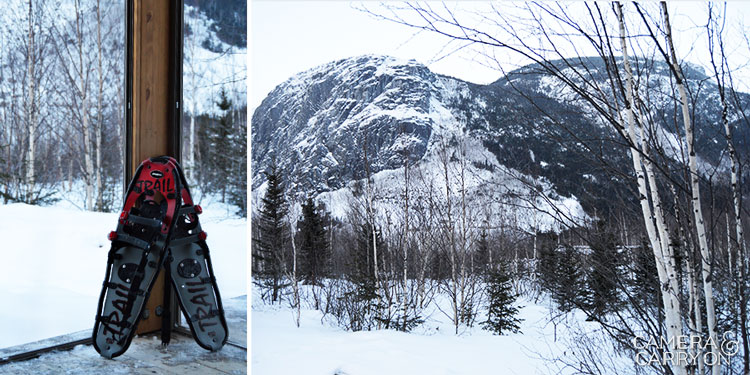 Two hours down, hungry, and a tad tipsy, we contemplated whether or not our steaks would cook atop the potbelly stove. But before we could test the viability of the cookware, a miracle — the power came on! Overjoyed and on the cusp of gnawing off each other's limbs, we ignited the cook top and dinner was a-go! Cookies and cider would have filled our bellies just fine, but a hot meal was just what the doctor ordered. Post-feast we migrated back to potbelly warmth t where we snuggled and chatted well into the night. Eventually the patter of sleet coaxed our heavy eyes to sleep until the morning light shone in.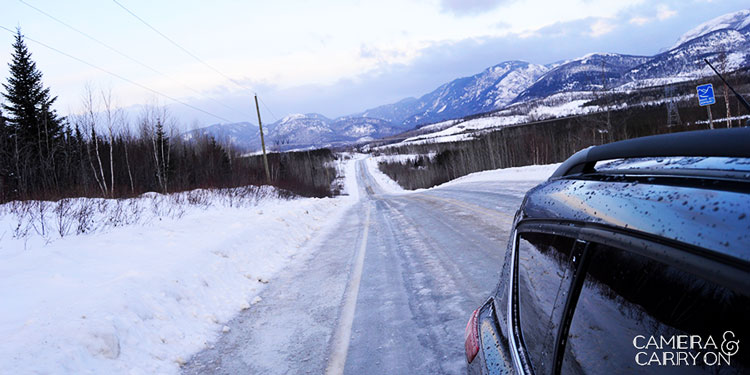 The biggest shame, it turned out, was having to leave. Hiccups and all, we were so content in our private, tiny hideaway, we could have easily made several days out of it. Gorgeous mountain views, hiking/snowshoe trails, peace and quiet… such things does a happy traveler make. I was thrilled with our stay in winter, but could picture how lovely the visit would be in the spring, summer, or fall, for a completely unique experience.
The takeaway here is that schtuff happens, particularly when Mother Nature has her say, and there's not often much that can be done about it. We were fortunate to have power to really experience the comforts of the cabin, but we'd have been just peachy if it hadn't. So take what you've got, make the best of it, and if you're really lucky, things might turn around!
•••••
A grand, "Thank you!" goes out to Québec Tourism and Tourisme Charlevoix for sponsoring this post, hosting our stay, and allowing me to realize my tiny house dreams, if only for a night. 🙂

As always, all opinions, text, and images are truthful and our own. See our ethics page for more information.