Video: Canada's Enchanting Ice Hotel
Recently Shannon wrote about the "REAL LIFE Frozen" (i.e. Québec's Hôtel de Glace), this week I'm trying to bring the experience to life with some of the great video we shot during our visit.  From the elaborate sculptures and carvings, to the elegant rooms, arctic spa, and slides that we prove are "fun for kids of all ages," there are a lot of awesome things to see at this Ice Hotel.
So what do you think?  Would you like to stay a night at this frozen palace?  I have to say, the ingenuity, artistry, and wonderment is really something spectacular, but full disclosure here, I don't know about spending the night.  I mean it's still pretty cold, and if you have to go potty in the middle of the night, I believe the process goes something like this:
Unzip (your full body sleeping bag, not your pants)
Get your coat on as fast as possible
Get your boots on as fast as possible
Shoot, you probably just got snow in your boots, shake that out
Put boots back on
Run to the bathroom (this is a separate shared room that involves you being outside for a moment)
Unzip (yes, pants this time)
Run back to room
Perform sleeping bag ritual (also known as extreme insulation lock down)
Ya, I don't know.  I think it's a "bucket list" kind of thing, or as Shannon refers to it, a "Frozen fantasy." Definitely worth taking a tour though (they offer several types), we've never seen anything like it before, and the drinks are damn good!
Let us know if you'd sleep at the Hôtel de Glace by commenting below. And stay tuned! We're really embracing winter this year, and have a lot more great things to come from Québec and beyond!
•••••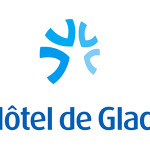 Thanks again to the Hôtel de Glace and Quebec Tourism for sponsoring this post.

As always, all opinions, text, and images are truthful and our own. See our ethics page for more information.