Photo on the Map: Ao Nang, Thailand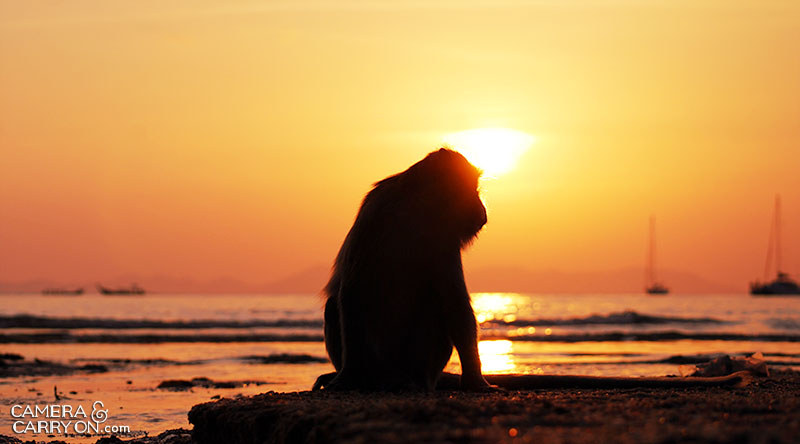 We watched the monkeys play with empty, Chang beer cans, accost tourists for handouts, and roll in the surf. An expert sleuth, I approached the lone one, hoping to score a shot that would garner Nat Geo fame. The pensive primate was the ideal subject: he didn't wiggle, offer suggestions, or claim which angle was most flattering to his svelte physique. On cue, the glorious sun sank to the horizon, casting a pink glow across the water and silhouetting the hairy monkey. With a quiet gaze, he signaled the go-ahead.
For me, this is more than just a pretty picture. A portal to a moment in time, this paints a rich memory of the warmth on my face, salt on my arms, and smell of pineapple fried rice sizzling on a wok nearby. Paradise? It just might be.
Like this photo? If it's just the thing you've been looking for, our can find it in our Shop!