How I Tightened My Tush with Pizza in the Amalfi Coast
Ok ladies, and derrière-conscious gents, I'm going to let you in on a little secret. Ready for it? If you want to get a firm, toned, perky tush, all you have to do is book a ticket to Naples, Italy, drive a shiny Fiat up, through, over, and down the hills to the Amalfi Coast, and put on your most adequate walking shoes. A 4+ hour scenic hike will do the trick and will likely shave 3.5 lbs off the scale* — just don't forget to bring along last night's Neapolitan pizza leftovers to keep you moving (essentially the Cliff Bar
of Italy, only for the cost of a single, overpriced granola schtick, you will get a pizza the size of 3 heads). And, there you have it! {Takes a bow} *results may vary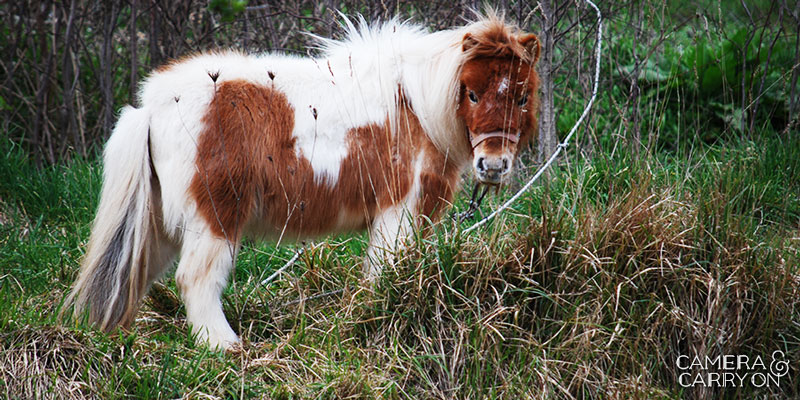 Like most hikes, this one began with a mini horse.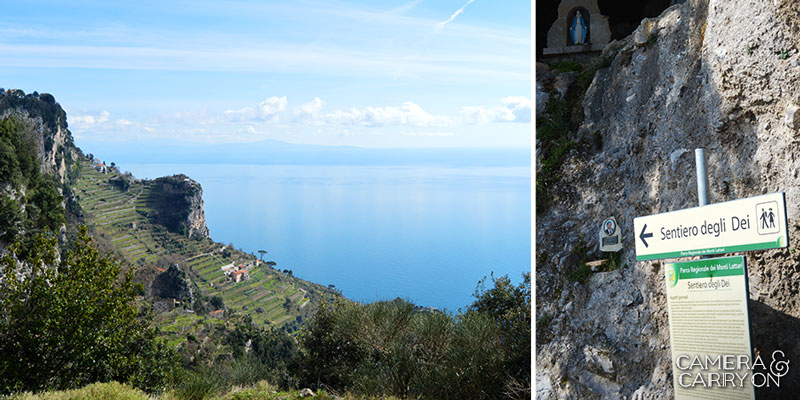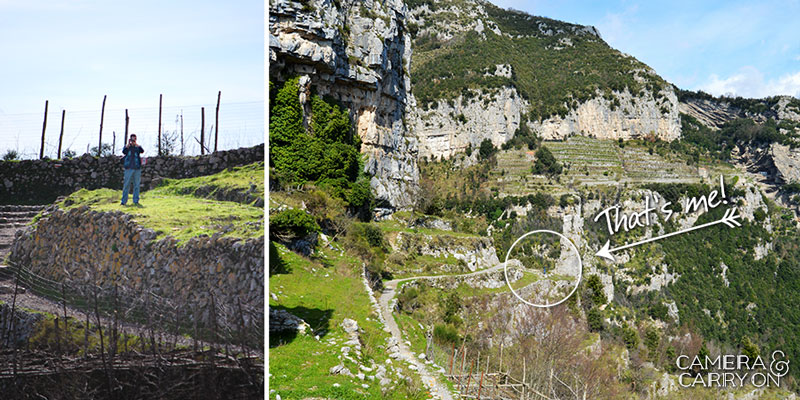 For a little perspective – this was no puny trail!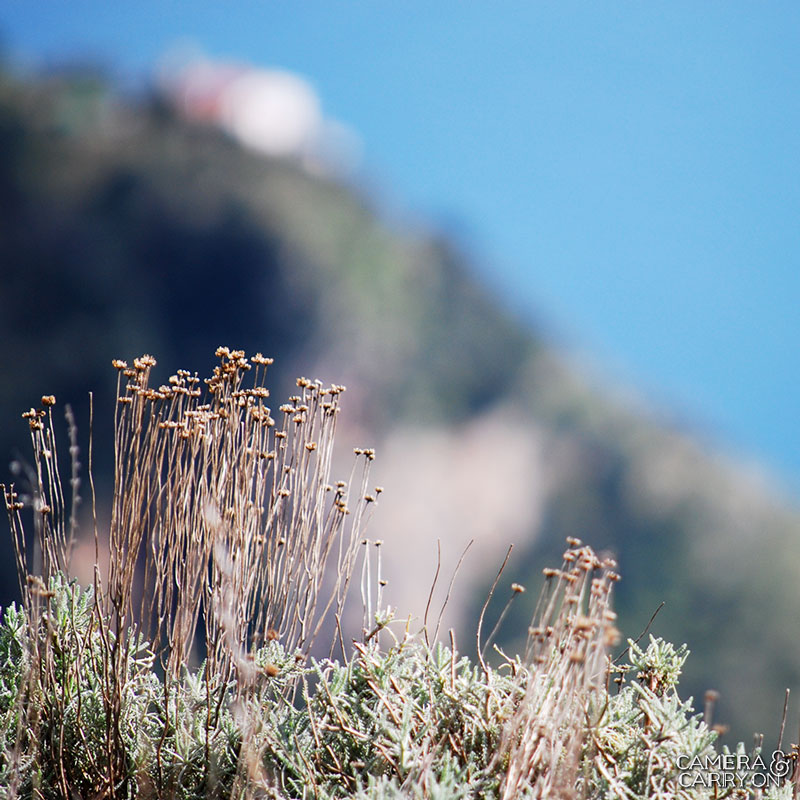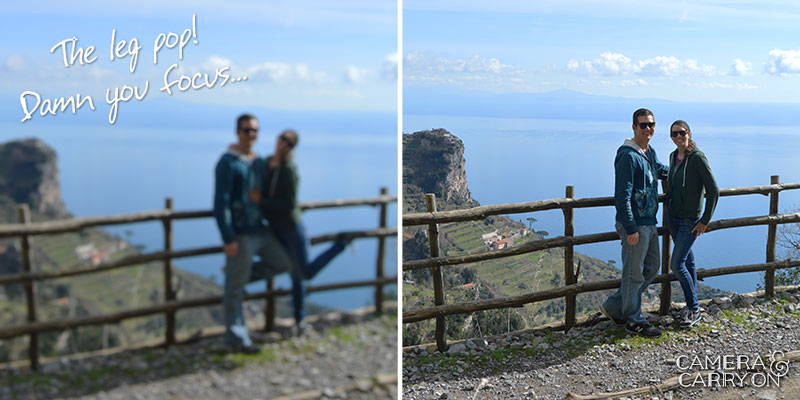 A perfect spot for a photo op! Oh, the challenge of remote photography.
Contrary to the other miracle body shaping/weight loss programs out there, I do not have the ubiquitous before and after shot. Use your imagination? No, nevermind. Gross. Don't do that. Please, a little decency people! You can trust in me. The Path of the Gods is an ass kicker with a view; one of the best I've seen next to Santorini's trail from Oia to Fira.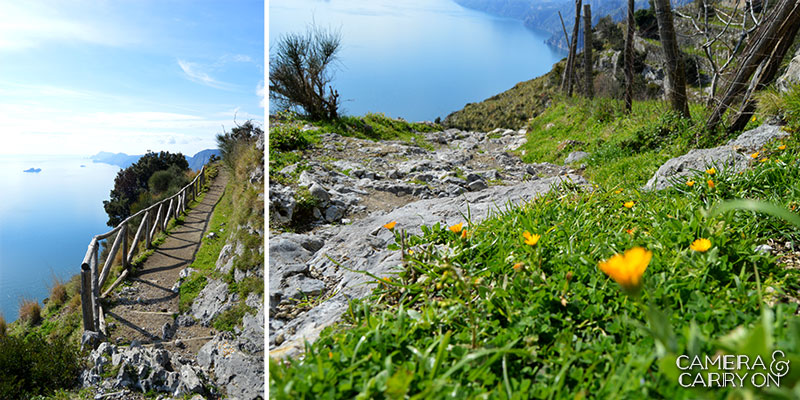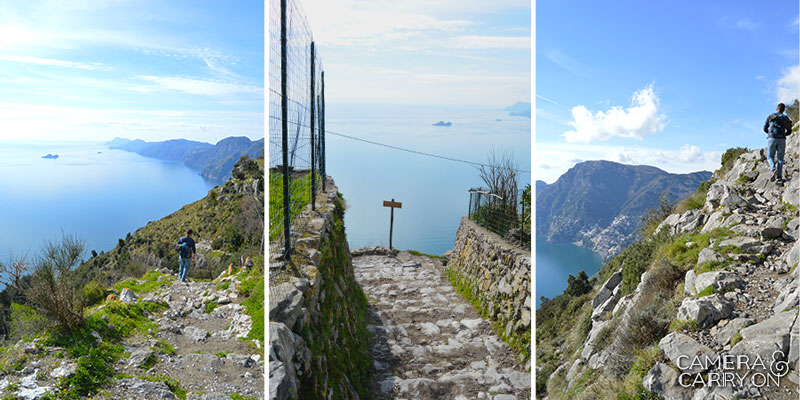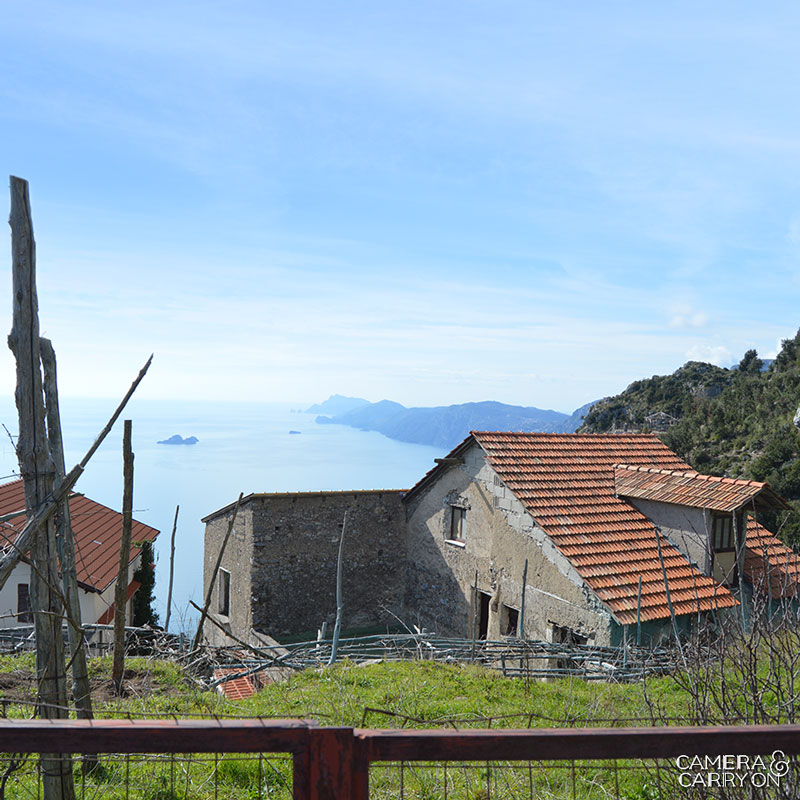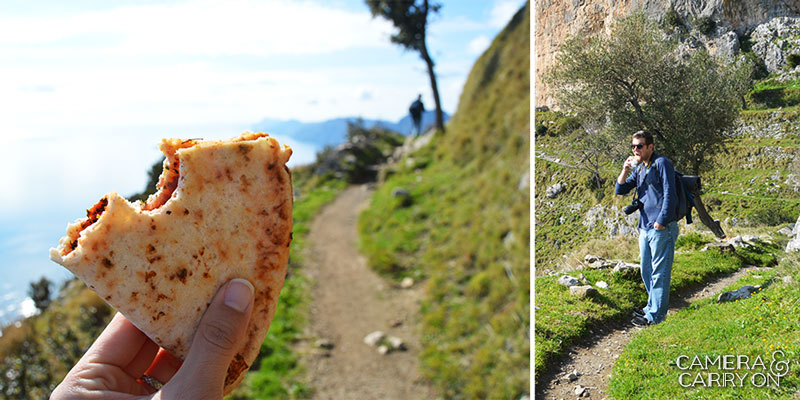 It's pizza time! Our leftover pizza and calzone made best on-the-go lunch.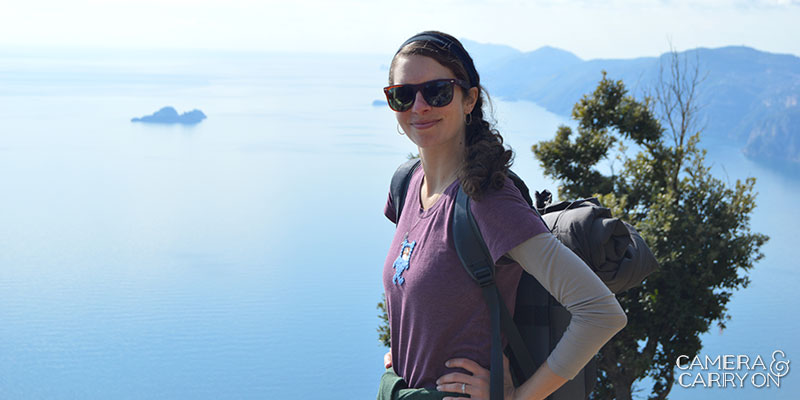 We knew we were in for a good walk – a scenic jaunt, if you will – but it became clear early on that we were rather ill prepared for the task. Next time? Skipping the jeans. In my defense, the day began on the chilly side, but I wasn't thinking (hiking + sunshine – mid 50s temp = hot hot hot!). Oh well… At least I had this view! And pizza. C'mon tush, let's kick it into high gear!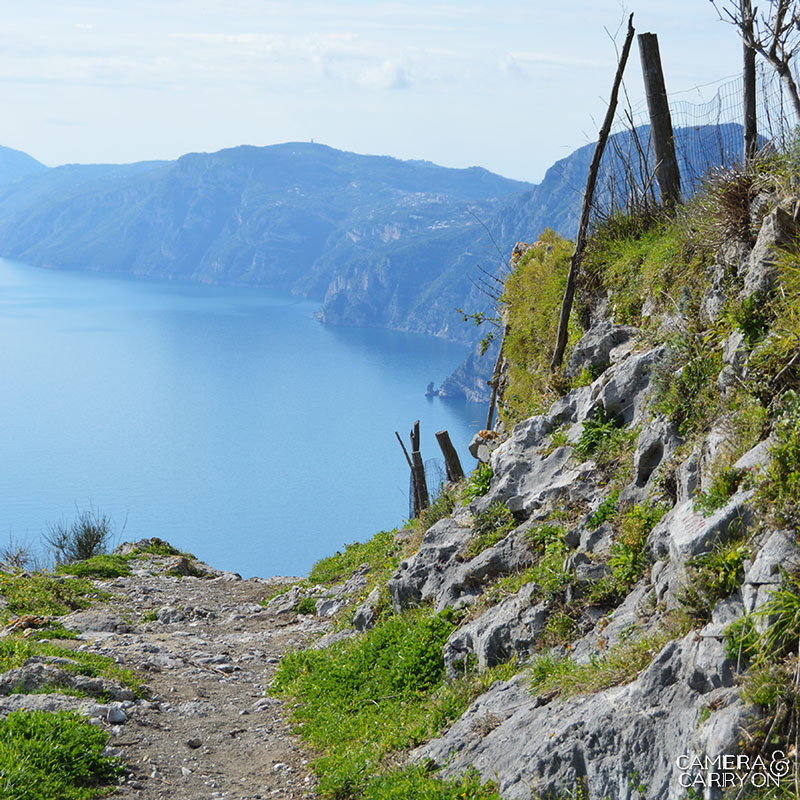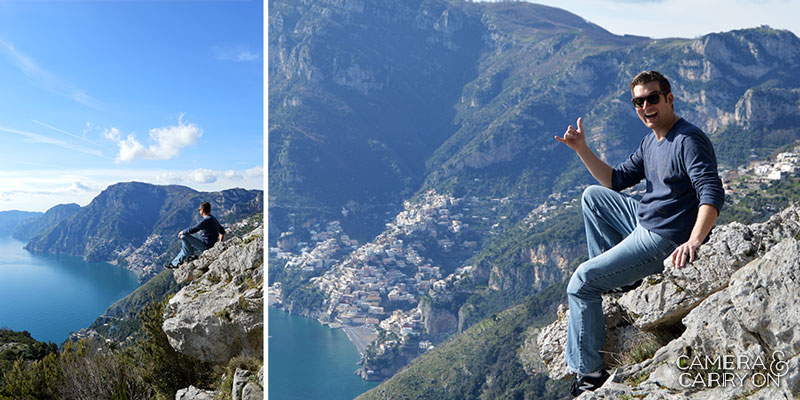 Jaw-dropping, scenic views were literally around every bend. We stopped for tons of photos and Michael took a few of those moments as opportunities to get a little crazy. He hung off the edge of large rocks on more than a few occasions, giving me heart palpitations. "Just keeping you young!" he likes to say. Yeah right. Thanks, hun.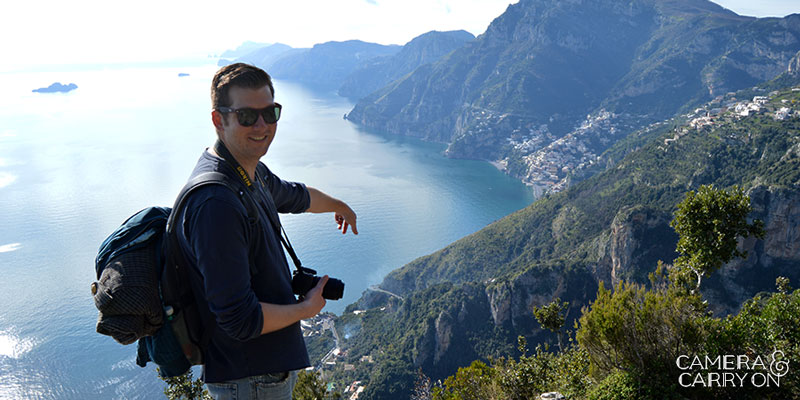 Hark! Something yonder this way comes!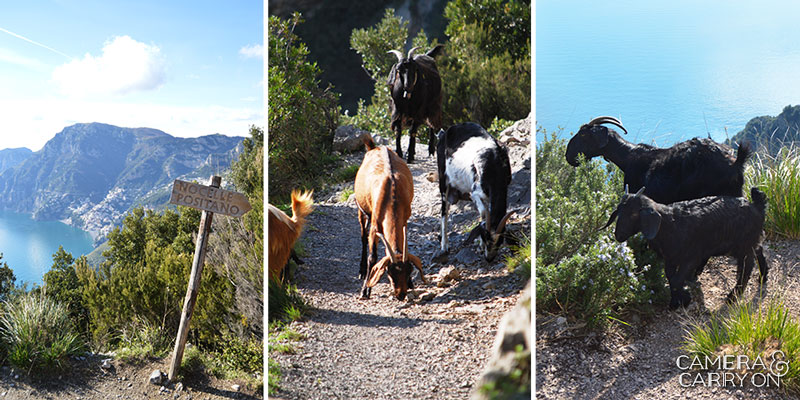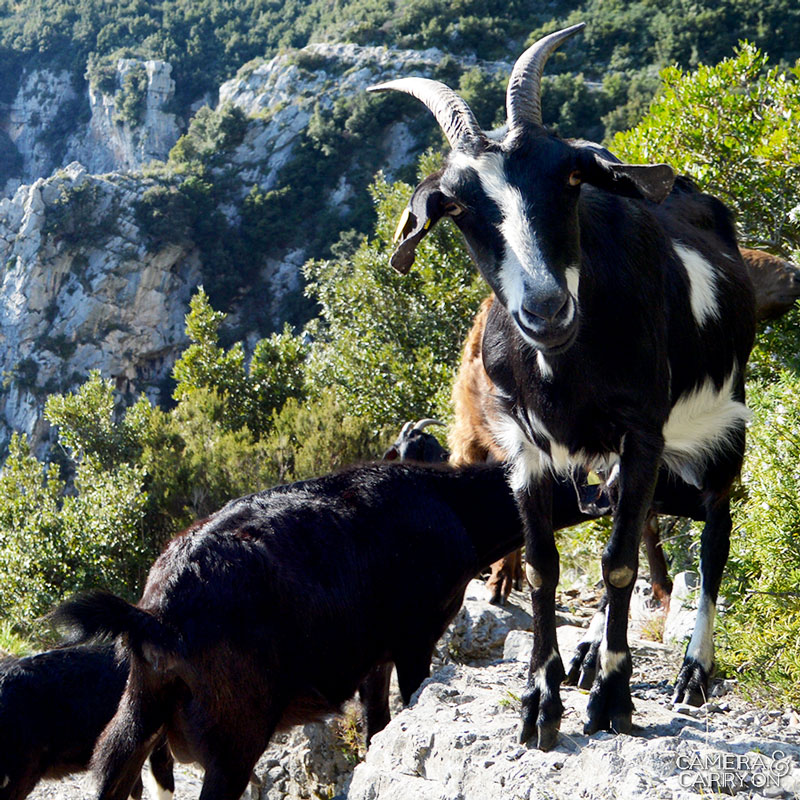 G'day, Mr. Goat. You can stop staring now.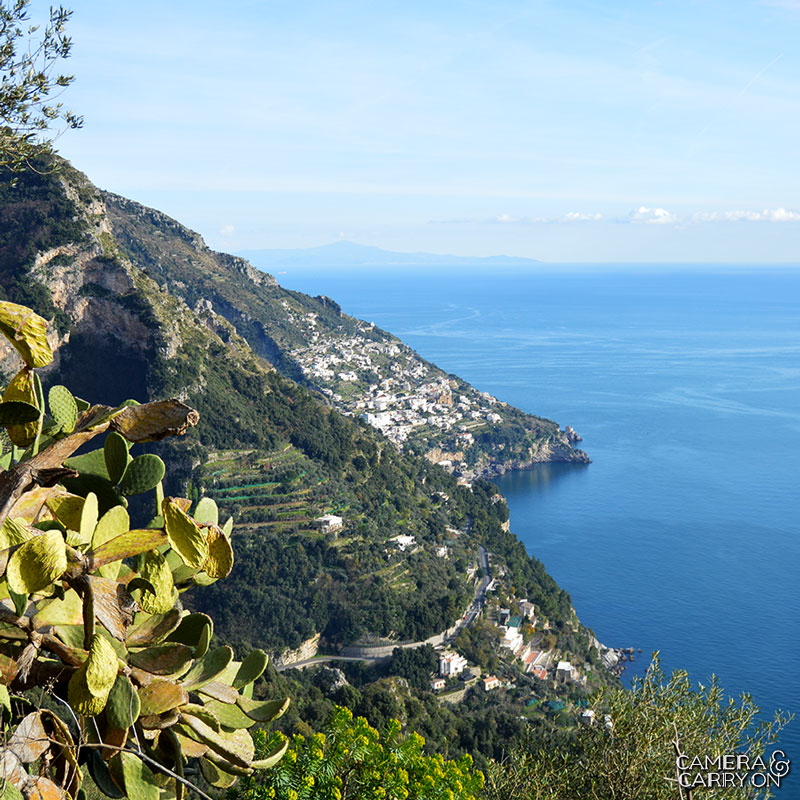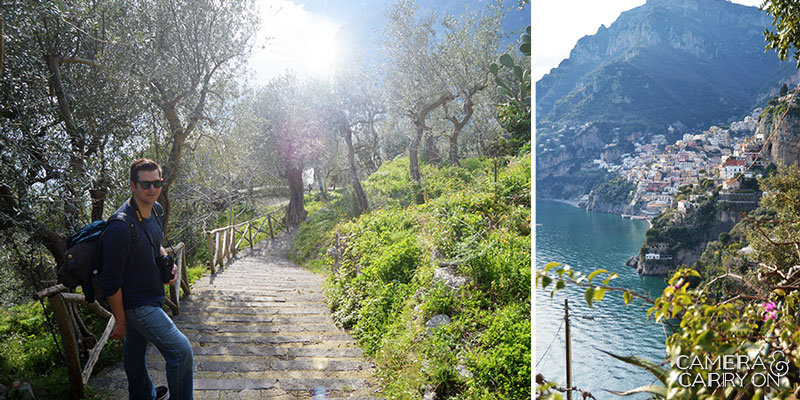 We're nearly there! Just 3,000 steps to go – gah!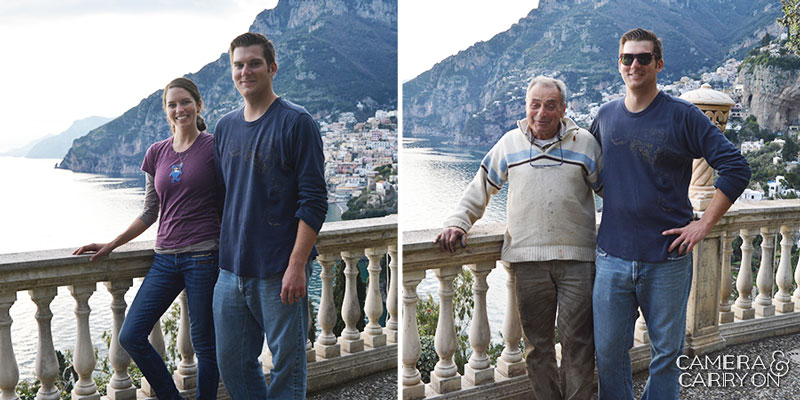 A million miles kilometers later on the edge of exhaustion, we finally made it to the end of the path, dumping us onto the skinny, coastal road that winds from town to town. We met a smiley man from Positano who put an immediate halt to his gardening in an attempt to help us catch a ride to Amalfi, but not before we took a photo with him. "Why did you not stay in my hotel?" he asked us, signaling to his B&B up the hill. "Next time!" we told him and stole away from that awkward exchange to flag down the local bus. Ciao, Positano! Until next time…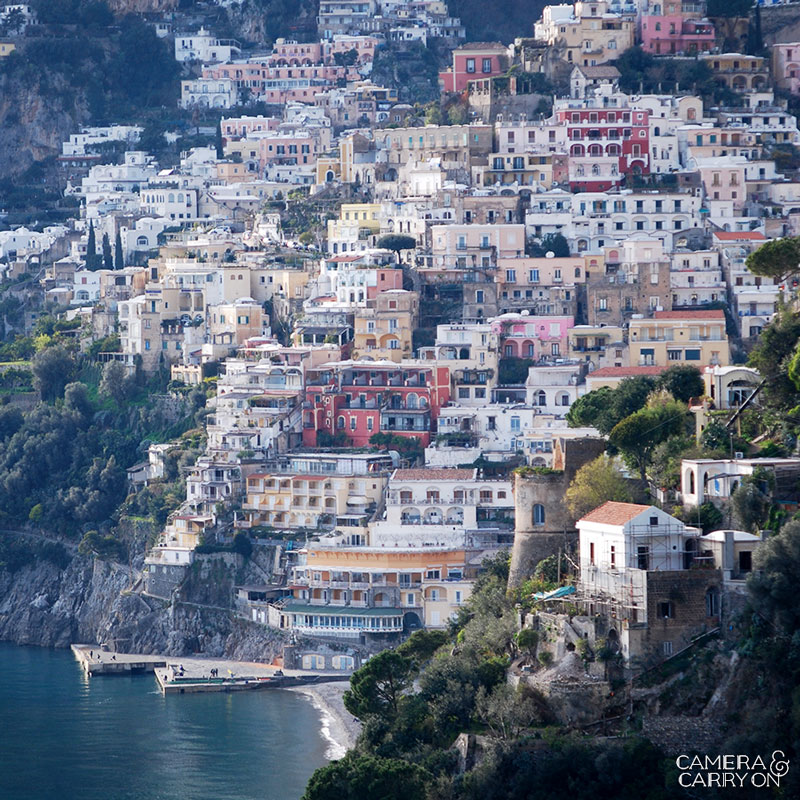 So what do you think? Does this beat out the elliptical machine? 🙂