Wait, Did Someone Say, "Cheese?"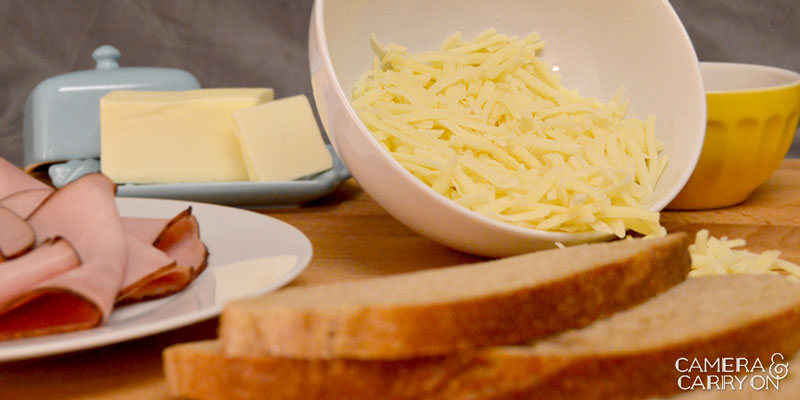 You know when you're so hungry you feel like you could literally be the Incredible Human Vacuum sideshow attraction at a highly inappropriate and politically incorrect circus? "Would you just LOOK at how she devours that meal in seconds?!" exclaims the ringmaster as the crowd, wide eyed, gasps then bursts into a round applause. Well, I feel that way often.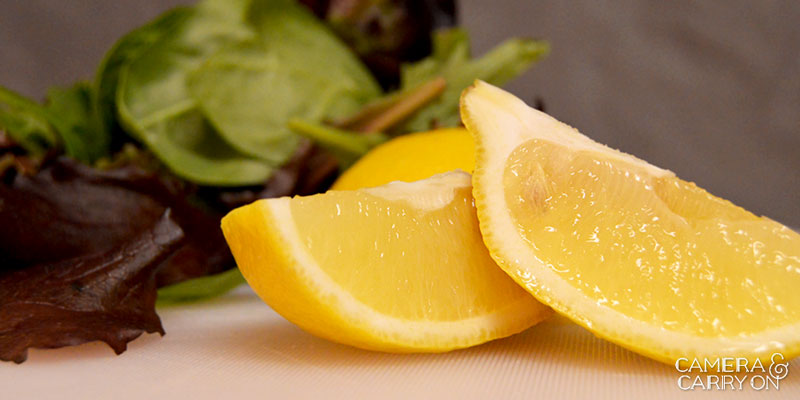 I like to eat. And I like to eat well. Good food = happy mouth. "Get in my belly!" I'm a big fruits and veg eater, but I know my way around the finer foods at the peak of the pyramid. Chocolates, I'm talking to you. *wink* And oh, yes, the lactose goddess… We're good friends.
When I'm feeling particularly refined and cosmopolitan, my ladylike taste buds demand la cuisine française. But when hunger calls, time, she is of the essence. When this madame wants her food, she wants it tout de suite!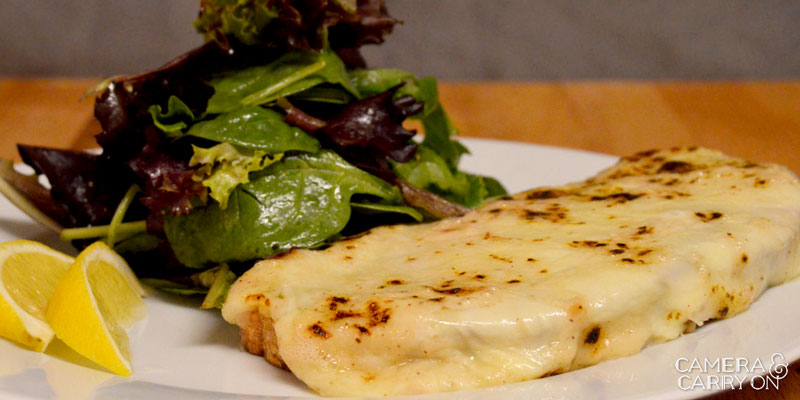 The classic Croque Monsieur is easy to make, filling, and bistro chic. Sometimes simple is best. With a light side salad, some sunshine, and a stripey top, it's like I'm right in the heart of Paris. Sort of. Hey – I'll take what I can get! Add a glass of bubbly and you've got yourself a sexy-time making dish right here. Because there's nothing sultrier than a bite of warm, luscious cheese, amiright? And silky lingerie. And Australian accents. And rolling around in the sand. And… ok, just trust me on this one. You'll want to cancel your evening plans, because you are staying in tonight.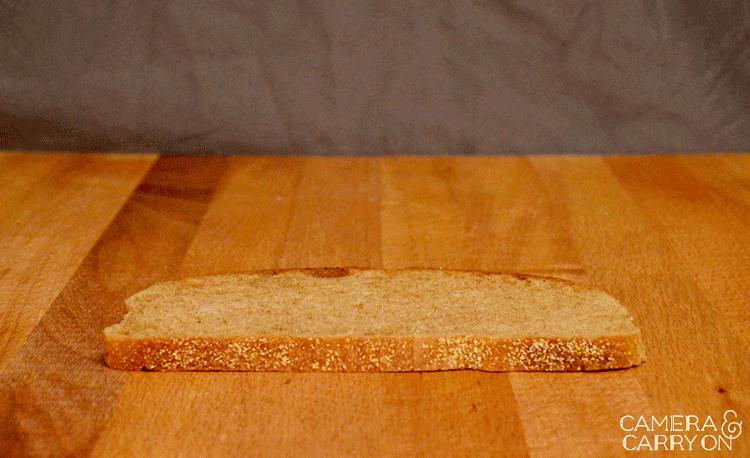 Want in on this? Prepare to fall in love with sizzling gruyere, salty ham, and crusty bread.
Croque Monsieur
Ingredients
1 piece of crusty bread
2 slices of ham
1 tsp butter
a generous handful of shredded Gruyere cheese
1-2 tbsp homemade bechamel sauce
a sprinkle of pepper to taste (optional)
Method
Preheat the oven to 450F.
Select a nice piece of bread – your choice. Sourdough is a good pick, or anything rustic and crusty will do beautifully.
Spread a layer of butter on the bread.
Top with slices of ham.
Add a good helping of Gruyere and drizzle with bechamel sauce.
Place the open faced sandwich on a cookie sheet and then in the oven, directly under the broiler.
Check the sandwich every few minutes to ensure it's not burning, but allow the cheese to bubble and brown. This is when the magic happens!
Enjoy hot and sizzling with a lemony side salad of greens.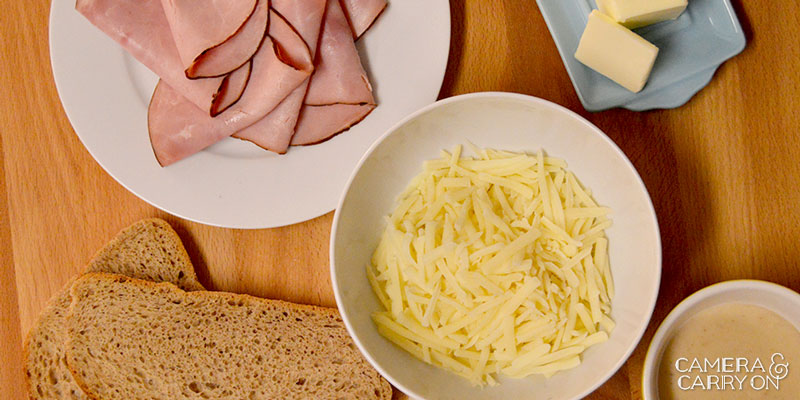 Now, does that look yummy or what? Do you have a favorite quick & easy recipe? Share!