Video: Exploring the Galapagos Islands on Land & Sea
If you've heard anything about the Galapagos Islands, it's probably about the abundant variety of unique and interesting wildlife just hanging out there. From tortoises of mammoth proportions, to birds that appear to be wearing blue socks, there is certainly no shortage. Shannon and I took our cameras to the highest peaks, and the deepest seas (ok not really such extremes, but we saw a lot and and it was pretty EPIC!) to film these alluring creatures up close and personal!
For even more awesomeness from our Galapagos voyage, check out these other posts:
•••••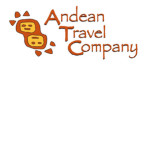 A special thanks to Andean Travel Company for hosting us during our 5 day adventure aboard the Nemo I Catamaran and sponsoring this post. It was a wonderful experience we're so pleased to support.

As always, all opinions, text, and images are truthful and our own. See our ethics page for more information.