Beijing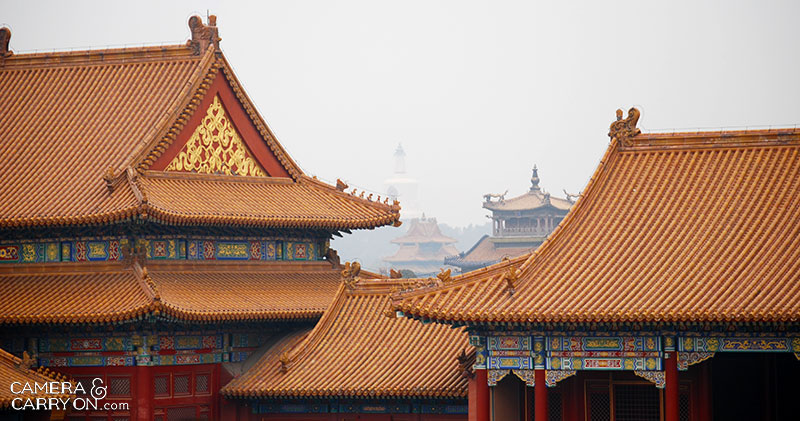 Extremely polluted; now I understand all those photos I've seen of people wearing medical masks around China.
The Forbidden City was really huge and super clean, with like a zillion Chinese tourists.
Anywhere not touristy is filthy (i.e. 95% of the city).
The Great Wall was amazing and a hike. Lots of steps, all of them seemingly different heights and widths.
It was easier than we expected to get away from the crowds at the Great Wall and see the vastness of it.
I now know why people say you can't get traditional Chinese food in America, because it's awful.  We rarely knew what we were eating, but it was always meaty, greasy, and/or gelatinous.
There were very few Westerners around.
If you're blonde, locals may try to get a photo with you… like a character at Disney World.
Virtually all the locals acted like we were some kind of outcasts.
They pushed us out of their way, got in our way, talked and laughed about us in Chinese (which was extremely obvious), and never said please/thank you/excuse me.
Peking duck is amazing!  The cheaper ducks can be a real disappointment, but even the best, most expensive duck is only about $20/person.
Guilin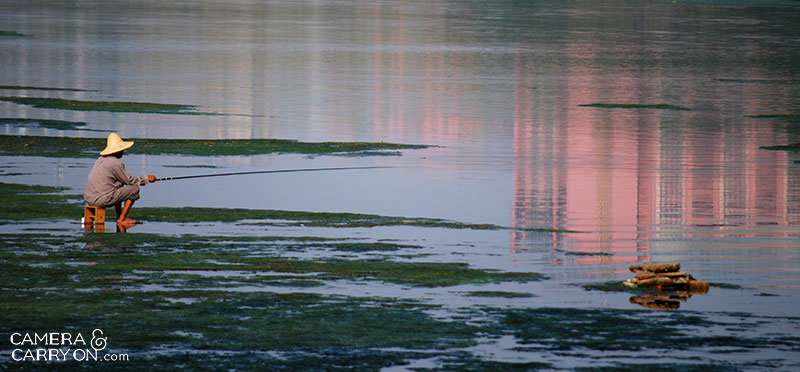 Better than Beijing, but still kind of just busy and dirty.
We took a ride down the Li River in a small raft; that was awesome! It goes through these great looking mountains and is quite peaceful.
I feel like outside of the big cities there is still a good sense of tranquility.  Note to self: next time, skip every major city in China.
At the end of the river is the view that is illustrated on the back of the 20¥ note; it's quite a site.
The food here was equally bad.
We did find one place that made these peach/strawberry/ice/milk shake things… those were really good.
There's a great view from the top of Diecai Hill.
Everyone was always trying to rip us off, especially the taxi drivers.
The people here were not much nicer than in Beijing.
Reed Flute Cave seemed super cheesy and over priced, then we went there and found it surprisingly intriguing.
Clearly these cities in China were not our favorite, but I'll tell you, being at the Great Wall and going down the Li River made it all worth going.  Feel free to comment below, check out our other articles on China here, and stay tuned for the next 60 Second Recap on the Philippines!