Pancakes, A Mansion, and Quirky Art: A Weekend Getaway in Manchester, VT
These days, I rise to the melodic ping of a cell phone alarm. At 6:40 am, it's just barely light beyond the window and motivation is lacking. Michael grumbles, pulls the covers a little tighter, and I begrudgingly tip-toe over squeaky floorboards to begin the get-ready-for-work routine. Life's a little different since I've been designing full-time again. I yearn for the weekends of sofa snuggles and pajamas leisure wear, followed by neighborhood strolls with my two favorite fellas.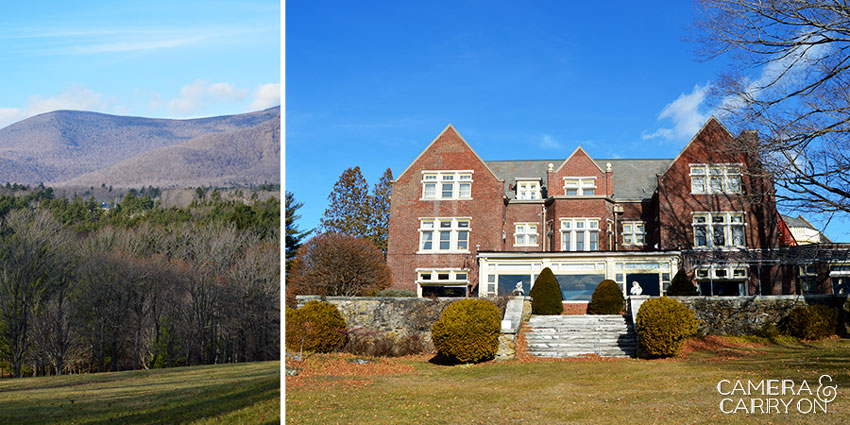 Beginning my Saturday in Vermont was a little different. There was no beep, no buzz, no alarm. That duty was left to Sumo, our bulldog. In a feeble and failed attempt to jump on the bed, he relented to poking his adorable head over the edge, and letting out a soft sneeze to let us know it was time to take explore maple syrup heaven – or take him for a pee. At 8:30 on a sunny, crisp morning in the Green Mountains, all is well in the world.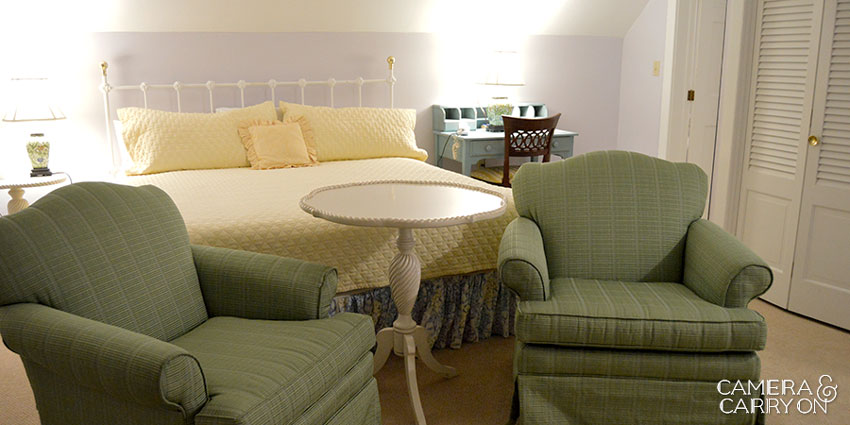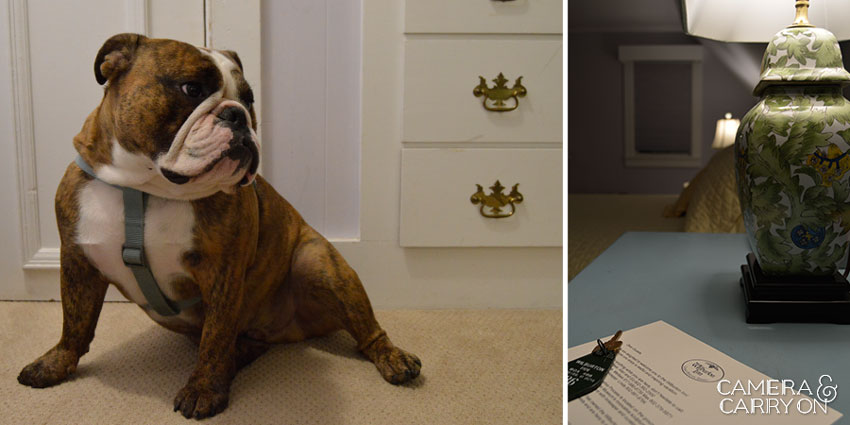 The idea was to have a low key weekend out of Boston. No big plans, just the three of us somewhere nice and comfortable, with pretty scenery (and maple syrup, if we're lucky). Who are we kidding? It's Vermont; there's always syrup. And pancakes it would seem. Delicious, fluffy, pumpkin pancakes. There are two kinds of folks in this world: people who eat eggs, and people who don't. We are the latter, and most certainly fall into the pancake/waffle/french toast bracket. It's important that one properly fuel up before throwing the ball around with an active bulldog and examining one-of-a-kind sculptural art. And so, we filled our plates with griddled goodness before a leisurely jaunt around the grounds of the Wilburton Inn.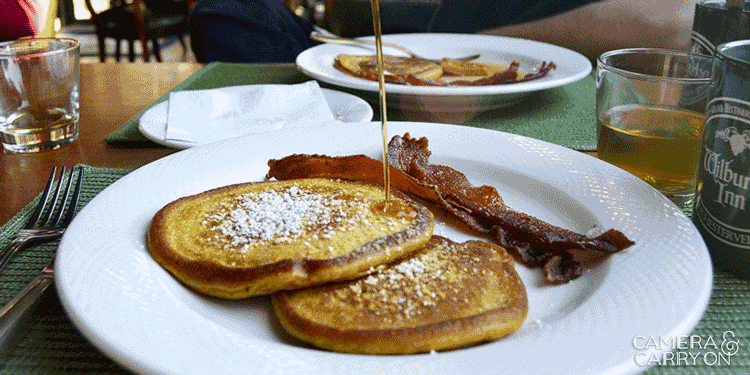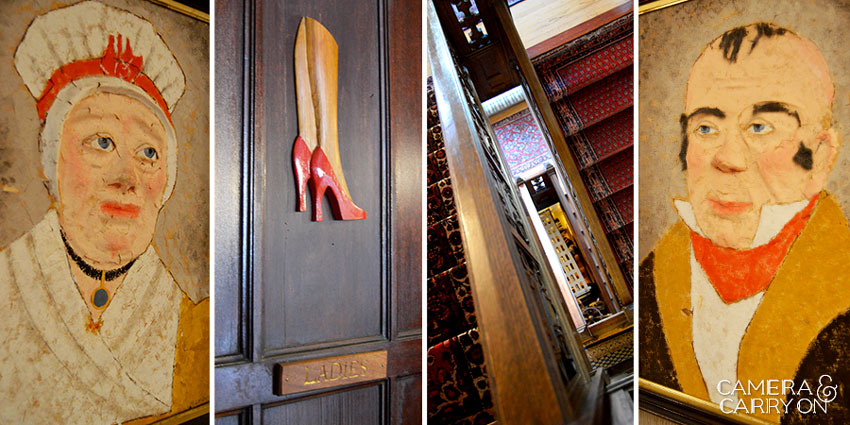 An eclectic blend of turn-of-the-century grandeur with eclectic whimsy, we were charmed by a warm and chatty staff that catered to our inquiries about the inn's rich history, the area, and beyond. You don't often see Easter Island-esque heads and a pegasus sculpture set against a forest backdrop, but this place is something else. Sumo, was in on the fun, too. He's a dog of the people and is often all too happy to share his playful personality with any who will indulge him… and he loved biscuits gifted to him upon our arrival. After ample socializing, we naturally succumbed to the peace and privacy of our villa off the main house, making it feel like even more of a getaway.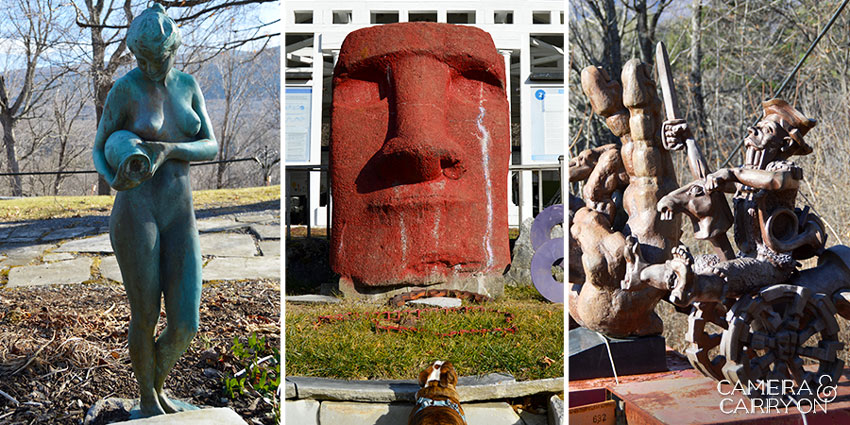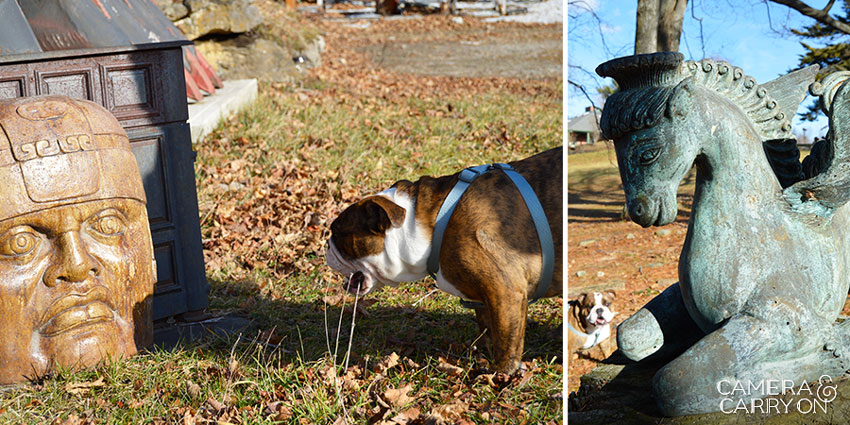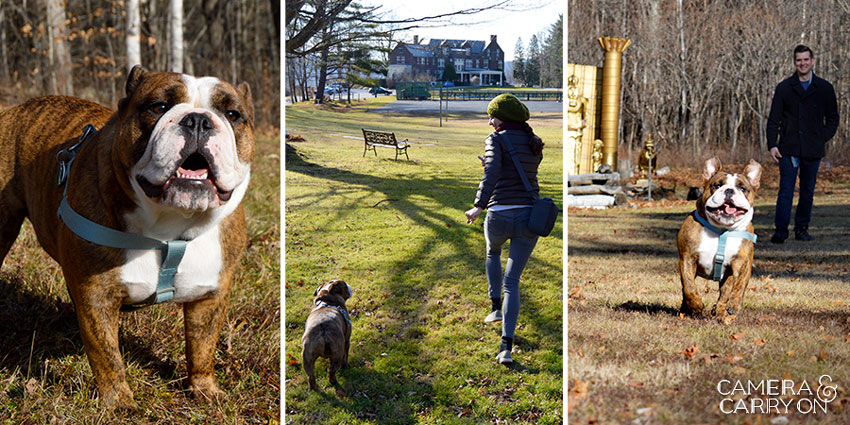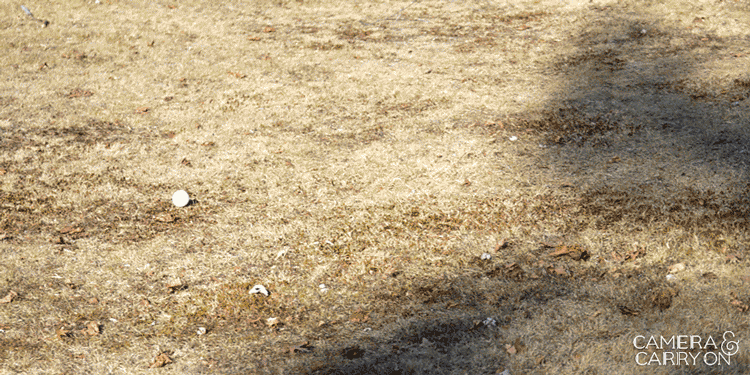 In the town of Manchester, we window shopped, sampled local fare, and wandered the streets. Being somewhere new is always fun. At just a few hours' drive from Beantown, life feels a little more quaint, delightful, and oh-so Vermonty here. If you've been to VT, you know what I mean. Otherwise, think: earthy, humble, granola, quirky, creative, clean air, and trees. And for the Wilburton Inn, you can add dog-friendly (yay!). Because it's a PITA to find a dog sitter. Annnd because it's really nice to bring your dog along, especially when he's like your child. Your furry, pudgy child that doesn't get the luxury of frolicking in the grass because he's a city pet. ::sniff sniff:: You want your child/dog to experience that, too.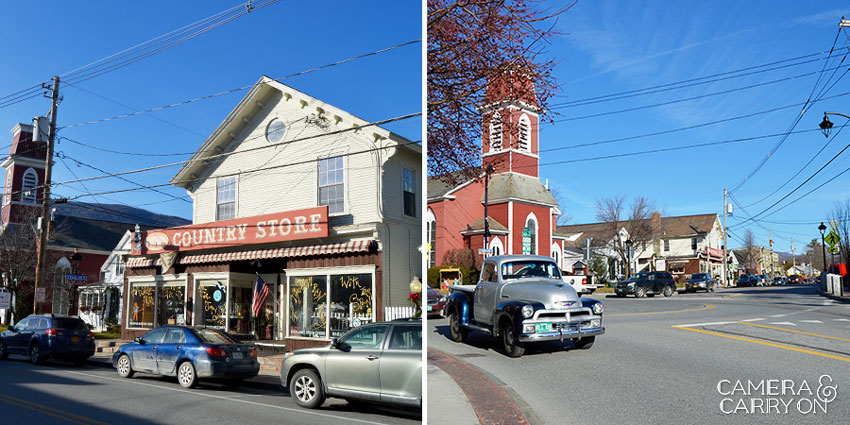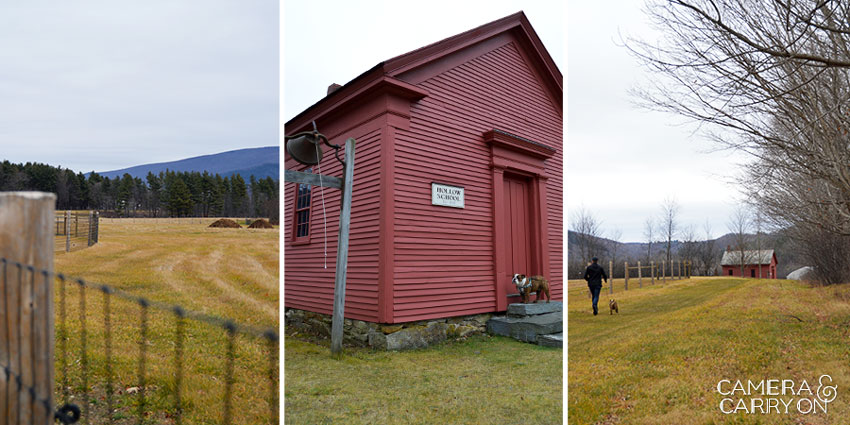 But the worst part is when the weekend begins to run out… When you're watching the clock while you finish breakfast, because afterward it's time go home. Pour a little extra syrup, soak in the mountain view, gulp down a few more gulps of gorgeous air. Then pack the pup in the car and slowly pull out of the driveway, silently reciting, "Goodbye, Wilburton Inn. Farewell, Manchester. Until next time, Vermont. You're not too far, and were oh-so welcoming. We hope to see you again soon; all three of us."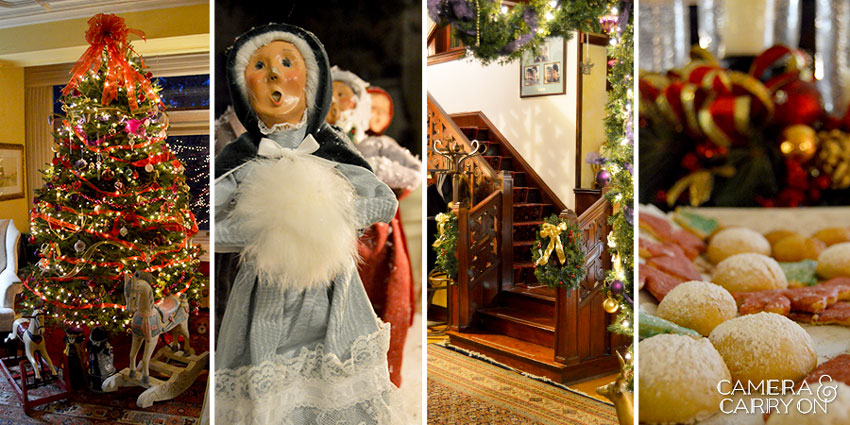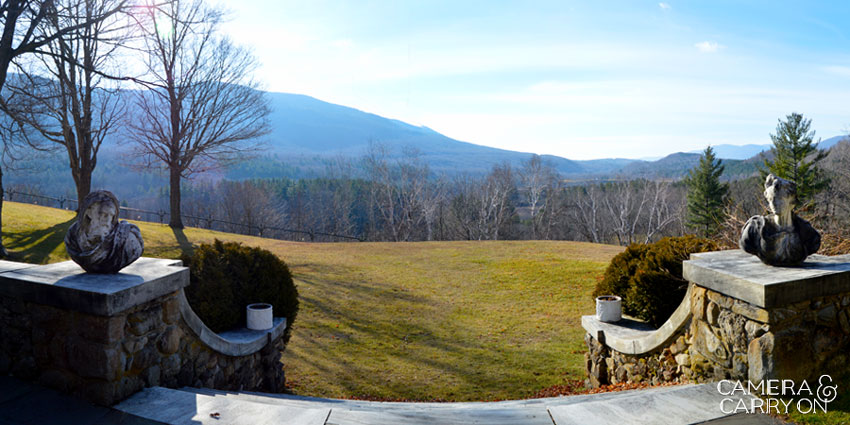 •••••
The Wilburton Inn welcomes guests year-round at their mansion, villas, and neighboring properties. A bonus feature for us was the pet celebrating nature of the owners, making the experience of bringing Sumo with us a truly pleasant one. They even host a dog slumber party and a repertoire of other events, including murder mystery dinners, art tours, and personal celebrations, to name a few. Fun!
We were lucky to experience the inn all dressed up for the holidays, between Thanksgiving and Christmas. I can just imagine how gorgeous it would be other times of the year, as well – with autumn colors, a coating of glistening white in the winter, or lush greenery in the summer.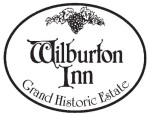 A special thanks to Melissa and The Wilburton Inn for hosting us and our pup during our weekend getaway in Manchester, VT and for sponsoring this post. It was a wonderful experience we highly recommend a stay there.
As always, all opinions, text, and images are truthful and our own. See our ethics page for more information.