Putting Our New High Sierra Gear to the Test!
Travel and luggage go together like bread and butter, like Mickey and Minnie, like peanut butter and Nutella (yep, nectar of the gods, Nutella).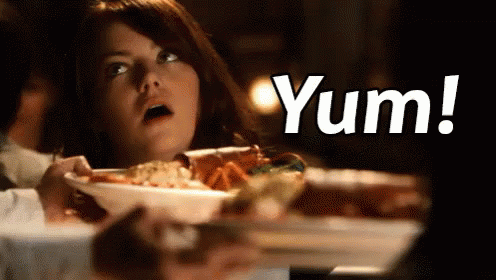 Beyond being a vehicle for getting your toothpaste and underwear from here to there — when on the go, your luggage is an essential piece of equipment. For the past 10 years we've stuffed everything from arctic gear and computers, to snorkels and bikinis into our High Sierra bags.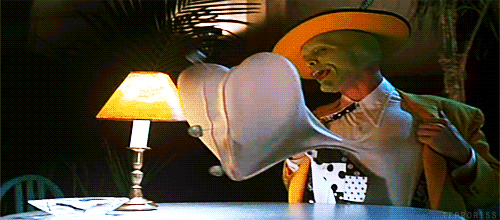 (Apparently this is what Michael thinks of when he hears "bikini," so he made me put it in)
We've probably put 100 years' worth of wear on our bags in just 10 years' time. So before we hopped over to Norway for a sure-to-be epic adventure, we reached out to High Sierra to get our hands on their latest and greatest collections so we could put them to the test!
When it comes to packing, there are really just two types of people: (1) those who consider the trip they're going on and make smart decisions based on weather, time, and mobility and (2) those who have to carry everything in their closet with them in a ridiculously overstuffed and heavy monstrosity that no doubt has leopard print on it, and at least a few… Sorry, sorry… I digress. As you may have guessed, I humbly categorize myself with the first crowd. After traveling from the South Pacific to the Arctic Circle, I can confidently say that less is more. And while there may not always be a one-size-fits-all for every occasion, we'll focus on that first type of traveler.
SPORTY & STOUT
Ultimate Access 2.0 Carry-On Wheeled Backpack w/ Removable Daypack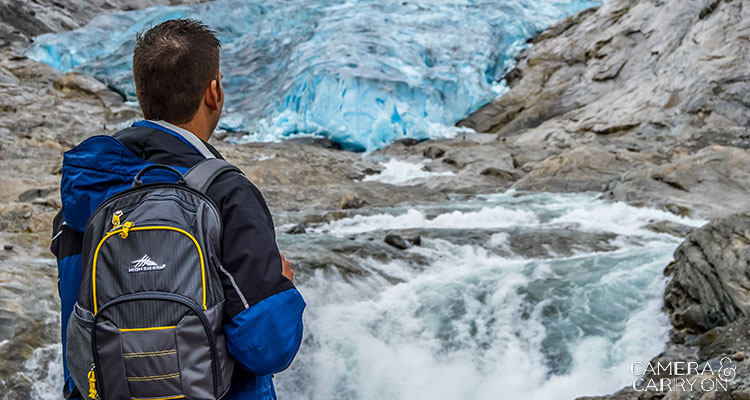 This light and sporty bag is a classic example of why High Sierra is the ultimate brand for adventure luggage. While space is limited, not an inch is wasted in this carry on. Good for smart packers/travelers that need to be able to get around quickly without a ton of bulk. This can be wheeled or worn as a backpack, and has a removable daypack – perfect for hiking or other outdoor activities. Finished off with lots of pockets and zippers for your goodies, this bag is extremely versatile and great for on-the-move travelers. I will say, it does seems to be made for the more active traveler who's mostly concerned with size and mobility. If you're looking for something with big wheels, and a protective shell to roll around your expensive electronics in, you might want to check out the AT7 below.
HIDDEN HYDRATION
Classic 2 Series Longshot 70 Hydration Pack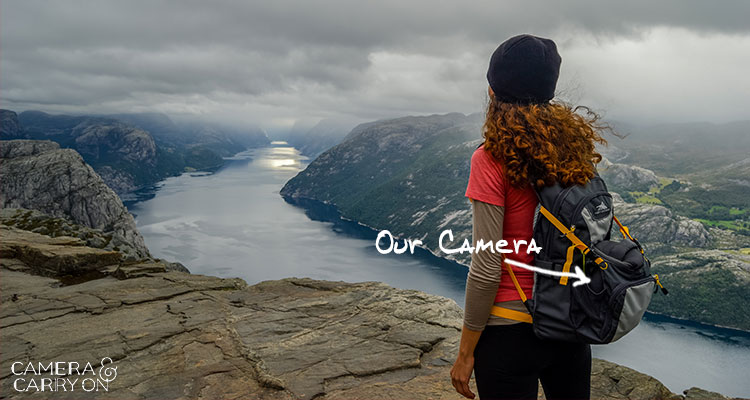 This is kind of my new favorite thing. We chose a hydration pack because we were doing a ton of hiking in Norway, and it just seemed like one of "those things" that we had to have, but now I'm convinced I'll use this all the time. Hiking aside, I picture myself carting this baby with me in the city, through the woods, and to grandma's house! It's incredibly lightweight and compact, holds up to 2L of water (if you need that), and has several compartments for organization. My favorite part about this bag though, is the holster on the front. I really didn't know what to use it for at first. It's advertised as the perfect spot for a bike helmet, but I ended up putting my camera bag in there. A hidden feature, it provided easy access to the camera while holding it completely secure (a big plus considering I thought about purchasing one of those expensive camera bags, but the hydration pack checks that box, and then some).
CLASSY CONVERTIBLE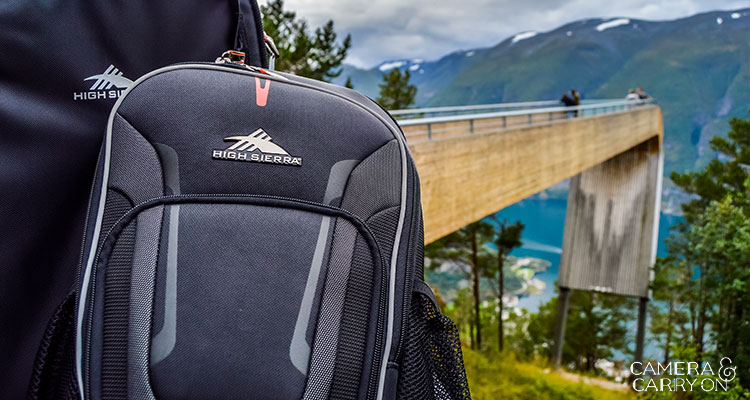 Still very much a versatile piece of luggage, it's the sharper, sleeker cousin of the bag above. Fitting nicely in an overhead carry on compartment, it's equally fitting for a business trip in London or on a ferry to Martha's Vineyard. The detachable backpack is just the right size for a 15″ laptop, and the main luggage compartment is roomier as well, so even on trips where packing light is a must, your things won't feel cramped. I think Michael and I will even share this bag on some of our shorter jaunts. It's got larger zippers, wheels, and a sturdy exterior than most. I see tons of usability and longevity in this one, for everything from work trips to weekend getaways.
BIG MAMA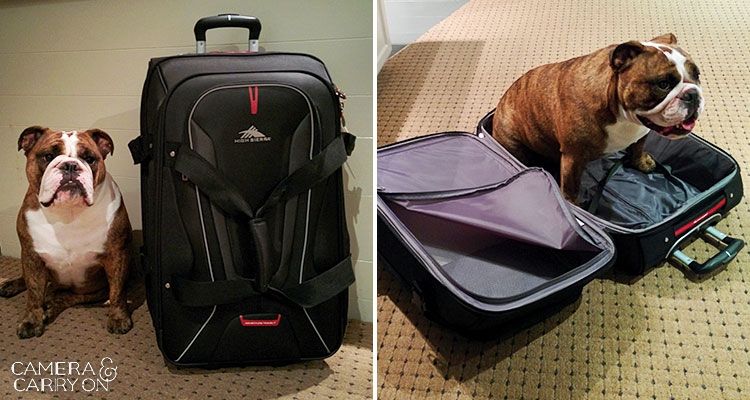 (Meet Sumo, our unofficial mascot and quite possibly cutest dog ever. Plus, he's good for size reference.)
…At least big for us. Believe it or not, we don't always use carry ons. Don't start screaming, "Fraud!" quite yet, but yes, it's true. When we don't have to get on an airplane, and are much less concerned about cargo space, we'll sometimes use a "standard" size luggage. Perfect for road trips, or train rides, or even a flight if you don't mind those pesky fees, this duffle is super easy to get around. The main compartment and top netting makes it so we can cram neatly organize a ton of things in here. The bag is surprisingly light weight, and has all those sturdy zippers and such that all the bags in the AT7 line have.  I don't think we're going to change the name of this site quite yet, but this really will be a great addition to our collection.
•••••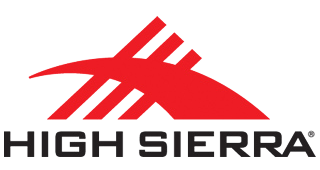 Many thanks to the fine folks at High Sierra for providing us with gear for our Nordic adventures and sponsoring this post.

Please note, we have used High Sierra luggage for many years prior to this, all on our own. As always, all opinions, text, and images are truthful and our own. See our ethics page for more information.