Raise Your Glass With These St. Paddy's Drinks, Sláinte!
It's nearly St. Patrick's Day, which means it's time to bring the craic! It's pronounced 'crack' and if you don't know what it is, then it's high time you booked that trip to Ireland! While the Irish are masters of hearty fare (think: bangers 'n mash, shepherd's pie, fish and chips), we all know where they really bring it. Cue the adult beverages! If you're celebrating in the Emerald Isle, woo hoo to you! But for the rest of us wherever we are, there's no excuse to bypass the celebration. Call a few friends, or invite in stranger off the street (because in Ireland, everyone's a friend), and pony up to your at-home bar with these feckin' awesome libations. And because we like to cater to our fellas as much as the ladies, we present you with his & hers drink recipes. Enjoy, be happy, and as they say, drink responsibly. Sláinte!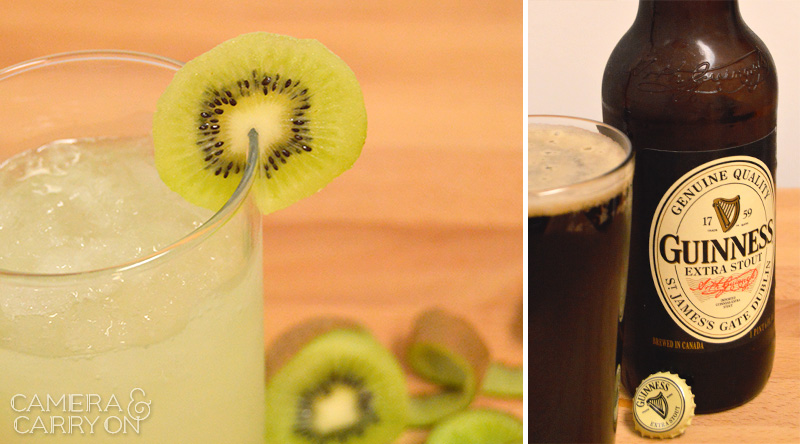 Hers: The Lucky Lady
I'm not a beer drinker (I know, I'm an odd bird!), and while I do enjoy a good cider, I was in the mood for a cocktail. Green apple? Overdone. Melon? Ehh… not feeling it. But I had some fresh kiwis and because spring is on the way, I was inspired to come up with this little number. It's bright, light, a little flirty… just like you after 1.5 of these. Not the quickest with the fresh pressed kiwi juice, but it's SO worth it. Plus, that can always be made a day ahead. Save yourself the repeat steps and make a pitcher of this right off the bat, because you're going to want a second serving. Ladies, enjoy! And gents, feel free to sample this one, too. 😉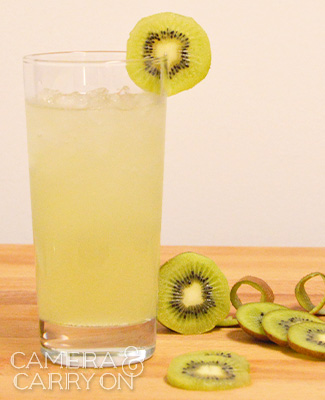 Ingredients
1 oz fresh kiwi juice
1 oz simple syrup
3 oz vodka
3 oz club soda
crushed ice
Method
Peel and puree kiwis (1 per glass).
Strain to separate seeds and pulp from juice.
Reserve pulp to garnish later (optional).
Stir together juice, syrup, vodka, and club soda.
Pour over crushed ice and garnish with fresh kiwi slice.
His: The Irishman
This one's pretty straight forward. No description necessary, really, but for those of you looking for the step-by-step… read away. Make sure to raise your frosty glass and cheers your neighbor with a heartfelt "Sláinte!" for full effect.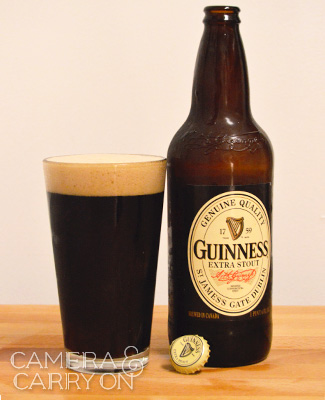 Ingredients
1 cold glass
12 oz light beer
1 tsp green food coloring
1 proper pint (19,2 oz) Guinness
Method
Make sure you're glass is freezing cold.
Get light beer and food coloring ready.
Throw light beer and food coloring in the trash.
Grab the Guinness and pop off the cap with your bare hands, like a man. Arggg.

Hold glass at 45° angle and pour until Guinness is ¾" from rim.

Drink like an Irishman!