Photo on the Map: Salzburg, Austria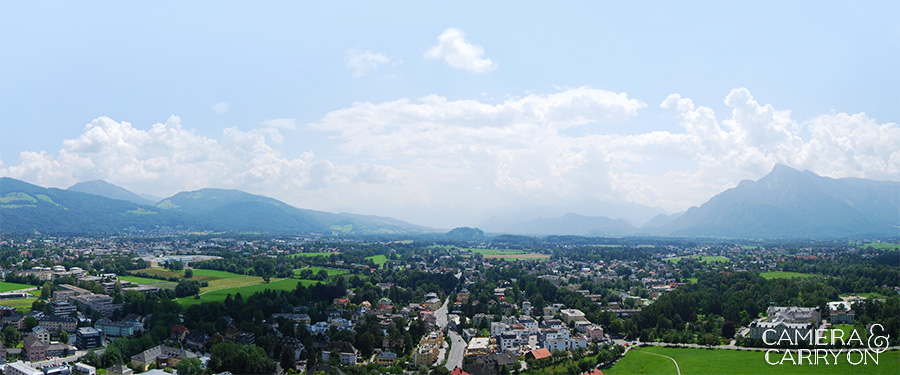 Youuuu-hooooo…. Alpine mountains… I see you! When in Salzburg, Austria, there are just a few things you must do: 1) prance around the Mirabell Palace Gardens singing "Do Re Mi" from The Sound of Music, 2) fill up your cup at the Augustinerbrau beer garden, 3) admire ornate, hand painted signs in the old town, and 4) expose your retinas to the stunning panoramic view from the Festung Hohensalzburg (aka fortress) that sits high up a hill overlooking the town and river.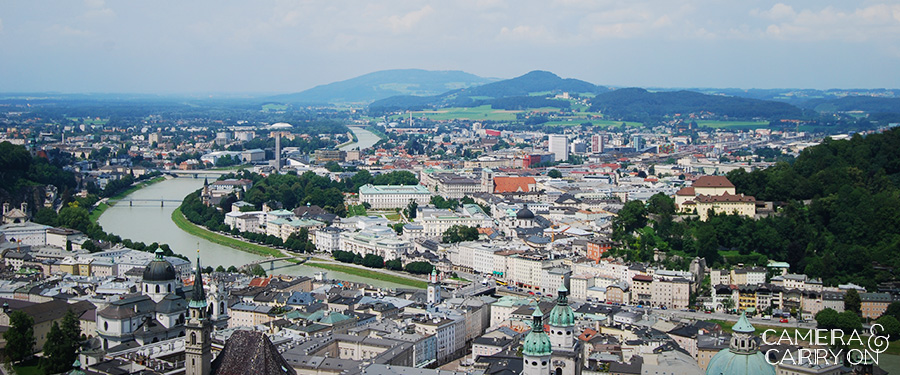 The birthplace of Mozart retains a comfy, cozy, artisan feel with pretty shops, oma und opa eateries, and smiling faces. It's no wonder flocks of tourists pass through these parts by the busload. But you'd never know it from up here – just a soft breeze and occasional church bell to tickle my eardrums. Even on the ground, quiet corners abound and it feels like a little slice of a simpler time. Lovely indeed.